A thank you letter for a gift is a thoughtful and personal gesture to show your politeness and gratitude. When your recipient makes a purchase, they are not just trying to buy more of something they don't need.
They are buying a token of appreciation, so it is only right to do that back with a thank-you note. This article explains the importance of a thank you letter along with some tips for writing one effectively.
Importance of a Thank You Letter for a Gift
It is important to write a letter thanking the people who went out of their way to get you a gift. When you receive a gift, whether it is a handmade card or a piece of jewelry, always send a thank you note in return.
These notes act as more than a letter of thanks. It provides a way for you to improve the flow of the relationship with the gift giver. A sincere letter of gratitude makes the gift giver feel appreciated as it conveys your truly stated sentiments. This letter serves as a kind of acknowledgment, showing that you have noticed and valued the gesture of the gift giver.
When to Write a Thank You Letter After Getting a Gift?
A thank-you letter helps to strengthen the relationship between you and the person you're receiving a gift from. The ideal time to send a thank you letter is within a few days of receiving the gift. Your feelings start to lose their essence the longer you wait to write them down.
A thank-you letter sent after two months will never have the same effect as the one written within the first week. Moreover, as time passes, your feelings will fade too, making your words less emotional and more routine.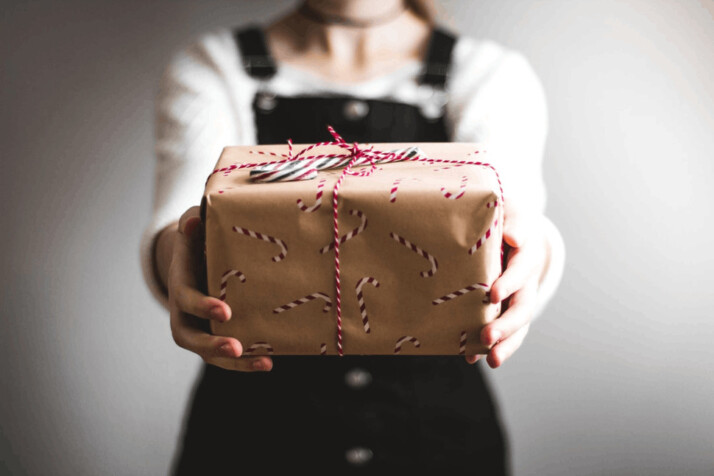 Tips for Writing a Great Thank You Letter for a Gift
A well-written thank you letter is a gift to the giver. It lets them know how much the gift means to you, how you plan to use it and why. It also provides a great opportunity to highlight the individual aspects of the gift and how much you loved it. Here are some tips to help you write a lovely thank you letter and express your gratitude in the best possible way:
Start by Saying Thank You Right Away
You must thank the giver right away! State how you feel about the gift and be polite, respectful, and grateful for their thoughtfulness. This letter lets the giver know how grateful you are for the gift. Get to the point quickly, so the reader understands what the letter is about.
Pick Your Words Wisely
The language you use for your thank-you letter will determine how effectively you can express your sincere gratitude. Choose thoughtful yet clear language that conveys your appreciation in an understandable manner.
Some appreciative expressions you could include in your letter are:
Your unexpected present made my day!
I am so delighted by the lovely gift!
I can't thank you enough for the sweet gift!
Your thoughtful present really touched my heart.
Mention the Gift in Your Letter
Was it a lavish birthday party with lots of guests or your wedding ceremony?
The person will know you are aware of the gift they gave you if you mention it in your thank-you note. It shows that you made an effort to express your genuine gratitude and that it wasn't just a regular note sent to every guest.
Describe Your Plans for Using the Gift
A thank you letter is more than just an expression of appreciation for the gift. It ought to be sentimental, emotional, and personalized. An excellent way to express your feelings is to write a letter in a friendly tone. Tell the gift giver how much the present means to you and how you plan to use it.
Add a Proper Closing Statement
Writing a thank you letter can be a tricky task. However, it is important to be courteous and careful not to come across as too busy or too overbearing.
Thank them again for their kind gift as you close your letter. You can use closing expressions like 'Can't thank you enough," Thank you once again,' and more.
Conclusion
Letters that say thank you and end on a positive note are often the most appreciated. They will make the receiver's day and ensure that the gift is received exactly as intended.
Saying Thank you to the person who gave you a gift is the best thing you can do. Letting the person know you appreciate the gift is the best way to show gratitude.
Explore All
Thank You Email Articles