In the digital age, thank you letter for doctors and nurses may seem ancient, but it's important to honor their hard work. And this is especially true when their work directly impacts the lives of many others.
Finding the appropriate words to express gratitude to medical professionals who have devoted their careers to patient care can be difficult.
This compilation of notes is provided in the hopes that it will make it less difficult to express gratitude to hardworking medical personnel. Read on!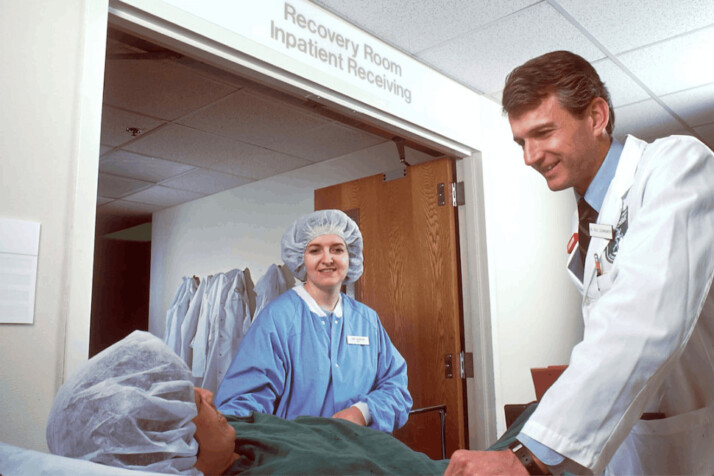 Thank You Messages to Doctor and Nurse After Surgery
You can use these messages to write a thank you note to a doctor who made a surgical procedure successful.
Thank you for being so thorough when you discussed how the surgery went. You answered questions, which calmed the nerves, and the extra time you took out of your busy schedule is appreciated.
Your exceptional skills made what was likely a problematic surgery go smoothly. Thank you for being on top of your game and making the procedure a success!
Surgery is one of the scariest things a patient can experience. Your efforts to make the process as calm as possible are appreciated. Thank you for all of your time and hard work!
Thanks to your efforts, the surgery went better than expected. No one could have asked for a better doctor. Thank you!
Thank You Notes to Doctors and Nurses for Outstanding Treatment
Thank you messages may be used when doctors and nurses work together to deliver exceptional treatment. Here are some of our outstanding thank you notes.
From the first check-in process, throughout treatment, and at the final appointment, the care given by your team has been phenomenal. Words cannot express the gratitude you all deserve for being so compassionate during this experience.
Your team's medical treatment may not seem complicated, but it does to your patients. Your team worked together to ensure nothing was overlooked and deserves sincere gratitude.
The doctors and nurses on your medical team work hard to ensure all patients feel like they are essential. Thank you for being so considerate and caring.
Communication is essential, and your doctors and nurses know that. By keeping each other and the patients informed during all of the steps of treatment, your team makes the process seamless. Thank you for your teamwork and dedication to patient care!
Safe Delivery Thank You Letter for Doctors and Nurses
When a baby is successfully delivered, or a fertility treatment works, it is a time of joy and celebration. To honor a doctor or nurse who had your baby and gave fertility treatments, send a thank you letter like any of these.
The value of your expertise in fertility treatments cannot be overstated. Thank you sincerely for helping to bring a new life into the world.
Fertility treatments are a frightening process. Thank you for being compassionate and helping make an overwhelming situation easier to handle.
You may deliver many babies daily, but you make each patient feel like they are the only one who matters. Thank you for making the birthing experience feel unique and memorable.
Monitoring such long labor must have exhausted you, but you never let it show that you were tired. Thank you for your patience and energy. They were a much-needed source of strength in the delivery room.
Thank You Messages to Doctor's Office Personnel
These notes are a great way to show appreciation for the hard work and friendliness of your doctor's office personnel.
It can be challenging to find time for appointments in a chaotic schedule. Your office staff always works hard to find suitable dates and their efforts are much appreciated.
Thank you to the office staff, who consistently go above and beyond to ensure everything runs smoothly. Paperwork can be confusing, but they make it easy to fill everything out quickly and correctly, and they deserve thanks for their hard work.
Your office staff always have a smile on their face. Thanks to the office staff who make the waiting area feel warm and welcoming with their cheerful attitudes.
The office staff always lets patients know if their scheduled appointments are running behind or may take longer than expected. Their behavior helps make it clear that your office values patients' time, which is appreciated. Thank you!
To Wrap Up
These thank you letter for doctors and nurses are written to express our appreciation towards the doctor and his or her medical staff. Each letter has a specific purpose and content so that your note to the hospital operation will be read and respond appropriately.
Explore All
Thank You Email Articles