A successful event results from creativity, hard work, and effort. A lot of preparation, time, and planning goes into ensuring everything goes off without a hitch. So if you attend an event where you had a great time, it's a simple courtesy to appreciate the event organizer for their effort. You can express your heartfelt gratitude with a simple thank you letter for event organizer. Your letter will make the event organizer feel good, appreciated, and valued.
A thank-you letter that hits all the right notes can motivate the organizer to come up with better events in the future. Writing a thank-you note doesn't have to be a cumbersome task. This guide highlights the tips to note, including sample letters to make the process easy.
Why You Should Send A Thank-You Letter to An Event Organizer
So you attended an event and had the time of your life. It's safe to assume that someone put a lot of effort into making sure it happened, so why not thank them? The event organizer probably spent sleepless nights planning and preparing to make the big day unique and perfect. Everything, from picking a venue to decorations and planning a menu, required effort and planning. A simple thank-you letter can make them feel special and appreciated. By thanking them, you show that you value their efforts and hard work.
The thank-you letter to an event organizer should be thoughtful. Share an exciting aspect of the event you loved the most. Was it the food? The wine? Whatever it was, mention it. Also, share the highlights of the event that stood out to you. Say how much you enjoyed the event, and thank them for planning such a memorable event.
Tips for Writing the Perfect Thank-You Letter for Event Organizer
Here are some tips for crafting the best thank-you letters that'll leave a lasting impression on the recipient's mind.
1. Express your sincere thanks
Convey precisely how you feel about the event. It might seem mushy or cliché, but if you genuinely think that the event impacted you, express it. Thank the event planner for the effort and time they spent on putting the event together. Also, say how you loved every aspect of the ceremony.
2. Highlight distinct features of the event
If you loved the decoration, mention it. If you appreciated the hospitality and friendliness of the staff, state it. Praise the organizer and other members who worked hard to ensure a successful event. Think of something specific about the event that caught your attention but might have been overlooked.
3. Acknowledge how you look forward to future events
Let the organizer know that you're looking forward to them organizing other events. Express your willingness to maintain a long-term relationship, and remember to keep the line of conversation open for future opportunities.
Sample Thank You Letter for Event Organizer
Dear (Host's Name)
I sincerely thank you for organizing and hosting our corporate weekend retreat. Thanks for providing us with 24/7 tech assistance, videoconferencing, and travel advisory services. You have a fantastic center for corporate seminars and excellent administrative staff. We're impressed with your work and your professionalism. We're looking forward to a long-term relationship with you since we're also part of the hospitality business.
Everything was perfect. We found everything to our satisfaction, indoors and outdoors. You took care of our individual needs and got everybody what they needed. I appreciate you for managing the itinerary of every employee and making the atmosphere relaxing. Your highest level of professionalism is well appreciated. I must also commend your attention to hygiene.
Your professional staff played a significant role in the success of the event. The event was successful thanks to your event coordination, crowd management, and logistical support. Thank you again for your kind hospitality.
Best regards,
(Your Name)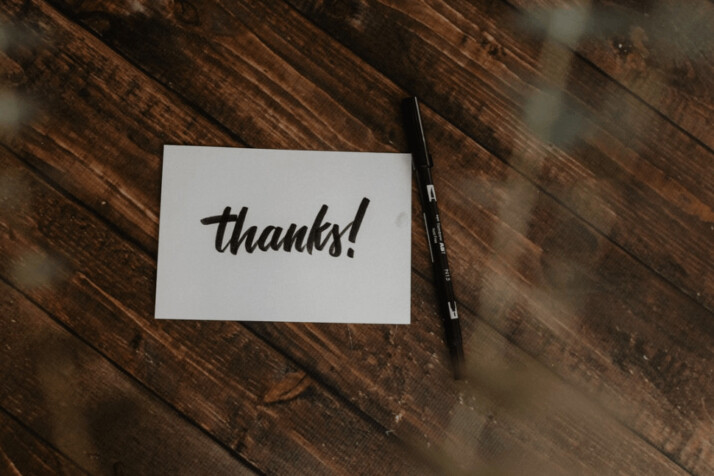 Wrapping Up
Planning and executing a successful event requires much effort and hard work. The event organizer put in a lot of time and energy to make everything right. It's courteous to thank the event organizer with a well-planned, thoughtful letter.
In your letter, express your sincere thanks. Also, highlight the distinct features of the event that you enjoyed, and end by saying how you look forward to future events.
Explore All
Thank You Email Articles