A thank you letter for project completion is a friendly practice in general. Gratitude to coworkers who help with work-related duties is as welcomed as a thank-you card to a friend.
Just make sure to express your appreciation in some way; a formal, long letter isn't necessary.
If you really want to impress the person and it is acceptable in your workplace, you can copy the person's manager on the note or email.
That way, the manager (who can potentially grant a raise, bonus, or promotion) will also be aware of your coworker's assistance. Let us look at tips, steps and samples to writing an effective thank you letter for project completion.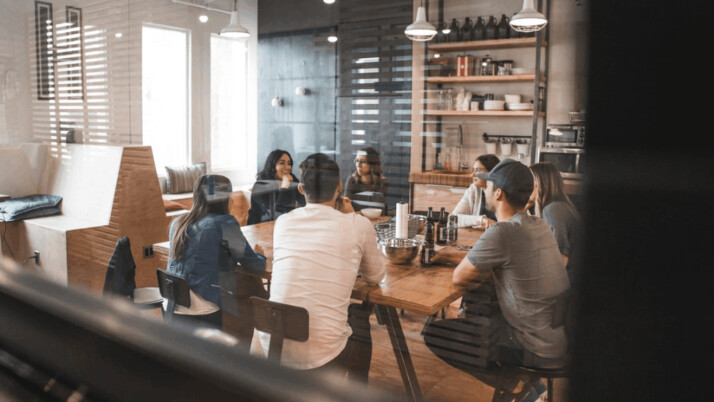 Tips to Write an Effective Thank You Letter for Project Completion
Depending on the circumstances, it may be appropriate to thank a coworker via mail for the assistance rendered. It's appreciated when people try to demonstrate gratitude by sending handwritten notes of thanks in the mail.
In addition to being a tangible token of your appreciation for the recipient, a handwritten note or card can be a touching keepsake.
Step-by-Step Guide to Writing a Thank-You Note
Ensure you put the date at the top right when writing a message by hand. You can show your appreciation just as well by email. The contents of your letter of gratitude doesn't change no matter the method you use to send it.
1. Salutation
You should start with a greeting. Since this is an informal communication between colleagues, you may select "Dear" or "Hello." As with any business correspondence, acronyms and slang are inappropriate. The note may be informal, but all business correspondence must be written in an official tone.
2. Main Text
In the body of your letter, you should explain how the individual's knowledge benefited your project.
Also, express gratitude for the time the person took out of his or her busy schedule to assist you. Include any unique contribution the individual made to the project's success.
3. Closing Remarks
In your conclusion, offering some form of reciprocity is usually excellent. Otherwise, you might express your appreciation and delight at having the opportunity to collaborate with the individual on this particular project.
Then sign your name and close your letter with a complementing closure.
Sample Thank-You Emails for Project Completion
Here are some models for thank-you notes to employees who have contributed to a project by email or letter. Copy and paste the text of these examples into your letter or message, making sure to include specifics about the person's assistance.
Sample 1: Thank-You Note for Project Completion
Dear Princess,
Thank you for volunteering to assist with the forthcoming Human Resources project. I appreciate your willingness to help outside of your current role.
It is helpful to get assistance and direction from someone who has dealt with similar challenges on past projects. I am confident that HR appreciates your contribution to this initiative.
Please let me know if I can assist you in any way. I can arrange for someone to help your team while you spend a few days with the Human Resources department.
Regards,
John
Sample 2: Thank You Letter for Assistance With a Project
Subject: Thank you very much for your assistance
Hi Jason,
I appreciate you taking time out of your busy schedule to assist the Finance department with year-end accounting.
Your cooperation was crucial in assisting my department in completing everything efficiently. I am aware that the task was not part of your typical responsibilities.
Thank you for offering your knowledge and excitement during trying times.
We appreciate your hard work and thank your managers for sharing a portion of your time with the Finance department.
Best wishes,
Frances Chapman, FMA
Conclusion
In order to thank the project team and clients, sending them a thank-you letter is essential. These notes are personal, informal, and not as formal as a written letter. Sometimes, thank-you letters can even be handwritten.
Explore All
Thank You Email Articles