If you are promoted to a new role, your manager or leadership group should thank you for your chance to succeed. By thanking your manager or boss, you can show appreciation for working with them. A message, note, email, or letter is an appropriate way to thank your boss, sir, or leader. Here are the best ways to write a thank you letter for promotion — if this interests you, keep on reading!
What's a Thank You Letter & Why Write One?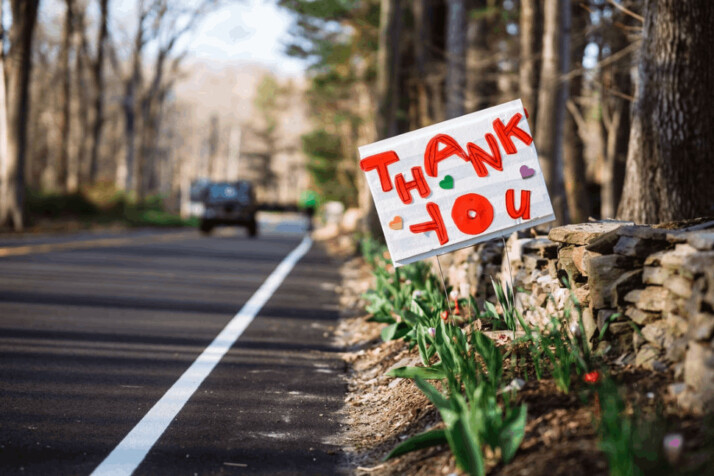 You can thank a promotion you received at work by writing a thank you letter for the event. It's considerate to write a thank you letter to the people who helped you get promoted . Why? Well, because it opens up more career opportunities and may result in a higher salary.
You can thank your employer, manager, mentor, or anyone who helped you get the promotion. It thanks them for their assistance and acknowledges the support they provided for your professional advancement.
There are many advantages to writing a thank you letter for a promotion. Understanding the potential impact of your letter will help you choose whether to send a letter of thanks to the person who supported you.
Your boss might still recall it. Most people don't take much time to write handwritten notes or letters, so your boss will likely remember yours.
A thank-you note affects them, and as a result, they will support you in the future.
A thank you note shows your gratitude. Sending a letter of appreciation to the person who gave you the promotion or helped you is the traditional way to show gratitude.
They value your gratitude because they know their negligible contribution to your success.
It shows consideration. Even though it is unnecessary, saying thanks for the promotion is admirable and demonstrates your humility.
It shows that you put in the time and effort, primarily if the note is written by hand, which people value highly.
Sample Thank You Letter for Promotion
Dear Mr. Jenkins,
I appreciate your help throughout my career and your promotion to senior manager. You have my sincere gratitude for acknowledging my efforts and abilities, which qualified me for this new position. To start working in a unique place is something I am eagerly anticipating.
I've grown more tenacious thanks to your advice on handling challenging circumstances. You helped me hone my skills, which impacted my career development. The time you invested in supporting my promotion application is greatly appreciated. Gratitude is due.
I swear I'll put in even more effort to keep my word and ensure you're not let down. Once more, I'd like to express my gratitude for the senior manager's promotion. You were essential to making it happen.
Sincerely,
Anthony Blundetto
Sample Thank You Letter For Promotion #2
Dear Ms. Greene,
I appreciate you considering me for a pay increase, and I thank you from the bottom of my heart. I know employee pay increases are uncommon, but the fact that you gave me some thought makes me feel special. I'm thrilled that you appreciate my work. I'm grateful for that.
Under your direction, I have learned a lot and challenged myself to work harder each time. I am grateful for your support and reward. I pledge to put in a lot of effort to maintain your trust. Thank you for recognizing my work and seeing me fit for great role in the company!
I am looking forward to even better times in this company through sheer hard work and your great guidance!
Sincerely,
Salvatore Bonpensiero
Final Thoughts
It's a great thing to be promoted to the job you actually wanted. After all, you worked day in and out for the company, and thus you were given this opportunity. However, not everything just happens by itself. You have to thank the people who put you forward as an option for this new promotion. Without them recommending you, you wouldn't have this opportunity for a new promotion.
Therefore, it's best to give thanks for the promotion, new job, or position. You'll never know when you'll want their assistance again. And when that day comes, they will look back and feel delighted at your letter. They will feel that they can trust you, and they did the best thing by giving you that promotion!
Explore All
Thank You Email Articles