You've spent hours trying to get an appointment for a meeting with a specific person. Once you get the appointment and the meeting goes well, you feel a sense of accomplishment. So what's the next step? It is to show you're appreciative of the opportunity with a thank you letter for the meeting appointment.
The letter should be one of a kind and express your gratitude towards the other person for their time. Regardless of the industry or meeting objective, you're losing out if you don't send a thank you email. In this article, you'll learn the importance of a thank you letter and how to write one effectively.
What Is a Thank You Letter for the Meeting Appointment?
A thank you letter is a way to say thank you to the person who invited you to an event, meeting, or job interview. It is another gesture that shows graciousness and concern for a person. When thanking someone, be sure to acknowledge their time for the meeting.
Writing a thank you letter for the meeting appointment is less about what you wanted to accomplish during that meeting. It is more about having an in-person reminder of why you wanted the meeting in the first place.
Why Is a Thank You Letter After an Appointment Important?
Thank you letters after interviews and meetings are becoming increasingly important. This is because meeting someone feels like an accomplishment when you've worked so hard to acquire the desired appointment. However, expressing your gratitude for them taking the time to listen to you out is just as significant.
Here are some reasons why sending a thank you letter is important:
Expressing gratitude for the recipient's time will strengthen your professional relationship, making them feel more invested.
The person still remains engaged in a conversation even after the meeting is over.
You can make sure that both you and the other person understand the purpose of the meeting by restating key topics.
Sending an email rather than making a call allows the person to communicate with you at their preferred time without feeling rushed.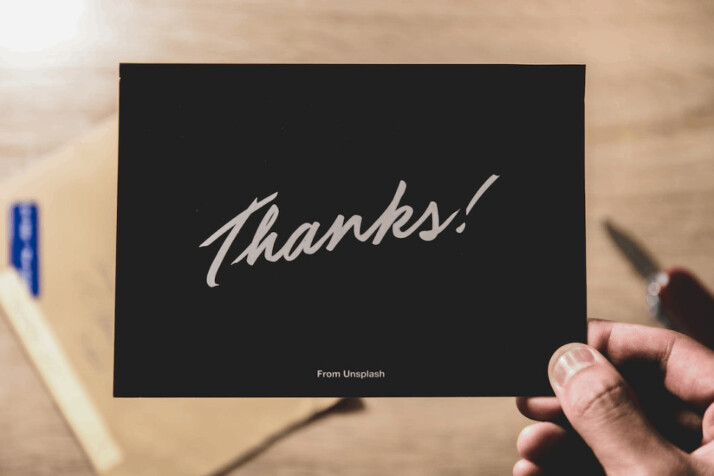 Tips for Writing a Great Thank You Letter After Appointment
Reaching out with a thank you letter after an appointment or interview makes the recipient feel valued and appreciated. Moreover, it is also a polite and professional gesture to express your gratitude for someone's time, effort, and attention.
Here are some tips for writing an effective thank you letter for an appointment:
Start by thanking the client or team member for meeting you. Maintain conversation with them without pressing them to decide anything right away.
Make the email feel more personal by mentioning shared interests to avoid coming across as a generic response.
Keep your email short and to the point, as most people read their emails on smartphones.
Include a call to action, such as scheduling a follow-up meeting or expressing your desire to learn more about their thoughts and opinions.
Try to be helpful in your thank you email as it builds a professional relationship with the person and conveys your message better.
Conclusion
A thank you letter for the meeting appointment expresses your professionalism and conveys your gratitude for the person's time. This simple gesture is highly appreciated in the professional field.
So, don't miss out on the opportunity of thanking a recipient for their time and attention. This article outlines the importance of a thank you email and the key tips to keep in mind while writing one.
Explore All
Thank You Email Articles