A thank you letter for the service provided shows the receiver that you value their work. These letters are important whether you write them by hand or send them via email.
You build a solid professional relationship with the recipient by sending a thank-you note. This article discusses the importance of a thank-you note and some tips for writing an effective letter of appreciation to the service provider.
Why Is a Thank You Letter for Service Provided Important?
Writing a thank you letter for a service is a way to acknowledge the help you have received. It is a way to show sincerity and gratitude for what was done for you. There are several ways to express your gratitude after obtaining services from a person.
You must express gratitude to the person for the considerate time and resources they used to supply you with services. Thank you letters show that you acknowledge their efforts and value their hard work. This will help you establish a good professional or working relationship.
Recognizing excellent customer service also lets companies know what their clients need. Some managers use customer feedback to train new hires. So, taking the time to write a considerate thank you note can actually benefit the business and the employee.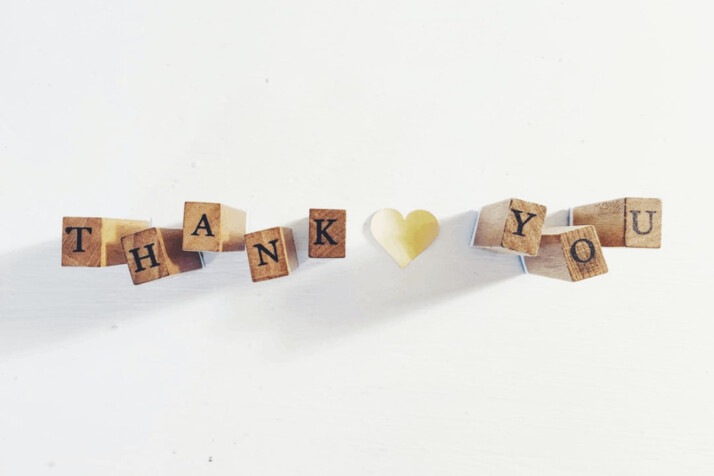 How to Write a Thank You Letter for the Service Provided
When a person does a fantastic job for you, it's always a good idea to thank them for what they've done. It plays a vital role in the job evaluation of the person who completed the task you requested. And it will also show them how much you appreciated the work they completed for you.
Here are a few points to remember while writing a thank you letter for the service provided:
1. Mention the Reason for Writing the Letter
After receiving the service, write a sincere thank-you letter explaining the specific reason you are writing the letter of gratitude. The service could be medical treatment or a pleasant house cleaning service.
If a company helped, show gratitude for their contribution to the completion of your mission. Finally, if a job was completed, thank the jobholders for their service and support in your endeavors. Establishing the reason for your letter will differentiate it from others and help the person or company in future work.
2. Remind the Recipient of Their Qualifications
It is important to remind the recipient of their qualifications when writing a thank-you note. This demonstrates to the receiver that you are mindful of the specifics they shared with you.
Moreover, reminding the recipient of their excellent work and qualifications conveys your appreciation for their abilities. Keep it sincere and heartfelt to create a lasting impression that will cause the service recipient's emotions to experience an uplift.
3. Talk About Future Objectives
Very few people actually appreciate their service providers, but it is a good idea to show your appreciation with a letter. Your letter should be brief and personal, touching on why you are grateful for their services.
You could find it helpful to talk over your long-term objectives with the recipient. In the long run, this strengthens your working relationship. You should also mention anything that would be in your favor to help them improve in the future.
Examples of Thank You Note for Service Provided
The purposes of general thank-you notes vary based on context. Depending on who would be receiving them, you might wish to personalize the letters. Here are a few general expressions to use in a thank-you note:
I am grateful for your assistance with my social media campaign. Within the last two weeks, I was able to improve leads and conversions by 70% because of you!
Thank you for the painting you created yesterday. You have excellent artistic ability, and I'm proud to hang your artwork in my living room."
Thank you for your assistance and supervision during our meeting yesterday. I hope to work with you again in the future.
I appreciate the landscaping services you provided my partner and me this week. Our yard has never looked better, and we'll definitely use your services in the future.
Thank you for providing our department with valuable workshops to increase our skills. I know we'll use these skills in the future.
Conclusion
People often forget to say thanks, or their thanks are not heard. But a thank-you note sets the true tone of appreciation for the person who works hardest to provide the service to you.
A thank-you note is important because it sets the stage for more meaningful relationships. If you're unsure what to include in the letter, this post will help you write an effective thank you letter for the service provided.
Explore All
Thank You Email Articles