Training helps you achieve your desired goal and success in the field, whether work or sport. We all need support and guidance to ensure perfection in any task. Therefore, writing a simple thank you letter for the training opportunity can make your trainer or mentor feel appreciated and valued. A letter is better than verbal thanks as it will stay forever and show your sincere efforts to show gratitude towards your coach.
What Is a Thank You Letter for Training?
A thank you letter for training is a formal letter of appreciation addressed to your trainer or mentor. This letter can be written to your instructors, supervisor, trainer, coworkers, or anybody else who has prepared you for a particular task.
A thank you letter for the training opportunity is a way to express your gratitude to the recipient for all their efforts. It reflects your appreciation towards your mentors for their contribution in helping you acquire a particular skill.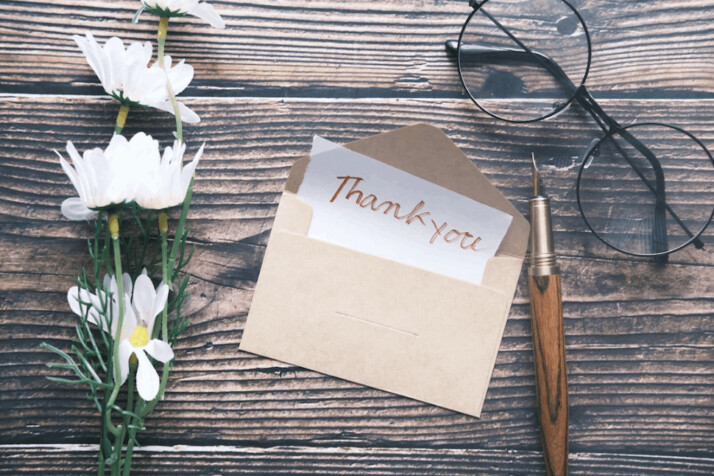 Tips to Write a Thank You Letter for the Training Opportunity
It's not hard to put together a good letter of appreciation for your trainer. But a lot of people find letter-writing to be a difficult undertaking. To facilitate the process, we have compiled a list of important tips to effectively help you write a thank you letter.
Address the letter professionally with great respect and humility.
Avoid using overly flowery language that can intimidate readers. Try to adopt a conversational tone when thanking someone.
Personalize the letter to convey your emotions. Trainers and coaches frequently get official letters and emails. So, giving a personal touch to your letter will be a thoughtful gesture and highly valued.
Send the thank you letter as soon as possible, preferably within 1-2 days of completing the training. It will help reflect the intensity of your appreciation better in the letter.
Stick to one central theme in your letter. Don't try to stuff your message with too much information. Pick the one thing you are most thankful for and state it briefly.
How to Write a Thank You Letter for Training
Training is a long-term commitment to give you technical skills that can be applied to your place of employment. A thank you note to your trainer is a token of appreciation for their time and energy in your professional development. Here are the key steps to crafting an effective thank you letter.
Use a polite and respectful salutation like 'Dear' to address your trainer.
Start your letter by thanking the person who trained you. Use words of gratitude and thankfulness to convey your appreciation to them.
Discuss how they have influenced your life and helped you succeed and achieve great things.
The letter should be brief and to the point, with no more than three paragraphs.
Keep a polite, grateful, and professional tone throughout the entire letter.
You could also describe an event in which you will employ the skills you acquired from them.
Finish the letter by extending your gratitude to them one more time.
Use a polite closing message to sign off.
Conclusion
In a competitive job market, it might be challenging to land the best training opportunity. But after training, you have a better chance of getting the best job opportunity. So, don't forget to thank your trainer or mentor for leading you the way to success. This article is a quick guide to help you write a thank you letter for the training opportunity.
Explore All
Thank You Email Articles