Thank you notes and messages are one of the best ways to significantly impact your work relationships. A dedicated thank you letter to employees at Christmas can reap a wide range of rewards for an individual. Employees that receive thank you emails for the holidays bring a smile to their faces at the end of their year.
A heartfelt message to appreciate employees' hard work will show that you acknowledge their dedication and loyalty to the organization. Keep reading to find the perfect Christmas thank you message for employees.
Why Write a Thank You Letter to Employees at Christmas?
Most employees are already busy with work, family, and friends. They will be even busier with Christmas and the holiday season. A Christmas thank-you card from your company can serve as a reminder that you care about them and their efforts.
A simple gesture can significantly affect how a person is experiencing the holiday season. Without spending a lot of time or money, your employees will see that you care about them and appreciate their hard work and dedication.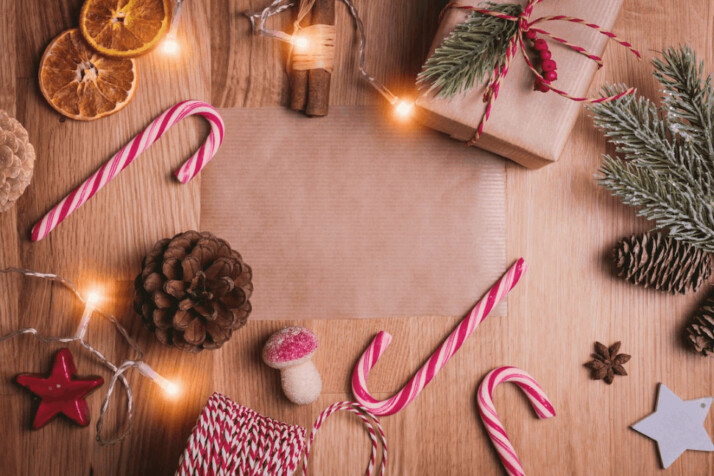 Best Christmas Thank You Message for Employees
Companies often send best wishes for Christmas and New Year to employees before they go for their holiday break. It promotes a spirit of togetherness among the employees.
Appreciate your employee's hard work and dedication by thanking them the right way this holiday season. Here are some of the best thank you message for employees at Christmas:
You have been really devoted to our company. It is our pleasure to offer you the Christmas bonus you highly deserve. Wishing you a Merry Christmas to you and your family.
We have the best staff in the industry. Holiday season is one you all deserve to enjoy with family and friends. We send you our best wishes for joy, prosperity, health, and harmony. We thank you for your devoted service.
Our organization is lucky to have dedicated employees. Your hard work has shaped who we are. I wish you and your families a happy Christmas season with a lifetime's worth of fun and happiness. Merry Christmas, and best wishes for a healthy and prosperous New Year.
On the occasion of Christmas, I extend a warm thank you to all the employees who have been our strength. Wishing you and your family a joyous Merry Christmas.
The company would like to extend its warmest Christmas wishes to you and your family. We appreciate your passion and commitment to achieving our common goals. Disconnect, unwind, and enjoy the holiday seasonto the fullest. Merry Christmas!
To all our employees, thank you for everything you do and have done for the company. May this Christmas season bring an abundance of happiness and peace to you and your loved ones.
Dear employees, thank you for your outstanding performance and achievements. The company wishes all the happiness and prosperity for you. Merry Christmas to you and your family.
Wrapping Up
Thanking employees for their hard work and efforts is just as important as giving them a Christmas gift. Expressing your appreciation to employees can be difficult when people are already overwhelmed with holiday obligations.
But sending a thank you letter to employees at Christmascan boost their morale and let them enjoy the break to the fullest. Whether it's a personal or a corporate thank you letter, these Christmas messages will show you care and make your employees feel valued.
Explore All
Thank You Email Articles