Do you notice a sense of fulfillment when we receive praise for doing quality work?
A bit of appreciation is enough to push a person to contribute more to a task or project. When we acknowledge their skills and actions, we also encourage them to maintain or exceed their current performance.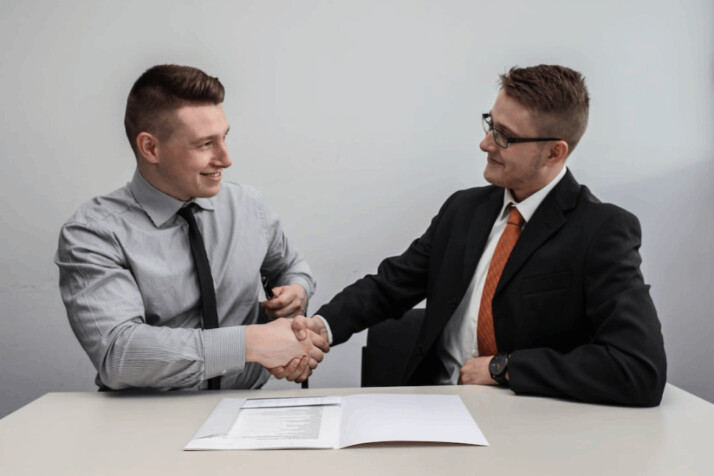 This article includes tips and examples that will teach you how to write a Thank you letter to employees. Let's begin.
What is an Employee Appreciation Letter?
An employee appreciation letter refers to a formal letter written to an employee for their hard work and dedication. The letter should note the employee's persistence and pride in their work and should let them know the company values their contribution.
Managers typically reserve these letters for employees who meet and exceed key performance metrics consistently. This level of performance makes them valuable assets to the company and recognizes their hard work and dedication to the company.
Employee appreciation letters thank team members for achieving their goals and for exhibiting an excellent work ethic.
The Importance of Employee Appreciation Letters
Appreciation letters are a quick and simple way to improve employee morale. While it's primarily a way to appreciate the efforts of a team or employee, it also helps reinforce positive behaviors.
People love being recognized for their actions. When leaders reward employees for their performance, they are very likely to maintain their good habits.
Appreciation letters motivate employees to work hard and see rewards in their work and the work of their coworkers. Sending an appreciation letter after a big achievement can inspire new goals for further development. It can often bring people back together and help them grow.
It also helps prevent employee burnout, and it shows that your business knows how to reward good performance. Moreover, a letter of appreciation will also help maintain a healthy employer-employee relationship. Read through the following section to learn how to write an employee appreciation letter.
Tips for Writing a Thank-you Letter to Employees
Writing an employee appreciation letter is an important part of managing a business. There are four simple rules to follow in writing employee appreciation letters.
Be Genuine and Sincere
Try to temper your praise and make sure it isn't too flattering. Excessive flattery will come off as insincere and disrespectful. There's no need to overthink your message. Simply thank your employees and show that you're grateful for their contributions.
Specify Employee Contributions
Giving specific details is the key element in a great appreciation letter. It sets the context of the praise. It's also a way to show that their hard work made a significant impact on the success of your project. Without this detail, your letter will have no impact and may even come off as insincere.
Keep it Brief
An appreciation letter must be short and sweet. A lengthy letter takes time to write and read and isn't ideal for the workplace. The act of sending an appreciation letter already speaks volumes. Don't overdo it. Keep things professional and brief. As long as the letter fulfills its intent, you've done well.
Use a Gratitude Letter Generator
Gratitude letter generators provide users with a variety of templates they can use. They are a quick and straightforward way to express appreciation for strong performance. These are useful if you want to personalize your letters for a high number of recipients.
Always Proofread Your Letter
Never send a letter without reading it yourself. Check for spelling and grammatical mistakes and fix them right away. These mistakes may seem minor, but they can hurt your credibility. This is especially true since it's a written document.
Examples of Thank You Letter to Employees
Appreciation letters are a good way to increase employee engagement. If you need an idea for your letter, try to use the following examples as your basis.
Example A
Dear Jess,
Thank you very much for your outstanding investigatory services. You've served the entire organization well, and you've gone the extra mile time and again. Your accomplishments and leadership through the years have helped us build an effective team.
We truly appreciate the value of your contributions. It's people with your type of job ethic and dedication that help companies like ours flourish. You are a valued member of the team.
We look forward to your continued success. Please feel free to reach out to us and let us know if you need any help.
Sincerely,
Forensic Group
Example B
Dear Brian,
I'd like to say thank you for helping us attain the best sales numbers we've had in years. You have been a reliable resource for the past year, and I'd like to express how important you are to the business. Your support has been vital in creating our latest working prototype.
Thank you for the good work and for being a prime example of our company culture. We're happy to have you on our team, and we hope to see more from you in the near future.
Sincerely,
John
In Summary
An employee appreciation letter is a short email recognizing the hard work of employees. It helps maintain workplace morale, and it's a way to encourage good performance. Employee recognition emails keep good employees engaged and motivated. It serves as an inspiration to do better, and it's a small incentive for meeting goals.
Don't forget to check out our guide on writing colleague appreciation letters.
Explore All
Thank You Email Articles