Writing a thank you letter to the sponsor communicates your intentions. It can help the sponsor become more involved and continue their support for you. Whether for education, event planning, or sports, finances play a significant role in everything. And receiving the proper financial assistance is always a blessing.
When you have the privilege to get the support, mentorship, and guidance from a sponsor, it calls for appreciation.
The best way to express gratitude is through a well-written and genuine thank you letter to your sponsor. So, this article will help you learn the importance of a thank you letter and how to write one.
What Is a Sponsorship?
Sponsorship is often a financial donation, service, or other support given to an individual in return for favors. Also, a sponsor may request that their company, brand, or product be promoted throughout the event. Additionally, a sponsor may be granted the right to utilize a person, their skills, or their image in publicity and collaborate with them.
Sponsorship is the sum of money you receive from the sponsor to use as an investment in your event. This amount ensures that the event planning or preparation goes smoothly without financial concerns. Therefore, sponsorship becomes a key aspect of every organization's success.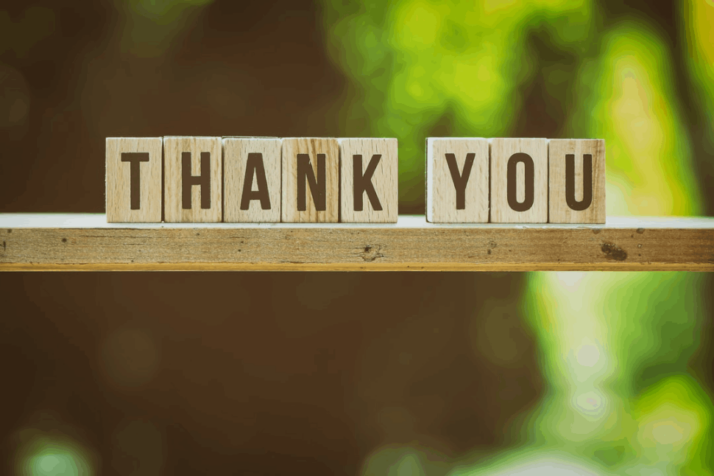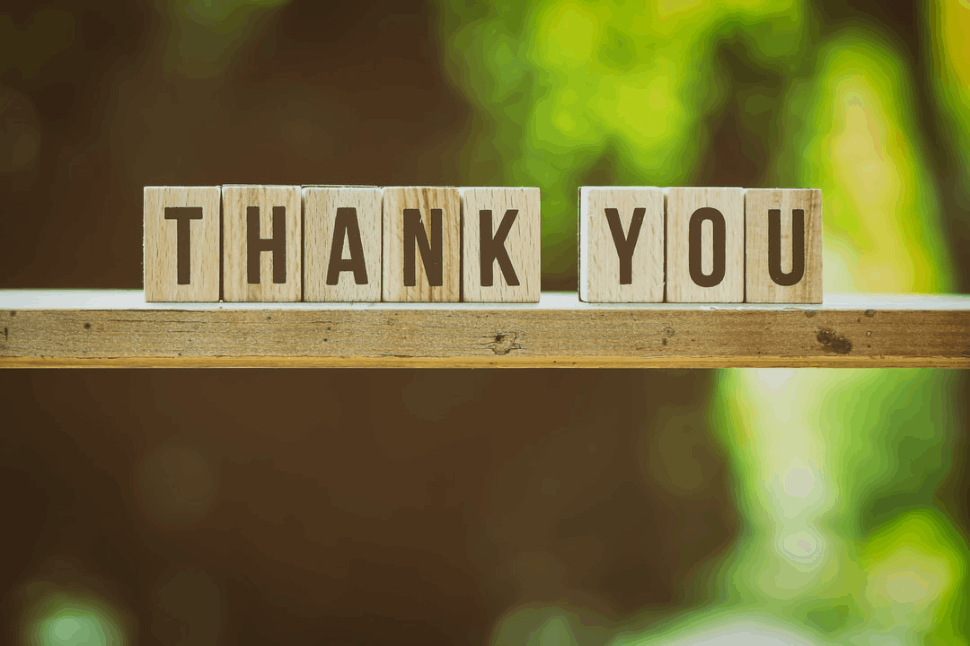 Importance of Thank You Letter for Sponsorship
Use a letter to thank sponsors and organize their contributions to your charity or organization. For sponsors to do their work and give back in a meaningful way, they require regular, ongoing feedback.
By emailing them a thank you letter, you communicate that you are grateful for the sponsorship and appreciate their help and support. When sponsors hear from their fellow athletes, vendors, and organizers, they are more likely to stay and collaborate with them in the long run.
How to Write a Thank You Letter to the Sponsor
Now that we've established the significance of a sponsorship thank-you letter, you might wonder how to write one. A simple 'Thank you' note won't cut it. It has to be formally crafted with genuine appreciation and gratitude. Before you send the sponsorship thank you note, there are a few things you should bear in mind. The following tips will help you draft a good sponsorship thank-you letter:
Start the letter by stating your purpose clearly. This saves a lot of time and helps the reader understand the letter's contents.
Write the Sponsor's name, company name, and address at the start of the letter if you intend to mail your letter.
Use appropriate salutations, such as Mr., Mrs., or Ms.; if uncertain, write your sponsor's full name, including first and last names.
Make sure to mention the event they sponsored. You must highlight the name of the event in the thank you letter.
Keep the letter short and simple. It's better not to use lengthy, complex sentences. Additionally, refrain from overusing jargon and flowery terms in your message only to fill space.
Use phrases like "appreciate," "gratitude," and "help." These phrases provide the sponsorship thank-you letter with a positive tone.
End the letter with a proper closing. You can use 'Yours Sincerely' or 'Thanking You' to demonstrate your professional etiquette.
Mention your title, company name, and contact details at the end of the Thank-you letter for sponsorship.
Conclusion
At the end of the day, you are responsible for showing gratitude to someone who offered you a sponsorship. But if you are looking for just writing a thank you letter to the sponsor, the tips in this post will help. Follow the tips to make a lasting impression on the donor. Above all, the sponsor deserves to be thanked and not the other way around.
Explore All
Thank You Email Articles