Everybody loves receiving gifts. They remind us we're cared for and valued. It's only proper that we show our appreciation to the people who took the time to send us gifts.
Writing a heartfelt thank you message for birthday gifts can sometimes be challenging. Allow us to ease the process by giving you some examples.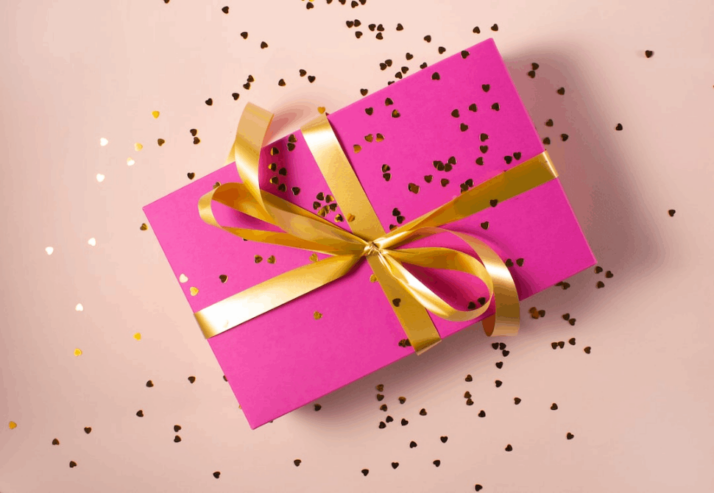 Unique Thank You Message for Birthday Gifts:
Thank you for the incredible birthday gift you gave me. I know you put a lot of thought and effort into it. I loved everything about it. Thank you.
Wow! This is one of the best gifts I've received. I really appreciate it.
Your presence is a present of its own. There was no need for your gift, but I'm really thankful for it. Thank you for making my day extra special.
You made my day more meaningful with your gift. Thank you. You'll always be close to my heart.
Thank you so much for the thoughtful surprise. I'm lucky to have a generous friend such as you.
A sweet thanks to the people who made my birthday even more memorable with fantastic gifts. I'm touched by your support. I won't forget this.
Thank you for showering my family and me with blessings. God blessed my birthday party with awesome friends and great gifts. Thank you for remembering my special day.
My greatest gift is that I have an amazing best friend. I'm grateful for your birthday wishes and gifts. You made my celebration fun. You mean the world to me.
Thank you for celebrating this beautiful moment with me and for sending a wonderful gift. I truly appreciate you and your effort.
You made my day extra special. I'm so blessed to have you in my life. I really like the lovely gift you sent me on this special occasion.
Simple Thank-You Message for Birthday Gifts
Thank you very much for thinking of me and giving me a gift and cake for my birthday. You are important to me, and I'm happy you feel the same about me.
Thank you for coming to my birthday. Your presence added life to my birthday party, and your thoughtful gifts were an amazing surprise.
Today is the biggest day of my year. Thank you for making it fun. Your gift made my heart skip. Thank you so much. It was thoughtful of you to get me something I wanted. You really made my day.
Thank you for sending such an awesome gift. My heart is happy knowing I'm blessed with a friend who took the time to look for a lovely gift for me. God knows I feel truly loved and grateful.
Amazing friends like you are rare. Thank you so much for taking the time to come to my party. You made my day with the gift I received. You are dear to me, and I will always care about you.
My heart is happy as I read the message that came with your birthday gift. It was a surprise to receive a heartfelt birthday wish and a great gift. I'm very happy today. I'm thankful I have a great friend like you.
Thank you so much for sending me birthday wishes and gifts all the way from Ca.
Life is wonderful having a best friend like you. I love you so much, and I hope to see you soon.
That was one of the best gifts and birthday wishes I got today. Wonderful people like you are rare. Thanks for making my birthday party more meaningful. You're the best.
Life wouldn't be complete without wonderful friends like you. Thank you so much for coming to my party.
The Importance of a Thank-You Message
A thank-you message is a simple gesture that has a lasting positive impact on relations. This is both from a business and personal perspective.
Showing gratitude is a show of good manners, and it's a way to acknowledge someone's efforts and reciprocate kindness. People will appreciate how you took the time to write a warm thank-you note to them.
It's a simple way to spread a little joy to other people and a perfect way to nurture the relationships you already have. Not everyone sends thank-you cards for the birthday gifts they receive. It's a nice way to stand out from the crowd and to leave a positive impression in the minds of your recipients.
How to Write a Thank-You Message
Finding the proper words to say can be challenging without a set purpose or structure. This section will help bring order to your thoughts and how you arrange your message, so it reads well. Below are some tips you can follow:
Write with a Purpose
Writing with a purpose will guide your message. Your purpose will determine whether your content is effective or not. This applies to all forms of writing.
If you want to write a letter that shows appreciation, make sure to thank your reader in your first sentence. Let them know what you think about the gift, and end with a beautiful closing statement.
Use Simple Words
Using simple words will ensure that your message gets across. The best messages are those that accurately convey your sincerity and gratitude. Don't mar your message by using complex words. This is especially true since words like "thanks" and "thank you" are enough to express gratitude.
The Bottom Line
Don't forget to write a thank you message for birthday gifts to express your appreciation. It's a simple gesture, but it can mean a lot to the people who took the time to send you gifts. Feel free to look through our list if you need an idea of what to say in your thank-you letter.
Keep in mind that the purpose of a thank-you note is to tell a person how much you appreciate their kind gesture. It's not only a show of good manners, but it's also the right thing to do. We hope this article helps you craft the message you want to share with those dear to you.
Explore All
Thank You Email Articles