A birthday surprise is an unforgettable gift that makes a day special. When people go out of their way to surprise you on your special day, acknowledge their efforts with a heartfelt thank you message.
There is no right or wrong way to thank your friends and family for surprising you on your birthday. However, we have compiled thoughtful thank you message for birthday surprise to show appreciation. Let's dive in!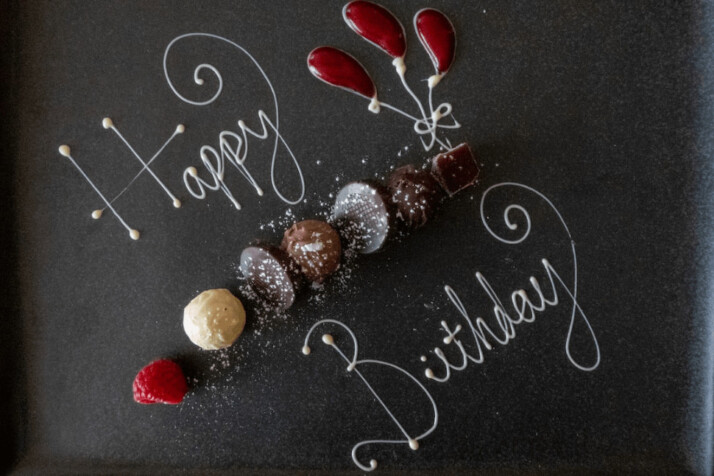 Warm Thank You Messages for Birthday Surprise
Friends are the most significant people in our lives. Here are very warm thank you messages for a birthday surprise. Feel free to copy and paste.
"I am blown away by your generosity. I'm so grateful for our friendship."
"Thank you for the birthday gift. Celebrating with you was fun! Sorry we couldn't chat more. Let's have lunch soon."
"What a gorgeous birthday gift! Thank you so much for taking the time to help make my birthday extra wonderful."
"That gift was so awesome. I'm fortunate to have such great friends like you. It was amazing."
"The birthday gift was perfect for me. I could tell that you put so much thought into it."
"What an awesome surprise it was to receive a delivery of beautiful birthday balloons! Thank you for this fabulous birthday gift."
"Your gifts to me are always so thoughtful and fun. You did it again this year! Thank you."
"Thank you for the generous gift. You didn't have to, but you're the kind of person who does, and I really appreciate it."
"Birthday wishes from everyone who care for me is like God blessing me with all his love! Thank you all for your wonderful wishes."
"Thank you so much for sending me such a lovely and meaningful gift on this special day. Your gift made today even more special. Thanks a ton."
Sweet Thank You Messages for Birthday Surprise
Birthdays are a big part of our life, and It is never complete without special memories of that day.
So, we must thank friends, family, and loved ones who go the extra mile to surprise us on our birthdays. Here are beautiful ways to thank the special people in your life.
"I am very much grateful, from the bottom of my heart. You are too sweet for words."
" Your birthday wish was one of the kindest and sweetest I received on the day. Thank you so much and bless you for sending it to me, it really made my day."
"Your generosity for my birthday blew me over. I am still happily stunned about it. Thank you!"
"Thank you for your thoughtful and generous gift. I haven't decided how I'll use it yet, but I wanted you to know how happy and grateful I am."
"You are a great friend! Thank you for driving to town for my surprise birthday party. Seeing you was awesome."
"Thank you for the birthday wishes, gift, and good time at my birthday party. I'll treasure your gift and the memories we created forever."
"You made my day extra special. I'm so blessed that you're in my life."
"Showering me with your sincere wishes on my special day makes it even more special. Thank you."
To Wrap Up
A thank you message for birthday surprise is a way to show gratitude for a birthday present. The best way to thank your friend for their gift is to send a thoughtful and heartwarming message.
If you are struggling to think of something sweet to say, these thank you messages for birthday surprise will help you. You can also use our INK thank you generator for more personalized messages.
Explore All
Thank You Email Articles