People come and go in our lives! It's possible that your boss will have to leave you at some point in your working life. They could be transferring to a new division, joining a new organization, or leaving the workforce altogether.
When it's time to bid your boss farewell, you'll have a lot of emotions. Still, it also presents a tremendous opportunity to send them a thoughtful final message with a warm, heartfelt appreciation.
Thanking them for all the help and advice they've given you over the years is a great way to express your gratitude. Here are tips on how to write boss thank you notes like a pro.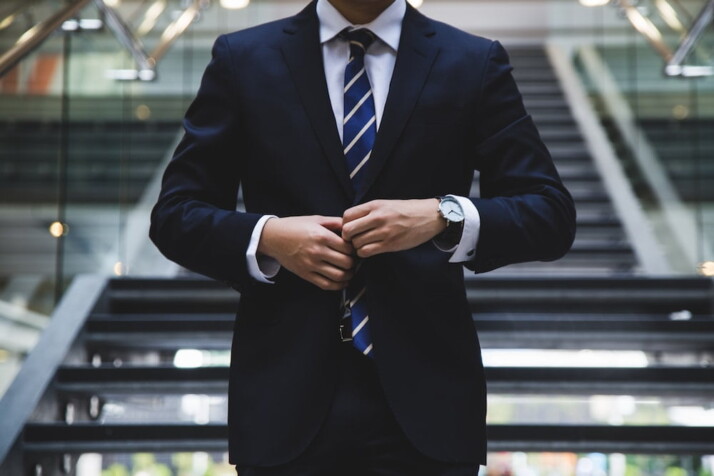 Tips on How to Write a Farewell Message to Your Boss
An effective thank-you to your boss should be brief and sincere but not cloying. It should reflect your feelings about the time you spent together and show respect for the boss. Consider these points in your message:
1. Stick to the Positive
Details that emphasize the positive should be emphasized, and any disagreements from the past should be avoided. Think about how their leadership has influenced you and how you may use that in your writing.
2. Show Gratitude
To show gratitude, you can mention how your manager has helped you grow professionally or express gratitude for the guidance you've received.
3. Best Wishes
Adjust your hopes for them based on their current situation. Send your best wishes for their future endeavors, whether they are retiring or moving to a new firm.
4. Make It Uncomplicated
Keep the language of your message uncomplicated and straightforward. Use brief, heartfelt gratitude and, if appropriate, a personal letter, along with your best wishes.
Finally, send the farewell email a day or two before the employee's last day, so they have time to answer.
Heartwarming Farewell Messages to Your Boss
Farewell messages are the perfect chance to send your boss a message that gets the attention they deserve and creates that one-of-a-kind experience. Here are a few examples of messages that will make your farewell to your boss memorable.
Your energy and bright ideas made work so much more enjoyable! Thank you for being a great boss!
Thank you for your great leadership, and kudos for your next journey.
It's a privilege to have you as my boss. Best of luck with your new role!
You're a great leader and a real inspiration. You deserve a fantastic retirement!
I wouldn't be where I am today without your mentorship.
We'll miss you, but we're sure you'll do greater things in your new company.
Good luck with all your future endeavors boss! Let's keep in touch.
Thank you for everything you've done for me. I'll surely miss having you around in the office.
You're the best boss I've ever worked with, and I'm so lucky to have you as my manager.
All the best for your next chapter. I know you'll do great.
Emotional Thank You Messages for Your Boss
Sometimes, saying goodbye to a boss is never easy. However, writing a goodbye note can contribute to a better mood and feeling of closure. Here are some emotional thank you message for boss farewell.
I've learned so much from you in the past six years. Thank you for being a great teacher and leader.
Starting today, you're no longer my boss but will always be my friend. All the best!
I envy you for not having to do projects and meet deadlines anymore. Have a great retirement!
Although you no longer work here, you'll always be remembered. Good luck!
Best of luck in your new home and new company! Sending my best wishes to you and your family.
I wish you continued success wherever you go.
I'm so happy for you, boss! Congratulations on your new role!
You've turned our team into an extraordinary one. Thank you, boss!
We hope that your next chapter will be full of happiness. Happy retirement!
Respectful Thank You Message for Boss Farewell
In the end, it was not always easy to bid farewell to a boss who had such a significant impact on everything we did. Telling them how grateful we were for their support and everything they had taught us can be tough to say. Say it with these messages.
Your legacy will never be forgotten. Thank you for your contributions to this company.
I'll miss having you as my mentor and manager, but I'm also excited about your next chapter.
I'm saddened by your departure, but glad to see you achieve great things for yourself. Good luck in your new role.
It's now time to sit back and relax! Enjoy your retirement!
You're an exceptional role model. Thank you for being an inspiration.
I'm jealous that the new branch will have you. I hope you come back to us soon. Until then, good luck with your new team!
Although this may be the end of our working relationship, I hope we can continue to keep in touch outside of work. All the best!
I want you to know how much we adore and respect you for your great leadership.
I wish you an enjoyable retirement! May your next chapter be filled with warmth and happiness.
We know that you'll continue to be a great leader in your new role. Best of luck!
Incredible Thank You Message for Boss Farewell
Having to say goodbye to a boss can be difficult, but it's always wise to show your appreciation.
It is important to send your best wishes and leave with a clean slate. However, knowing what to say on a note itself may not be easy. Feel free to copy and paste our incredible farewell messages.
I find it hard to say goodbye to someone that has played such an essential role in my career. Farewell!
Dearest boss, we're happy that you've landed your dream job! Good luck!
I've grown to be a better employee because of you. Thank you.
You've been a fantastic boss. Thank you for all these years.
I hope you know that you're irreplaceable. Wishing you success in your new company!
Thanks boss, for being a great leader and mentor. All the best!
I'm confident that you'll ace your next role, just like you did with this one. Goodbye, we'll miss you.
Our time working together is ending, but our friendship will last. Keep in touch!
I wish you all the best as you move forward in your career. Thank you for the past years.
It's been great working with you. I'll never forget the lessons you've taught me.
Conclusion
A short and sweet message is the best way to say goodbye to your boss. Send a sweet poem, compliment your boss personally, or thank your boss for the substantial contribution he made in your life.
Explore All
Thank You Email Articles