Sending thank you messages after a funeral is a great way to acknowledge and appreciate the support and efforts of friends and family. It's polite to express gratitude to those who provided the needed support and comfort during your challenging times. But what should your note say? A thank you message for funeral support should convey your gratitude and express the importance of the person's presence.
The following messages will guide you through the right things to say. Ensure the gratitude message is personal and sincere. Include why you're thanking them and how their efforts were valuable to the success of the funeral.
Thank You Message for Funeral Support
It is polite to express gratitude to the people who stood by you and supported you during your challenging times. A thank-you note conveying how invaluable their support and presence was, will let them know how grateful you are. You can send messages of appreciation to people who assisted you with the funeral, attended the funeral, and sent cards and flowers.
Make sure your message is genuine and demonstrates active gratitude. A heartfelt thank-you message will let them know you value their actions. Below are some examples of thank-you notes for funeral support. You could customize any one of them to suit your needs.
Thank You Message for Attending Funeral
If you want to send a message to those who attended the funeral of a loved one, you can use these thank-you notes.
It was challenging, but we had to say goodbye and celebrate [name of deceased]'s time with us. We appreciate your support during our time of grief. Your presence made the experience less stressful.
It was fantastic to see you at the funeral [last day/ a few weeks ago]. Your presence was refreshing to my troubled spirit. Thank you for coming and lifting my spirits.
Having you beside me at the funeral of [name of deceased loved one] brought me so much comfort. Being able to walk this path with you was the best gift I've ever received. Thank you so much.
Thank you for attending the funeral and supporting my family during our time of sorrow. Your presence helped lighten our burden. We know there are still good people around today, thanks to you.
I feared the most when we had to say our final goodbyes and lay [name of loved one] to rest. Thank you for being there and having me say a meaningful goodbye full of happy memories of [him/her]. You made my day so much better.
When all those you're looking to comfort you are grieving along with you, it can feel like you have no one to understand you. Thank you for being at the funeral and helping me.
Thank You Message For a Card or Kind Wishes
When a loved one dies, you feel lonely. Being able to grieve with you has been very soothing. Thank you for letting me know I'm not alone.
I appreciate your touching card. Your words were comforting to our spirits in our most challenging times. You spoke to my heart, and I sincerely appreciate you.
Thank you for the card, remembering [name of my loved one]. You were my rock during my most challenging time. You won't understand how much security you brought me. Everyone needs someone like you to walk beside them. Thank you!
I was comforted by your thoughtful and kind words. They helped me remember how bright [his/her] life was and how much people love [him/her].
These last few days have been surreal. We're glad you made us feel grounded. Your kind condolences mean a lot more than you think.
Your sympathy card touched me deeply. The words soothed our pain and touched our souls. Thank you. You helped us all.
A big thank you for supporting me during this challenging time. Your presence and support eased our feelings of sadness and loneliness. Thank you; I'll never forget your kindness.
Thank You Message For Flowers
Flowers are lovely but even more beautiful at a funeral. Their beauty helps lessen the sadness. Thank you for sending such an arrangement that brought beauty to our sorrow. We appreciate your kindness and would like to express our thanks.
Thanks for the vibrant, beautiful flower arrangement you sent in memory of [name of lost loved one]. Every time I looked at it, it lifted my spirit. Thank you.
Thanks for sending me a beautiful flower arrangement for the funeral. Knowing you're thinking about me during this challenging time gave me comfort and strength. The beauty of your kindness and the flowers brightened a very dark day.
I appreciate you taking the time to pick such lovely flowers for me. The love and warmth helped me see how much support there and to know I'm not alone.
Thank You Message For Money and Donations
Thank you very much for your donation. We had a successful funeral for [name of the deceased loved one] because of you. We appreciate your generosity.
Funerals are a financial burden that only someone who has been through can understand. I am grateful for your donation. I was able to cover some of the funeral expenses. Thank you for your generosity and ease of pain.
Thank you for the kind gift you sent me. It helped me say goodbye to [name of lost loved one] the way [he/she] deserved. Your donation will be in our memories forever.
Thank you for helping us with funeral expenses for [lost loved one]. We both know they deserve the best, even when they're gone. Thanks for donating.
Thanks for helping [name of lost loved one]'s favorite charity. Having them gone is hard, but knowing that your donation will help many other people in need brings us comfort. You made it possible.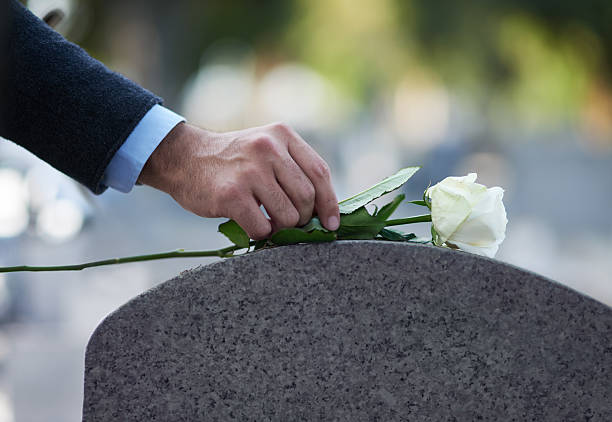 Wrapping Up
Losing a loved one can be challenging and emotionally devastating. Planning a funeral in your vulnerable state can be difficult, and this is when you need the support of your friends and family. Your loss will hurt you deeply, and it'll take a while before you move on.
Expressing your appreciation to those who cared to take the time to be there and support you during this difficult time is very important. You might not have the time to draft the perfect message. You can customize any of the thank you message for funeral support in this guide to express your heartfelt gratitude.
Explore All
Thank You Email Articles