Being a Godparent is more than just a title. It comes with a responsibility to help care for and guide the child as they grow up.
When a child is baptized, it is customary for them to have a Godparent present who can witness this important rite of passage. And having someone you trust and love accepting this role is a blessing. To show them your appreciation, try sending them a heartfelt thank you message for godparents.
If you're at a loss for words, this article has tons of heartfelt messages you can use. Check them out to help you get started on your thank you note today! Let the Godparents of your child know that you appreciate all their love and support.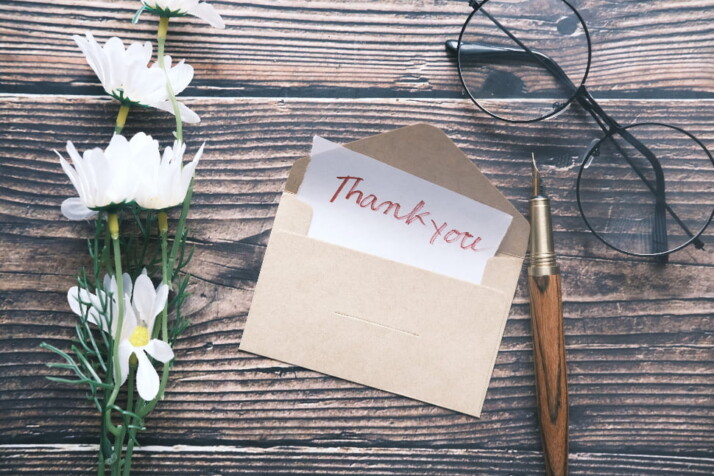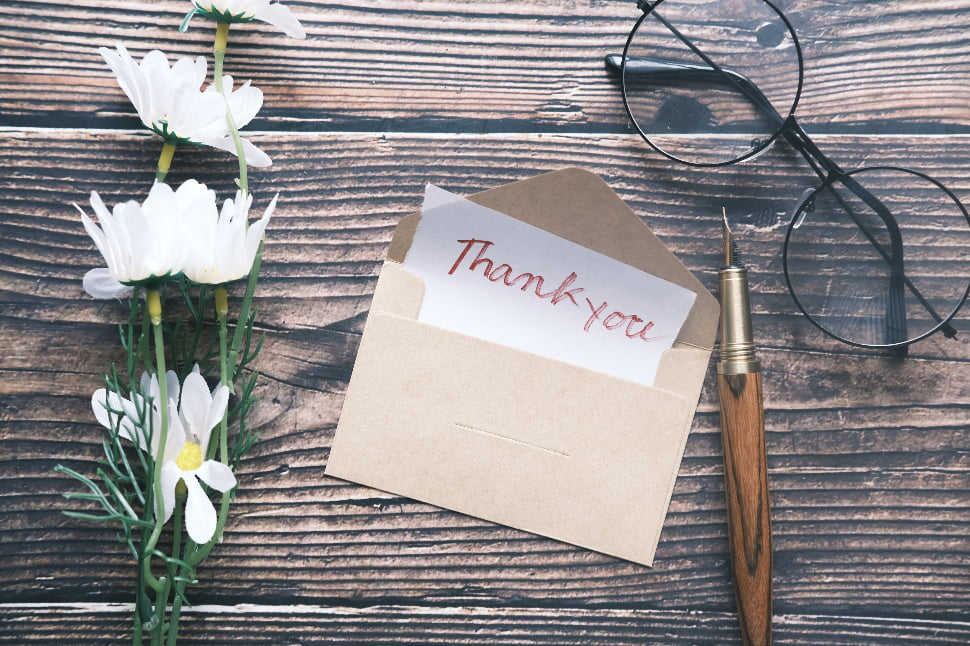 What Is the Role of a Godparent?
Godparents are like a child's secondary parents. It is a role that requires a certain level of commitment and devotion.
Someone who decides to be a Godparent must have a loving connection with their godchild and the parents. They should be a source of stability, leadership, and love. A Godparent offers praise, support, and moral guidance to the children they have been given the privilege to nurture and care for.
How You Can Say Thank You to Your Child's Godparents
Your thank-you message doesn't have to be too complex. It just needs to be short and heartfelt. Open your message by thanking them for accepting the role.
Let them know that you're thankful for them playing an important part in your child's life. Also, try to express how much their support and presence at the ceremony meant to you.
Heartfelt Thank You Message for Godparents
It's important to thank the people who love you and your child enough to take on the role of being a Godparent. Here are some messages that can help you express your heartfelt appreciation for them:
We are very grateful for the support and love you've shown us today. Thank you for making this day special. May God bless you more abundantly.
Our child is so lucky to have amazing Godparents like you. Thank you for taking the time to attend the baptism and bless our child.
It is such a big blessing to have you as our child's Godparents. May God bless you as you love your new godchild.
Thank you for accepting to be our child's Godparents. We know you'll always be there for him when we're not around. And we know you'll help him grow stronger in faith.
Our hearts are filled with gratitude because of your love and support. Thank you for sharing this special day with us. We feel very blessed that we have you as our child's Godparents.
Thank you for graciously saying yes to the role of Godparents to our son. We know that we can always count on you.
My daughter is very blessed to have you two as her Godparents. We're so excited for you to watch her grow up. She will surely love and appreciate you as much as we do.
For Godmothers
It is a gift from God to have you as our little one's Godmother. Your support and love on this special day will always be remembered and cherished.
We are very grateful to have you as our daughter's Godmother. We're excited to see you develop a strong and loving bond with her.
Thank you because you have been such a great friend and Godmother to my baby. We love and appreciate you very much.
I know you'll take great care of our daughter because you make such a good mom yourself. It's such a great blessing to have you as my daughter's Godmother.
You are such a special person in our lives. We know you'll make an amazing Godmother.
For Godfathers
Thank you so much. We feel very proud and happy that you've accepted being a Godfather to our kid. We know you will do a great job giving them advice and guiding them.
Our family is very happy to have you as my son's Godfather. We know you'll teach and inspire him to be the best person he can be.
We know that our son is in good hands because he has an amazing Godfather to guide him. And we're sure that he will grow to love and respect you.
We know that you will be a wonderful Godfather protecting and guiding him every step of the way. We are so lucky to have you loving our child.
Conclusion
Express your love and appreciation for the Godparents on behalf of your child. Let them know and feel that they are loved and valued with a heartfelt thank you message for Godparents. They are sure to appreciate this simple but genuine gesture!
Explore All
Thank You Email Articles