Expressing gratitude to your customers for their patronage is essential to customer service.
Whether it's for placing an order or leaving a review on your company's website, a thank-you message can positively impact your customers. Sending a personalized thank you message for ordering cake is a simple way to show your customers that you're grateful for their patronage.
A heartfelt thank-you message to your customers who ordered a cake from you is a great way to establish strong customer loyalty. It'll make your customers feel special and keep them coming back. But how do you say thanks most thoughtfully and impressively?
This guide lists some of the best thank you messages you could send to a customer that has patronized you.
Thank You Message for Ordering Cake
If a customer ordered a cake from you, you should consider sending them a thank-you note.
Such messages would make them feel good, enhancing your relationship with them and leading to continued patronage. Thank them for their loyalty and tell them how much they mean to you and your business.
Here are examples of thank you messages you could use to express gratitude.
Thank you for visiting us at our bakery today. It was a pleasure to serve you, and I hope to see you again soon.
Thank you for supporting my business the way you do. I hope to continue baking delicious birthday cakes for your family to enjoy.
I sincerely appreciate your kind patronage. We wouldn't have done so much without you. We'll continue to provide you with quality cakes delivered on time and with special care. Don't hesitate to give us a call.
Thank you for your continued patronage. We wouldn't have come this far without you. We're grateful for your trust in us; we promise to consistently deliver the best cakes in town whenever you need them.
Thank you for choosing us again. You are the reason we're still in business. Our cakes are packed with quality, goodness, and freshness. We're your preferred choice when it comes to ordering a custom cake.
Creative Thank You Message for Ordering Cake
We wouldn't be here today without you. I appreciate your trust and loyalty. We'll continue offering excellent service with high-quality products that meet your expectations.
Thank you for buying from us! We couldn't have done it without you. We'll do the best we can to ensure that you're satisfied.
Thank you for being our loyal customer. We are proud to be your business partner and lucky to have you. Thank you for all the years, and I hope we will continue our relationship for many more years!
Dear valued customer, we appreciate you for doing business with us and trusting us. We do our best to give our customers the best service. We hope you continue to enjoy our services.
Thanks to you, our business continues to grow. We appreciate your continued support and patronage. We're offering you a 20% discount on your subsequent patronage to show our appreciation.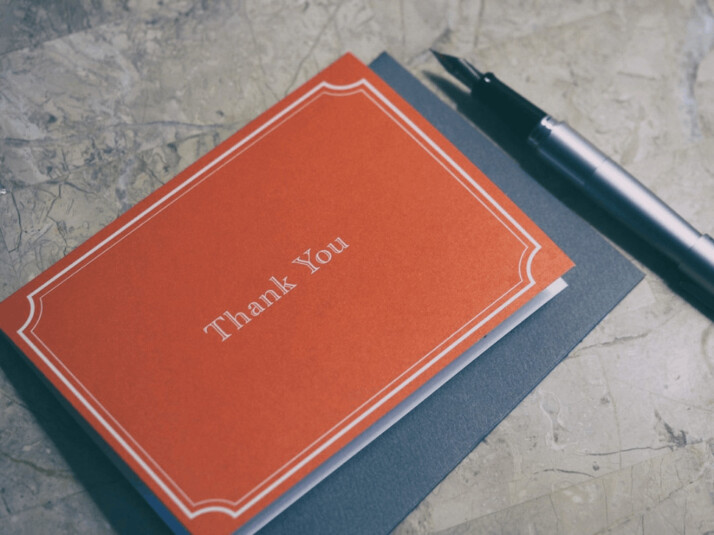 Wrapping Up
Thank-you messages are vital for establishing a lasting relationship with your customers. Sending a thank-you note to a customer for ordering cake can make them feel special and cause them to stay loyal to you.
Expressing gratitude to your customers will set you apart from the competition. Your words will make your customers feel loved and appreciated, and they will want to do business with you again. Keep your messages short and sweet. Check this guide for inspiration if you're struggling to find the right words to express your thoughts.
Explore All
Thank You Email Articles