There's no better feeling than waking up to tons of birthday wishes, texts, and messages from friends and family across the world. Your 18th birthday calls for a grand celebration when you have just stepped into adulthood.
Appreciate the effort of the person who, while residing in another part of the world, remembers to wish you on time. We have compiled a list of the best thank you message for the 18th birthday to express your gratitude for the sweet wishes.
Importance of a Thank You Message for the 18th Birthday
The 18th birthday means reaching adulthood or the legal age of consent. It is a milestone many people, especially the younger ones, are excited about. If your near and dear ones made your 18th birthday special with gifts and wishes, make sure to thank them wholeheartedly.
One of the easiest but still powerful ways to say "Thank You" to someone is through a sweet thank you message. Sweet messages are quick to send but leave a lasting impression on the recipient.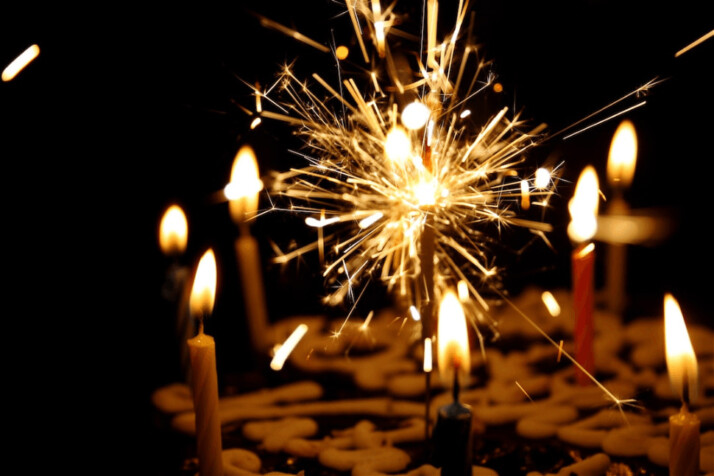 List of Thank You Messages for the 18th Birthday
When someone sends you a heartfelt birthday wish on your 18th birthday, responding to them with a thank you note is a kind gesture. Sometimes people send you presents because they care about you and what you need, or hope that you appreciate the gift.
There is no better way to thank someone than with a heartfelt thank you message. Here's a list of thank you messages and notes for the 18th birthday:
Thoughtful Thank you messages for Birthday wishes
When I got your birthday wishes, I was over the moon. Your wonderful surprise made the day special in every way. I appreciate you getting in touch with me. Thank you for wishing me on my special day.
Time and tide wait for none, and it seems that suddenly I'm one year older. I'll let you decide if I have become wiser. And I know enough to realize that your thoughtful message is the greatest gift I could have received. Thank you very much.
I woke up this morning with too many text messages from all of you for my birthday! I can honestly say how blessed I am to have such great people in my life! Thank you so much for being such a great part of my life.
I would like to say a massive thank you for all the messages, cards, presents, surprises, and gifts I received today. Thank you to everyone who came to see me and made my birthday special.
Thanks for all the kind birthday wishes! Being reminded of my wonderful friends is the best birthday gift ever!
Birthday Appreciation message for Family & friends
I want you all to know how much I appreciate you taking a little time out of your day to think of me. Truly, I can't quite express just how much all of your birthday wishes meant to me today.
I had a lovely birthday! I appreciate all of your letters, cards, and gifts, but most of all, thank you for being my family and friends. Not a bad bunch at all.
I couldn't have asked for a better family. I'm so happy I got to spend my birthday with you all. I feel so loved. I look forward to making more memories this next year—much love to you all.
Thanks to everyone for all the love and support you shared with me on my birthday. It feels great to know I'm surrounded by an amazing family and friends. Thank you from the bottom of my heart.
I am genuinely touched by the sheer number of messages and phone calls I received for my birthday. I truly enjoyed reading all of your lovely comments.
Facebook Birthday Appreciation Messages
I just wanted to take a second to express my gratitude to everyone for the birthday greetings. The fact that you all took time out of your busy schedules to wish me a happy birthday means a lot to me. I consider myself extremely fortunate to call each and every one of you friends.
Hi everyone! Thank you for all your birthday greetings. Yes, another long year and another number added to my age, but it is still great to hear from all of you out there. I hope you are all doing well. I will get in touch with each and every one soon.
It is a beautiful day! I am thankful for all the beauty and wonderful people I have in my life. Thank you all for being a part of my life.
I was overwhelmed by how much attention I received for my birthday. And would like to thank each one of you so much for your kind greetings and blessings. I'm sure that with all these wishes, it will become a great year.
Thank you, everyone, for the birthday wishes on just another day in ecstasy. You people are so special to me. Many thanks to everyone for the incredibly kind birthday greetings.
Conclusion
It is a good idea to be thoughtful when writing a thank you message for all your birthday wishes. Make sure to express your gratitude for their time and effort.
The most powerful way to show gratitude for a birthday is to be thoughtful and appreciate their impact on your life. A sweet thank you message for the 18th birthday can make the recipient feel valued and appreciated. We have compiled a list of heartfelt wishes and messages that you can personalize for each person.
Explore All
Thank You Email Articles