Women are inspiring, powerful, and unique. They're special and deserve to be appreciated for all they do. Women's day is the perfect occasion to express your gratitude to women. A thank you message for women's day wishes is a great way to let the women in your life know you value them.
A personalized and heartfelt thank you message can be the ultimate way to show your thanks. Your note of gratitude will make the recipient feel special, loved, and valued. We've collated a few thank-you messages for women's day you could use to acknowledge the women in your life.
Why You Should Send A Thank You Message for Women's Day Wishes
Women's day is set aside to celebrate women, whether they're your mother, mother-in-law, sister-in-law, best friend, lover, daughter, or significant other. We don't get to celebrate the women in our lives every day, so making this day special and memorable for them is essential.
On Women's Day, you want to express your genuine gratitude for the love and support a woman in your life has given you. A thank you note is often the easiest way to show your appreciation. It's also an opportunity to express your fondness and admiration. Sending a thank-you message to women can be a way to honor their hard work and let them know that you care.
Thank You Messages for Women's Day Wishes
Finding the right words to express your heartfelt gratitude can be challenging. Here are some of the best thank you messages you could use to show appreciation to the women in your life.
Your words gave me the strength and courage I needed to chase my dreams. Thank you for your support and encouragement. I wish you a Happy Women's Day.
Women bring us joy and peace and inspire us to keep moving forward. Thanks for being there for me when I needed you most. I love you more than you know.
The world would be better with more women like you in it. Your life and the inspiration you have brought to the world shall remain in my heart forever. Thank you for all you do, and Happy Women's Day.
Words cannot explain how much the past few years with you means to me. Thanks for always having my back, listening to my music, and standing with me through tough times. Happy Women's Day.
You are the person who always makes me laugh, cares for me, and keeps me away from the fake people I encounter. I'm lucky to have you as my mother. Happy Women's Day.
From Day one, you have supported and taught me so much. I'm so proud that you're my mom. Happy Women's Day.
Thank you, mom, for giving me a place to call home. Thank you for raising me to be a man. I love you, and I am proud to be your son. Happy Women's Day.
Thank you for your patience and understanding, for being my strength and guidance. You taught me to be a better person. I am happy to call you my friend.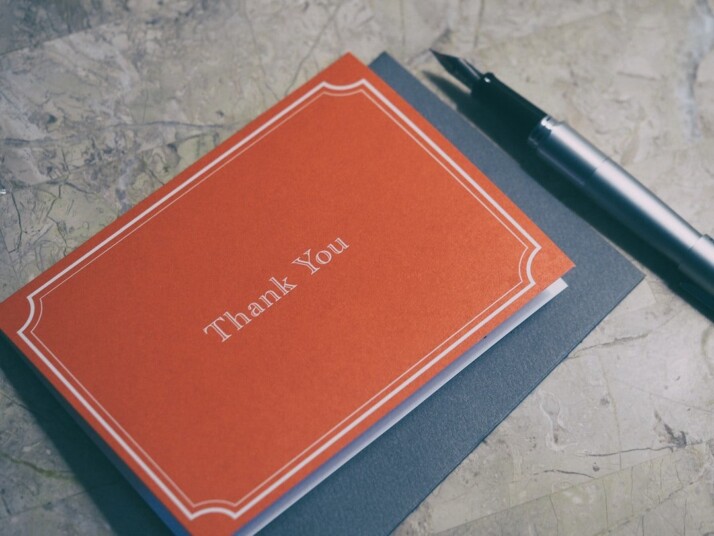 Final Words
No matter how busy you get on Women's day, take a moment to express gratitude to the women in your life. They show love, support, and care in a way that nobody else can; the least they deserve is a note of gratitude. If you're struggling to put your thoughts into words, you can use any thank-you messages in this article.
Explore All
Thank You Email Articles