Sisters are our ultimate support system, protectors, and childhood sharer. Even in all of the messiness and the rivalries, we need them. So, don't miss out on showing your love and appreciation with a thank you message for your sister.
Thank the sister in your life for always being there for you – even during the tough times. Express your gratitude for her in a heartfelt, funny, and creative way with our lovely collection of thank you notes for your sister.
Why Write a Thank You Message for your Sister?
Ideally, a thank you message is for gratitude and sincere appreciation for all your sister has done for you and the family. Healthy, caring relationships take effort and shared investment.
It's important to stay connected and thoughtful of one another. A thoughtful and sweet thank you note to your sister can make all the difference in the world. So, appreciate your sister with a sweet, heartfelt note and express how appreciative you are for all her love, care, and support.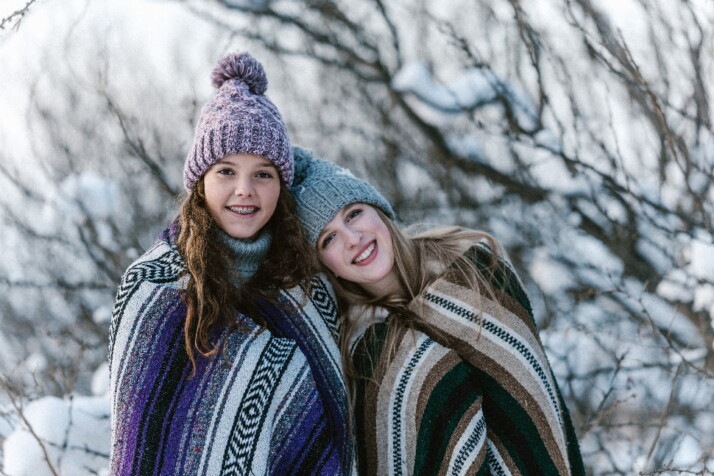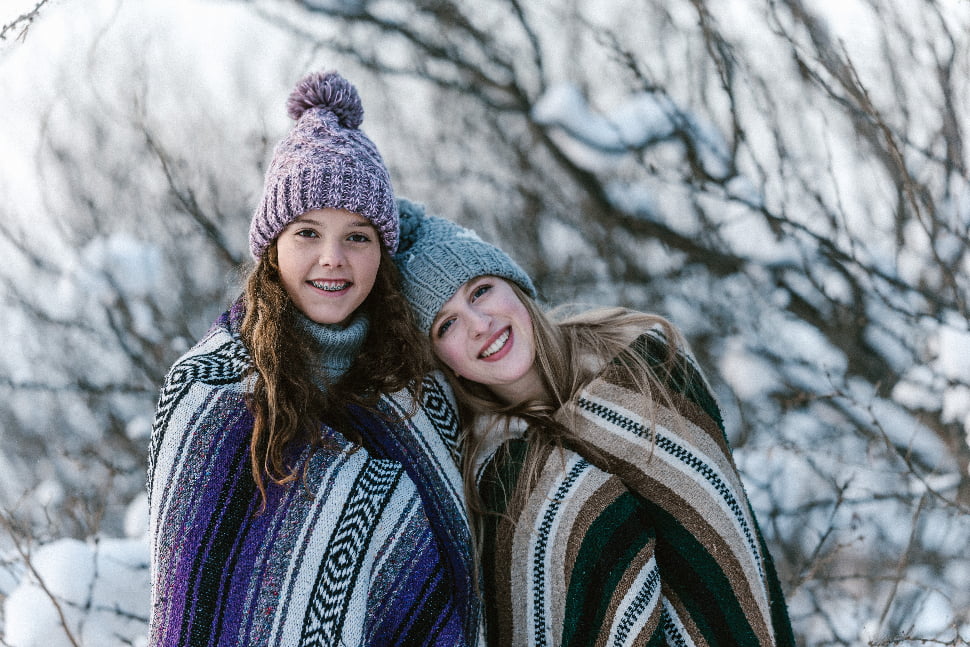 Best Thank You Messages and Quotes for Sister
A sister is someone whose love is like no other. That love can be expressed through cherishing moments or through caring for each other without any cost.
Thank your sister for all that you depend on in your life. If you're looking for the right words to make your sister feel loved, here is the perfect list of messages for your sister!
Sweet Thank You Message & Quotes for an Elder Sister
Thank you for being a dependable source of guidance and someone who will protect me from going down the wrong path.
Thank you, dear sister, for being my strength and protecting my secrets. You are the best! Thank you for loving me this much.
I am confident that you will always have my back, and you will never have to worry because I will always have yours. Thank you, sister.
To my dear sister, thank you for being the best big sister anyone could ask for. I wouldn't trade you for the world!
You will always hold the top spot in my heart, regardless of how often we argue or fight. I thank you for constantly making up with me and putting a smile back on my face.
Cute Thank You Message & Quotes for a Younger Sister
Thank you for being a ray of sunshine my little sister. Even the saddest faces can smile when you enter a room. There is none like you!
You are a cute little angel sent on a mission to make me happy, dear sister. I'm so glad you're in my life, and I'll always be grateful. Continue being a beautiful soul.
You are incredibly wise for someone of your age. Thank you, sister, for helping me see what I was blind to and always speaking your mind, even if our views differed.
Little sisters can be so annoying, needy, and spoiled. You were all three. But at the same time, you were kind, funny, and a good luck charm. Thank you, sister.
Thank you, sister, for not ratting me out to mom and dad and always helping me pick the best outfits. Having a little sister wasn't as bad as I thought it would be.
Lovely Thank You Notes for Someone You Treat Like a Sister
Even though we are not related by blood, the bond we share says otherwise. You have always treated me like a sister, and in my head, you are so much more than that. Thank you!
I'm very grateful to you for filling the void left by the lack of a sister in my life. I can always rely on you because you're like family to me.
Growing up with all brothers was okay, but since we've been friends, I felt like you were the sister I had always dreamed of. Thanks for everything.
Thank you for being like the best big sister I'd never have had otherwise. Friends like you come once in a lifetime, and I'm so glad to have met you.
Looking back at everything we've been through, it would not be right for me to thank you for being my best friend. So instead, I will thank you for being like my sister.
Conclusion
In a world that can be downright tough on our emotions, it is important to send love and support to those close to us. When we do, we appreciate their efforts, and they know they are valued.
A heartfelt thank you message for your sister is a beautiful gesture to show how much you love and care for her. In the end, it is a win-win situation, and there is never a reason not to say thank you.
Explore All
Thank You Email Articles