Coworker appreciation messages are a way for team members to thank colleagues for their great work. It's a simple way to maintain interpersonal workplace relationships.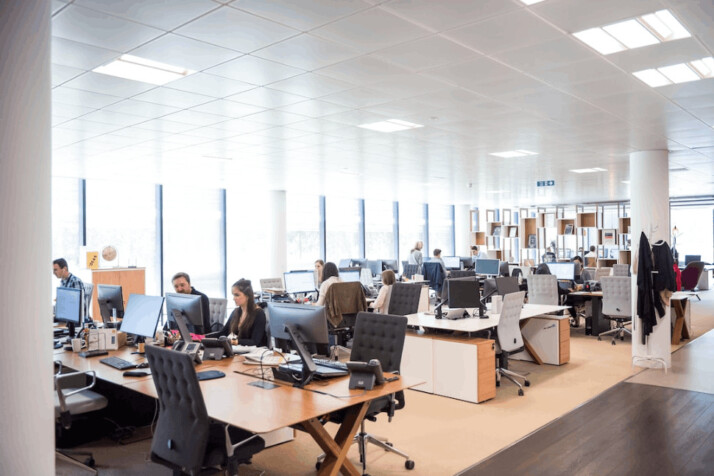 If you want to write a thank you message to colleagues, here are some examples you can use as inspiration. But first, it's important to understand their relevance and effect in the workplace.
Why Are They Important to the Workplace?
The main purpose of a coworker's thank you message is to appreciate the hard work and effort of a team member. This is vital to preventing workplace burnout, and it helps team members maintain a healthy professional relationship.
Teams who are appreciative of each other's skills, abilities, and contributions tend to work well together. This also creates a suitable workplace environment conducive to team success.
You can find many examples of coworker appreciation messages in the next section.
Thank You Message to Colleagues
You're a great team member to work with, and I truly appreciate the time and effort you put into doing an excellent job.
We are all very fortunate you're our colleague.
We feel very lucky to be working with you. You challenge us every single day. We honestly don't believe we would be here today if it wasn't for your help.
I sincerely appreciate everything you did to get me my recent promotion.
I am impressed by your contributions this week.
Your ability to collaborate well with others is truly a gift.
The team thanks you for your valuable contribution.
I'm consistently impressed with how you inspire everyone in the office to do their best.
Great job! Phenomenal work!
I'm so grateful to work with you daily. Your continued support and help were invaluable. It truly means so much.
Thank you for always lending a hand whenever we needed help.
The office wouldn't be the same without you. Thank you for making it a fun place to work.
You have great ideas. Great job!
Everyone in the office appreciates your attention to detail.
Thank you for all you do. We appreciate your team spirit and enthusiasm every day.
If every office had coworkers as great as you, no one would ever complain about work.
You're an invaluable part of our team.
Thank you for your meticulous work!
I appreciate the way you drive me to become the best version of myself. You have a special gift for helping people achieve all their goals. Thank you.
Starting a new project is intimidating. I appreciate knowing that I have you on my team to face those new obstacles. The effort you put in around the office doesn't go unnoticed.
In Summary
It's important to appreciate the hard work and great results your colleagues produce. It's both a morale boost and a way to nurture work relationships. A show of appreciation will always brighten someone's day, and it can even allay burnout. Use these samples freely. Good luck, and thank you for being here.
Explore All
Thank You Email Articles