Teachers are some of the most important people in any community. They give up their time and energy to inspire and educate the next generation. Their impact on students' lives is immeasurable.
So it's always good to express gratitude and make them feel special. A thank you message to teacher from parents is great for appreciating teachers for their efforts and care towards your child.
"Thank you" is a very powerful statement that can leave a lasting impression. A simple appreciation message can mean a lot to your child's teacher. Finding the right words to express your gratitude can be challenging.
We've handpicked the perfect collection of thank you notes to make a teacher's day.
Why You Should Send A "Thank You" Message to a Teacher
Teachers are the bedrock of any educational institution. They immensely contribute to the development of the cognitive, social, and academic skills of students. The least you can do is appreciate them for the hard work they put into the lives of your little ones. To acknowledge their impact on their child's life and show gratitude, you can send a thank you note to teachers.
Teachers sacrifice all of their time for the benefit of your kids. They deserve a little acknowledgment, and a thank you note will make their day. The words in your note may be simple, but the message behind them says a lot. Saying "thank you" can encourage and motivate teachers to go above and beyond for your children.
Tips for Writing a Great Thank You Message to a Teacher
A simple thank you note that speaks from your heart can melt any teacher's heart. Remember these tips when writing a thank you message to a teacher.
Make it personal. Have you had a wonderful experience with this teacher in the past? What makes this teacher special? Share specific memories and details.
Use names. Address the teacher by name in your thank you message. Also, mention your child's name.
Stay focused. Don't ramble. Your message is to thank the teacher for all their hard work, so don't include unnecessary details. Keep it short and to the point.
Show your voice. Don't make your message too professional. Write in your unique voice that reflects your personality.
Write by hand. If you can, write the thank you message by hand. An email is great, but a handwritten message could mean more.
Thank You Note from Parents to Preschool Teacher
Here's a collection of thank you messages for teachers that you can send to a preschool teacher.
We, parents, are accountants, scientists, doctors, and engineers, but nothing contributes to society's development more than the sacrifices made by teachers. Thank you.
The school found a teacher in you, but our child found a hero in you. Thank you.
Teachers should be known as fillers because they fill every gap and crevice in a child's life. You made our kid's life complete and more enjoyable. Thank you.
Your lessons are the sparks that light up our children's future. Thank you.
To the world, you are simply a person, but to our children, you are the world! Thank you, teacher.
You inspired my child to come out of her shell. She loves you very much and thinks you're made of magic. Your patience and kindness are fantastic. I'm so proud of teachers like you who can make a difference in a child's life. Continue the good work. God bless you!
We're so grateful for your kindness and for being the guiding light to our child. Thanks for everything you do.
You're one in a million! Thank you, teacher.
You created such a fun and educational environment for (name of a child). Thank you very much.
Thank You Message to Teacher from Parents
Teachers are probably the least well-respected but the most powerful profession in the world. Their hard work has a long-term impact on the kids they teach and on society. They make the world better, shape generations, and create minds. Thank you for your contribution.
The personality of our once introverted child has bloomed open like a beautiful fragrant flower because of a lovely gardener like you.
Parents have the easy task of raising their kids. We get rewarded for all our sacrifices by watching our blood grow into fine young men and women. Teachers' jobs are tough. Your rewards are limited to hoping that the lessons you pass on will make a difference in children's lives, helping them become better humans. I thank you for all your sacrifices.
The Best Thank You Message to Teacher from Parents
We may not say this all the time, but you're lovely. You are helping us raise our children to be talented, innovative, and kind. You make our work as parents much easier. Many thanks and we appreciate you!
We can't put a price on the kind of education our kids get because your guidance is priceless as a teacher. Thank you.
We may not be paid to teach our kids the values of life. But your salaries are too small considering that your words will keep them going. Thanks for taking good care of our kid.
As a great teacher, you may not realize that all great teachers have excellent parental qualities. We, as good parents, recognize that we don't have top-notch teaching qualities like you. Thank you for being so caring towards my child.
Our child experienced a great deal of studentship while with you. It has given our child more greatness than we could have imagined. We appreciate your effort.
You deserve all the credit for helping my child and creating a comfortable place for him to grow into adulthood.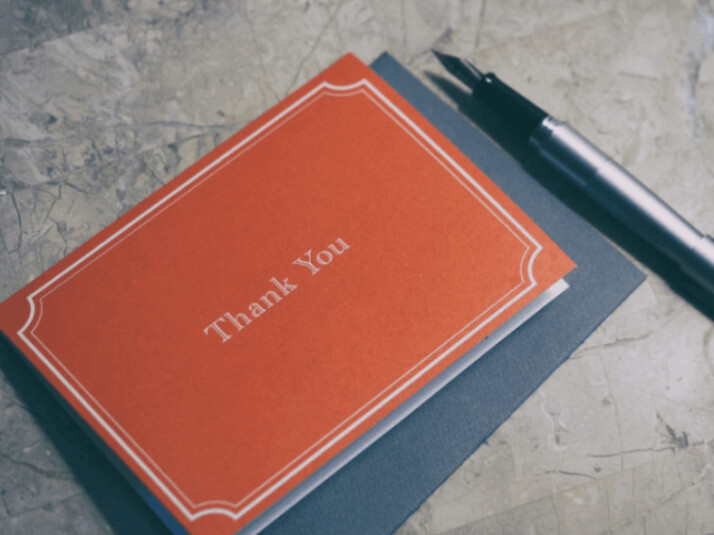 Bottom Line
Teachers are priceless individuals that significantly impact children's lives. As a parent, the least you can do is acknowledge and appreciate your child's teacher for their efforts and hard work. A simple "thank you" message conveys a lot of gratitude and can melt the teacher's heart.
If you're looking for the perfect "thank you" message for your child's teacher, select one that best resonates with you from this article.
Explore All
Thank You Email Articles