Accommodating a guest can be a lot of effort. It's why it's important to express your appreciation for inviting you over. One of the best ways to say thank you to your hosts is through a note or email. If you need help writing a thank you note for hospitality, read through our article.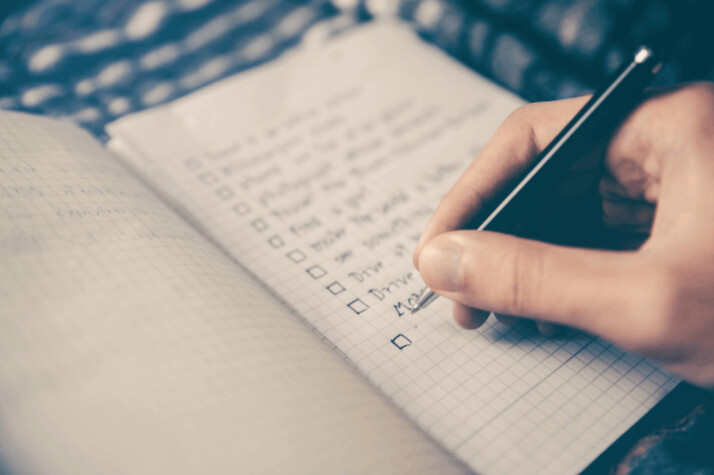 We'll show you how to write a lovely note by providing you with its basic structure and some examples.
The Importance of Thank-You Notes
Thank-you notes are a way to show gratitude and appreciation for the hospitality you receive. Whenever you spend a weekend away, try to send thank-you letters.
The primary purpose of a hospitality thank-you note is to thank your host for making your stay memorable. It's a way to show appreciation for the work and effort put into making your stay comfortable and rewarding. It's also a way to convey to your host the things you love about their service. Most importantly, thank-you notes and letters are a simple display of good manners.
From a business perspective, this allows the establishment to determine the things they ought to continue doing. This information may even enable them to customize their service to suit your particular needs. This is key to creating a good client-host relationship that fosters loyalty and year-after-year patronage.
Simply put, people love to feel appreciated for their hard work. It's a way to reinforce positive behavior. Many hosts treat well-mannered clients significantly better than those who don't take the time to thank them. Even when hosts won't treat you better, the point of showing appreciation is to help build a good relationship.
Thank You Note for Hospitality Structure
A hospitality thank-you note should not only express appreciation for the host but also expound on the specific things you enjoyed during your stay. This will not only show that you are a gracious guest but also give the host a chance to hear about your experience.
This is helpful to hosts because it helps them make the necessary adjustments to their accommodation service. The basic structure for a hospitality thank-you note includes:
1. Thank-You Sentence
Your first sentence should immediately show your appreciation for hosting you. It sets the general tone for the rest of your note, and it grabs your reader's attention.
2. Brief Description
This description should share the things you liked about your stay. This is especially important if the host took extra measures to ensure you had a comfortable stay. You can write about things like delicious meals and comfortable accommodations.
3. Closing Remarks
Remember that the point of a thank-you note is to nurture a long-term relationship. Your note can hint at this with a promise to return to their establishment (if commercial accommodations). If you're writing a thank-you note for someone who let you stay at their house, close with an offer to reciprocate.
Offer to invite them to visit your home. Welcome them as they welcomed you. If you need a little help choosing a great way to start your thank-you note, try to take inspiration from the following examples.
Thank You Note for Hospitality Samples:
Sample 1
Dear Mr. Sun,
Thank you so much for allowing us to use one of your beautiful rooms for the night. We had a great time at dinner, and we enjoyed your company. We can't wait to have you over at our place next time you visit our town. Don't hesitate to ask me for a favor.
I look forward to spending time with a nice friend such as you. Come by anytime next week.
Love,
Moon
Sample 2
Dear Happy Place,
We can't thank you enough for the things you did to make this occasion extra special. Thank you for giving us a fun party and the perfect wedding night. We appreciate everything from the wonderful place to the delicious meals. You've made us the happiest newlyweds. We hope to meet again in the near future.
Love,
Ivan and Sabrina Ca
Sample 3
Dear Family Cove,
Thank you so much for the wonderful experience you created for my family. Your friendly staff welcomed us with warmth and showed genuine care for our children. Our kids got to play and make unforgettable memories they will carry throughout life. I can't find the right words to tell you how grateful we are for the amazing moments our children had during their stay.
Love, Vince
Sample 4
Dearest Jess,
I want to thank you from the very bottom of my heart for letting me spend a year at your beautiful house. I can't fully express the deep gratitude I feel. You've given me delicious food, great company, and a second home. You didn't think twice about taking care of my family and me. I will never forget your generosity and kindness. You are truly a blessing to the people you accommodate.
I hope to see you again soon someday, as a guest at my home. It would surely be delightful to spend time with a person whose generous heart is matched only by the kindness of his soul.
Sincerely,
Ivan Ca
Sample 5
Good day, Grand Events
Thank you so much for the memorable party. It's the perfect example of hospitality. Our guests enjoyed every moment. We appreciate the delicious dinner and the warm rooms. You made us feel special during our visit. They were some of the best times we've had in a long while.
Thank you for being such a gracious host. We wish you the best, and we hope to spend time with you again.
Sending Gifts
You don't always need to send your note with a gift. But, it's a good idea to do so if you want to leave a lasting impression on your host. It's also an opportunity to make your message more meaningful. This is especially important if you felt great during your short stay.
Your gifts don't need to be extravagant. You simply need to find new ways to let them know you appreciate the warm treatment.
Bottom Line
A thank-you card is a way to let your host know you had a fun time. It's also a way to wish them well and to express thanks for their kind hospitality. Whenever you write anything, make sure to follow a structure. This will help you keep your ideas and words organized.
If you're writing to an individual, be sure to invite them as a way to reciprocate. When thanking an establishment, make sure to specify the things you loved about your stay. You can talk about the food, the staff, and anything that amazes you.
Explore All
Thank You Email Articles