Whether you should write a thank you note after your rotation is a highly debated topic. Some say that it is not necessary and that it may even do more harm than good. Others believe that taking the time to write a thank you note can make all the difference.
Especially in terms of your relationship with your preceptor and other members of the team. In this article we will take a look at some examples of a thank you note for preceptor that you can use. So, if this sounds all to exciting to you, let's dive in!
What's Thank You Note For Preceptor?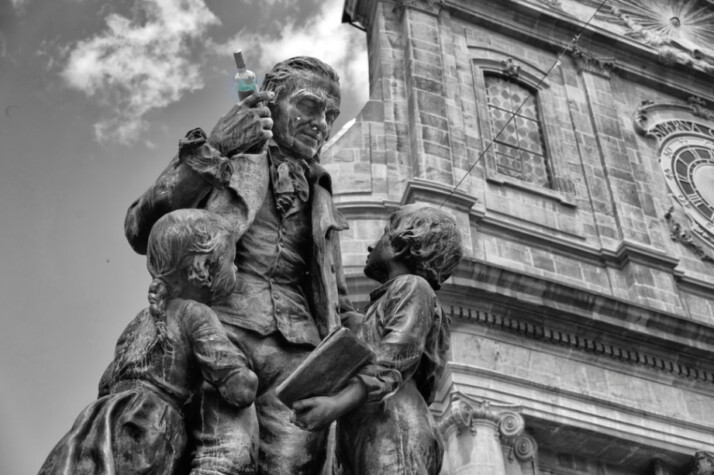 An expression of gratitude for the preceptor's support and direction throughout is expressed in a letter addressed to the clinical preceptor or clinical instructor. This letter is intended to express gratitude to your instructor for all of her or his guidance during your nursing course or internship.
It's a straightforward and sincere way to thank the clinical preceptor.
Making your clinical preceptor happy is a great way to show your appreciation. They will feel satisfied knowing that their work and advice somehow contributed to your success.
The thank-you letter is typically formal since we address it to the instructor. The relationship between students and instructors is typically formal as well. You have the option of sending it via email or handwritten note.
How you write and deliver this letter will depend on how you and your clinical preceptor communicate. A handwritten thank you note has a more meaningful and long-lasting effect on the recipient.
Emails however, are more practical if you are based far from your clinic.
When Should You Write The Note?
Several circumstances in which a clinical preceptor may receive a thank-you note. You can do this whenever you want to express appreciation to your mentor or preceptor for their help and direction.
Following are some examples of when writing a clinical preceptor thank you letter might be a good idea.
You can thank your instructor when you finish nursing school.
What to Write on The Thank You Note?
It's not particularly difficult to write a good thank you note to a clinical preceptor. If you bear some of the following in mind, writing this letter won't be difficult.
Always be prompt with your letters of appreciation. If you just finished your internship program and want to thank the clinical preceptor, do it immediately.
Your clinical instructor should thank you for helping you improve your patient care skills, and providing you with great training.
Remember that you don't need to use formal language or anything particular because you're a busy medical student. Just write a note expressing your gratitude for everything they did for you!
A thank you note template makes writing them after shadowing much simpler. You'll remember what to write in your thank-you notes much more quickly, and it will also save you time if you do this.
Remember that most people you are thanking have hectic schedules and give up time from their day to let you observe. Therefore, sending a thank-you note is an excellent way to express your gratitude for their time.
Sample Letter of Thanks for Preceptors
Dear Mr. Jenkins
You were a supportive clinical instructor during my internship days, and I want to thank you for that. Despite your busy schedule, you have dedicated much time and effort to help me learn and improve my problem-solving abilities.
Thank you for noticing and praising my strengths. You have pointed out and emphasized my weaknesses and have been truthful in all facts. I appreciate your encouragement and assistance once more. You brought out the best in me and gave me many opportunities to better myself in a professional manner.
Final Thoughts
Beyond contributing to your development as a health care professional, preceptors invest their time and knowledge. They do this so you can provide the best patient care possible.
Saying thank you is the least you can do. If you're struggling with what to say, try using a thank you message generator. Like the one we have at INK, for example! With AI-generated messages, you can write a heartfelt thank you message for your preceptor that shows how much you appreciate their guidance.
In any case, if you enjoyed our guide on writing a thank you note for preceptor, consider sharing it with you other fellow interns!
Explore All
Thank You Email Articles