It is common to receive condolences and sympathy cards from friends, relatives, coworkers, and others after the death of a loved one. And, It's also courteous to express gratitude in the form of thank you note for sympathy from coworkers.
We know it may be challenging to find the appropriate words to express how much it meant to you. Feel free to use these sample condolence thank you notes for coworkers to express your appreciation for their thoughtfulness.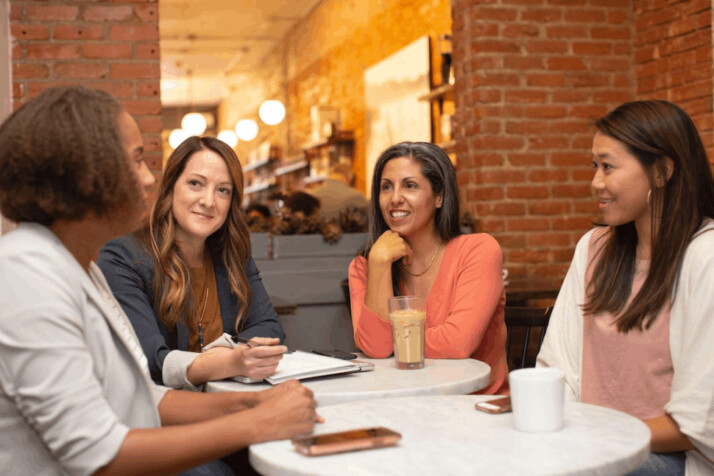 Who Are Coworkers?
Coworkers are members of an office, academic institution, workplace, or other organization that you work and interact with regularly. You may work in the same firm, department, building, or group.
The term excludes persons who are rarely seen, such as coworkers who rarely interact. If you never see them, they do not qualify as coworkers!
Now that we know who our coworkers are, let us discuss how to show appreciation to them for their sympathy and condolence messages.
Thank You Note for Sympathy From Coworkers
Send these messages and notes to employees who assisted you while you were mourning.
Thank you for reaching out and offering your condolences. It was a touching gesture, and I am very grateful.
I am forever thankful to have had someone like you by my side.
Your assistance with the funeral arrangements made a massive difference when I struggled. I can't express my thanks enough.
Thank you for stopping by and bringing a lovely casserole. I apologize for not being home when you dropped by. After things have calmed down, I'll give you a ring, so we can catch up and find out how things are going at work.
I can't say how much I appreciate you sending such a lovely floral tribute to my mom's burial. It was beautiful and so thoughtful of you.
The bouquet you sent to the funeral was stunning, and I know my grandmother would have loved it. Thank you.
After losing a loved one, you find yourself having to prepare for the funeral and sort out affairs. So bringing over some home-cooked food was everything. Thank you for thinking of me.
I've always looked to you for support at work and found you so helpful. After losing my brother, you came through again and were there when I needed you most. Thank you for everything.
Thank you so much for the flowers you sent. They were stunningly beautiful and helped cheer me up during such a difficult time.
Sending my thanks for your kind words of condolence. They were very comforting and thoughtful.
Thank You Messages for Group of Coworkers
As an alternative to individually thanking every one of your coworkers, you might want to thank them all. Put these samples to work to show appreciation to a group of coworkers or the entire organization.
Thank you to everyone at work who sent flowers and cards. It was deeply moving, and I can speak for my entire family when saying how touched we were.
I appreciate your kindness and wanted to let you know how much it helps during this difficult time.
I never imagined that many of my coworkers would go out of their way to be there for me. From flowers and gifts to helping out with the funeral and providing food. I am forever grateful to everyone for your fantastic help.
An office is like a family, and I can confidently say that you all supported me as family does. Thank you to everyone who made losing my mom that little bit easier.
Thank you to those of you who visited and sent your condolences over the last few weeks. It's been challenging, but your kindness and support have made a big difference.
You don't necessarily expect coworkers to be as understanding and kind as many of you. It's been so heartwarming to experience the collective help and support of you all, and I am grateful.
The outpouring of my love and well wishes was a testament to how fantastic all my colleagues are. Thank you from the bottom of my heart.
I have the best coworkers in the world. Through thick and thin I know you will be there for me. That's why after my dad passed away, you rallied around me and were there to help me through. Thank you so much to everyone.
Sincere Thank You Notes to a Specific Coworker
These notes and messages are a great way to personally thank a coworker who has gone above and beyond in providing assistance or support.
I know how busy you are, so to make it to the funeral and wake was a vast and welcome surprise. I can't express my gratitude for the support and reassurance your presence gave me. Thank you.
You were such a help with the funeral planning. I am so grateful and appreciate your fantastic friendship. Thank you.
It was your warm words, amongst many, that stood out. I will never forget them and how much you cared after losing my mom.
When you did my grocery shopping without me asking, I knew I had a true friend. It was the help I needed and allowed me to focus on the funeral. Thank you for thinking of me.
Donating to my mom's favorite charity was a lovely gesture. I know how much she would have appreciated it. Thank you for remembering her.
The funeral flowers you sent were beautiful and made an accurate impression on everyone. My family was blown away that it was a colleague of mine who had made such an effort. We all wanted to say how much we loved them and were grateful.
The message you left in the condolence book for my brother was so profoundly moving. You spoke about him with such warmth and loved it broke my heart. Thank you.
You went above and beyond in your support for me. It's been a very trying time and having someone like you to be there, and help was greatly appreciated.
Final Thoughts
In the wake of a tragedy, receiving a note of sympathy from coworkers is helpful. Sending a thank you note for sympathy from coworkers is a great way to appreciate their thoughts and support.
Explore All
Thank You Email Articles