Nursing is a profession that entails the responsibility of caring for both people and animals in the most vulnerable of moments. It is a challenging yet rewarding way to make a difference in people's lives.
They work to complete situations that might be distressing to many healthcare professionals. They're an inspiration and remain an absolute pillar of our society.
Writing a thank-you card for a nurse's care and advise is a great way to show thanks. Here are some thank you notes for nurses who have shown exceptional care to you or a loved one.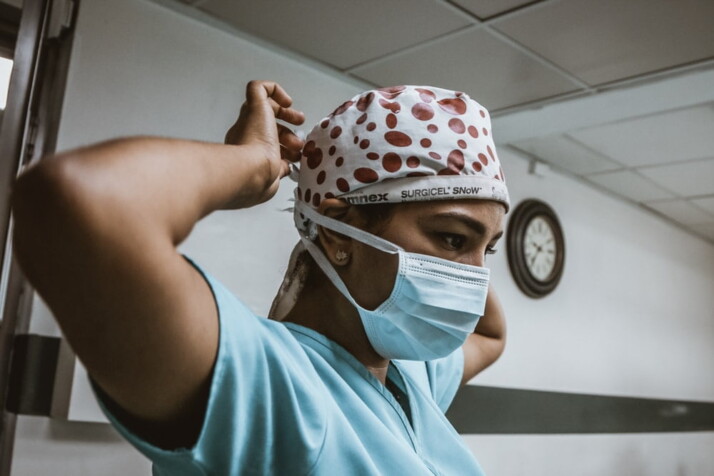 Nice Thank You Note to Nurse
If a hospital caregiver went above and beyond, thank them with a message. Feel free to copy and paste any of these notes.
"Thank you much for stabilizing my blood pressure when I was going through a difficult time."
"Thank you much for your early diagnosis and treatment."
"I'm satisfied with your professionalism and commitment to excellent nursing care."
"I'm impressed with the results of my knee surgery."
"I'd like to thank you for the excellent care and treatment I received at your clinic."
"I wanted to write to say thank you for making me feel better in such a short period of time."
"I'm pleased with the top-notch care I received from you."
Warm Appreciation Messages to Nurse
A thank you note is the perfect way to show gratitude to the recipient of your appreciation. If you're going to write a thank you note, do it without hesitation with our collection.
"My physical and mental well-being has significantly improved, and I would like you to know that I'm now back on my feet."
"You made my well-being your primary focus, and I was always satisfied with the care you provided."
"Although I've yet to recover from my illness, I wanted you to know that I'm seeing great improvement."
"The medications are helpful, and I'd like to tell you that my pain is now a thing of the past. Thank you for being so kind and caring."
"If it weren't for your early diagnosis and intensive care, I wouldn't have bounced back to my usual self by now."
"The medical services I received from you during my stay in your hospital were exceptional. I felt at home throughout the whole recovery process."
"This is just a quick note to let you know that the medications you prescribed are providing great relief."
"Your hard work does not go unnoticed. Thank you for helping me to quickly get over my illness."
Short Thank You Note to Nurse
A thank you note to a nurse shows how much you appreciate what they do. Enjoy creating your thank you note using our samples as inspiration.
"Thank you for everything you do."
"I'm so grateful."
"Thank you for being so compassionate."
"I'm so blessed to have you."
"Thanks again for everything."
"I'm proud to have an amazing personal physician like you in my life."
Long Unique Thank You Notes for Doctors and Nurses
Doctors and nurses deserve all the accolades they receive. Acknowledging them with a thank-you note is not just a nice gesture but an expression of gratitude. These notes are guaranteed to make them smile.
Thank you so much for making me feel happy and healthy at every stage of my life. You have no idea how great you make me feel. You are a wonderful surgeon who truly cares.
Thank you for standing by me during this trying time in my life. I'd like to let you know that my physical and mental conditions have remarkably improved since the surgery. I'm so grateful for your excellent care.
Thank you for keeping our hope alive during this stressful time when I had lost all hope of getting pregnant. Words are not enough to express my happiness and gratitude. You are such a reliable and respected obstetrician.
Thank you so much for being extra careful about my health and general well-being. Throughout my stay at your clinic, I had no doubt I was in competent and caring hands. Thank you again for providing excellent care to every person admitted to your fertility center. You're truly the best!
Thank you for making a big difference in my life. You're a rare oncologist! I'm lucky to have met you.
Thank you so much for positively influencing my life in so many ways. I'm seeing significant improvement in my physical and emotional well-being. I want you to know that I'm delighted with the outcome of my surgery.
Thoughtful Thank You Messages for Nurses
Thank you notes are a way to acknowledge the care you received and your appreciation. You can even send these thoughtful notes with a smiley face emoji.
I just wanted to say thank you for making my treatment bearable. Your positive impact on my life when I was admitted to your clinic is immeasurable. Thank you for everything that you did to treat me. You're truly an extraordinary nurse!
I was extremely lucky to have such caring nursing home staff standing by me when I was ill. You made visiting and staying in the hospital as enjoyable as possible. Thank you so much for always putting your patients first.
Thank you for your excellent care. You are the best when it comes to answering questions, giving emotional support, and giving medical advice. Thank you again for keeping me in your thoughts before, during, and after hospitalization.
Thank you so much for paying such close attention to my health. I'll always be grateful for having someone like you close to me. You are awesome!
Thank you for being a caring nurse. You are truly the best!
I cannot thank you enough for always keeping my family members informed of my health status. Thank you for everything you did to keep me alive.
Thank you so much for supporting and comforting my family members whenever they were at your hospital. I'll never forget the above-and-beyond follow-up service we received from you after [her/his] hospitalization.
Thank you so much for giving my mother-in-law the excellent nursing care she deserved. She had a wonderful experience in your nursing home.
Wrapping Up
If you are looking for a unique and customized thank you note to nurse, try the INK thank you generator. It is quick and easy to use.
Explore All
Thank You Email Articles