School principals are like safety anchors – they keep order and control the field. They are true pillars of support to the students and staff.
From teaching and guidance to discipline, leadership development, and overall management, principals are the nerves of an educational institution.
Thanking your Principal is essential, as it will show them you appreciate what they do. And more importantly, it will encourage them to continue to do so.
Don't know how to thank them properly? Here is our collection of thank you note to Principal for your perusal. Feel free to copy and paste!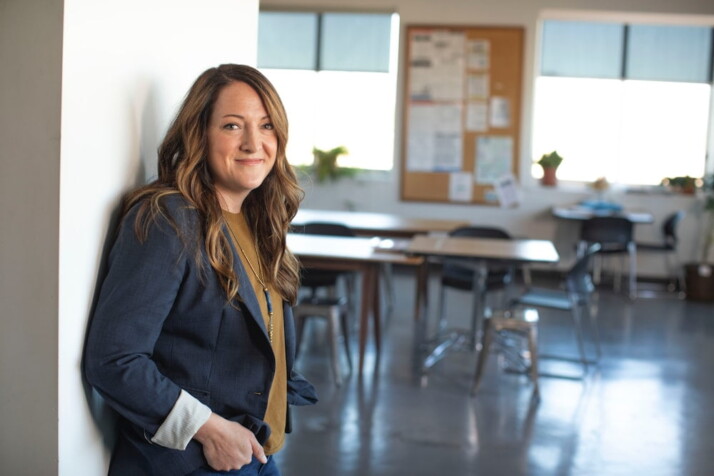 Warm & Genuine Thank You Note to Principal
School principals are important figures in the life of a child. Thanking them for their work shows that they are appreciated and valued. Here are some thank you messages to inspire you.
Greetings sir, I appreciate you and the school's staff for being role models for your students to emulate. If all other schools initiate your modus operandi, we would have a high probability of raising thoughtful leaders of tomorrow.
Thanks to you and the school's staff. You are doing fantastic work on the students.
Thank you sir, for teaching the students lifetime skills and indispensable knowledge to stand out. Thank you.
We appreciate your efforts in guiding the students through the right path. You are playing a crucial role in their lives, and we thank you for that. Keep up the excellent work.
Greetings ma, I want to thank you and the school's teachers for the positive impact on students in your school.
Appreciation Message for a School Principal
You communicate your praises and prayers for a principal in notes, captions, and messages. Through warm and genuine wishes, a principal is encouraged. These messages should serve as a guide for you when writing to your Principal.
Your impact on our lives can never be forgotten. You always inspire us to do our best for the students. Thank you so much, sir.
Thank you sir, for being such a great and exceptional leader, for managing the entire school and us distinctively. You are so humble and make yourself accessible to all.
We appreciate the workshops, training, and online courses you organize for us to attend.
Since you became the Principal of this school, you have rekindled our passion and motivated us to deliver the best to the students. We are always grateful to God for giving you to us. We appreciate your service, sir.
Thank you, sir (name), for every time you made us a priority and made efforts to improve our educational quality.
Thank you sir (name), for all the very favorable changes you made in the college curriculum at the request of your college students.
Best Thank You Note to Principal
We saved the best for the last! Looking for a thank you message to share with your school principal, use these captivating and unique notes.
You are trustworthy, sincere, and devoted to your work. You always take things that concern the staff or the students seriously. Thank you so much, Principal. Your reward will not pass you by. Keep up the excellent work.
You have always been there to listen to my troubles and inspire me not to give up on my dreams. I am a step closer to fulfilling my dream of studying medicine due to your efforts to see me improve. Thank you, Principal.
Thank you for directing our kids to look and walk the right path. You are the best Principal this school has ever had. We appreciate you.
I can still hear your words tingling in my ears. It energizes me to focus on learning more and always be ready for opportunities that may come. Thank you so much, Ma.
Conclusion
Sending a thank you note to Principal might be a bit daunting. Still, it's essential that you're able to thank your Principal for all they have done for you.
The INK Thank You Generator will save the day if you need customized thank you messages. Just write a few words and get a captivating note in split seconds!
Explore All
Thank You Email Articles