When parents are committed to their careers, a good daycare provider plays a very important role in their lives. You cannot express your gratitude enough to someone who has significantly and positively influenced your child's physical and mental development.
So, you must write a thank you note to the daycare teacher for taking such good care of your little one. In this article, you'll find lovely notes to thank your child's daycare teachers.
Why Write a Thank You Note to the Daycare Teacher
The daycare teacher has done so much for your child to prepare them for the future. They provide the care and attention a parent wouldn't be able to due to the demands of full-time work.
So, it's important to make sure you remain in touch with the daycare teachers. But also make them feel appreciated for all the hard work that they're doing for your child.
A personalized thank you note, or letter can make a difference in making them feel more valued, appreciated, and respected. Thanking someone in person is not easy, especially when that person has made such a huge contribution to your child's life. But through thank-you notes, your voice is preserved, and it shows that you acknowledge the hard work.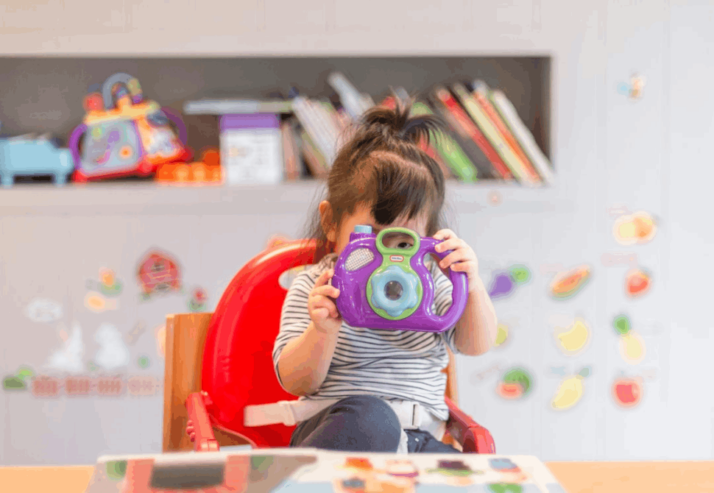 Best Thank You Notes to the Daycare Teachers
A sincere thank you note is a wonderful way to express appreciation for a daycare teacher's hard work and efforts. They may contribute to some of your child's most memorable experiences and will recognize the value of these memories.
It would be a nice gesture to write a thank you note to the daycare teacher at the beginning or end of the year. Here's our list of the best thank you notes as inspiration to help you write something more personalized.
Thank You Notes From Parents to Daycare Teachers
You are so passionate about teaching young children. I cannot thank you enough for your influence on my child's growth and success.
We adore you so much and appreciate all your care and commitment to our child's education. You're one in a million!
Thank you for teaching my child the basic skills she will need to realize her full potential. You are such an amazing teacher!
I sincerely thank you for being kind, caring, friendly, and patient with my baby boy. I cannot thank you enough for always encouraging him to feel happy and comfortable with his peers.
Thank you for giving my child a sense of belonging, happiness, and comfort while in your class. She has gained so much from your positive attitude.
I appreciate you for being the most fun-loving early childhood education teacher any child could have. I really appreciate everything my child has learned from you.
More Words of Appreciation & Goodbye Notes for Teachers
We appreciate everything you have done to wipe away my child's tears over the years. You've been an excellent teacher, and we are sad to say goodbye.
I'd like to express my sincere gratitude for the love you showed my child and for always being there for him throughout the years. We wish you all the best!
Thank you for helping my child to improve and become a better person in daycare. I appreciate all the attention you put into making sure she is ready for the next stage in their life.
Thank you for being such a perfect role model to my children. I have no doubt the training they have received from you will help them move to the next stage in their life.
Thank you for playing an active role in my child's growth and education. I appreciate the time you spent with my babies and all you taught them in your class. We hope to see you again. Goodbye!
Conclusion
Daycare teachers not only play an important role in your child's development but also help you follow your career with peace of mind. So, the least you can do for their lifelong contribution is to express your gratitude with a heartfelt thank you note.
Finding the perfect words to convey your emotions can sometimes be challenging. So, this article will inspire you with some amazing thank you message ideas for your child's daycare teacher.
Explore All
Thank You Email Articles