You might wish to follow up with a sincere thank-you resignation letter to your manager or boss after leaving the company. This letter lets you provide your direct contact information, so you can stay in touch and make sure you part ways on good terms. It shows your appreciation for a fulfilling working relationship.
The article provides the steps to write a thank-you letter after leaving a job.
What Is a Resignation Letter?
A resignation letter is when you are voluntarily leaving your job for any reason. It is usually given to your employer to let them release you from your position, ideally with generous severance or out of courtesy. You may also use it to provide a release from the company's obligations. A letter should be thoughtful and formal to achieve your intentions.
Importance of a Thank-You Letter After Resignation
There is a lot of pressure, anxiety, and stress that people can feel when the time comes for them to resign. So finding the right words of appreciation can be challenging at the time.
Therefore, sending your boss a thank-you letter after resigning from the job is a thoughtful gesture. It lets you share your appreciation for the wonderful experience, thank them for their support and leadership, and part ways on good terms.
Additionally, it allows you to provide your contact details to stay connected following your departure. In the future, you might need to get in touch with them for a letter of recommendation or to serve as a professional reference. You'll be able to accomplish this more easily if you maintain contact with them.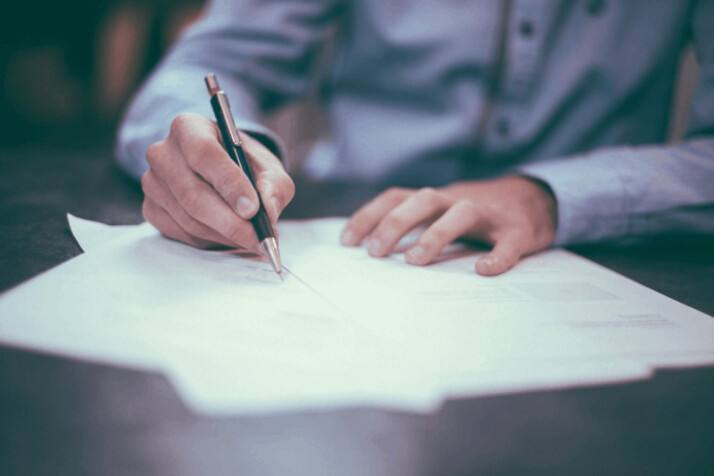 Steps to Write a Thank-You Resignation Letter
An effective thank-you letter to your boss after resigning from the job makes a huge difference in maintaining a good relationship. Writing a few sentences thanking someone for the consideration they showed you is not hard, but it can make an amazing impact. Follow the steps below to write an impactful thank-you resignation letter to your boss:
Ensure a Proper Structure and Format
To make a good impression, your letter should be written professionally, which entails following the right format and structure. The optimal format for your letter is typically a block style with a one-inch margin on both sides, left-aligned and single-spaced. Make sure to use a standard legible font like Times New Roman, Arial, or Helvetica with a 10-12 font size.
Include the Date and Your Contact Details
Your name and address should be written in the upper left-hand corner of the letter. You might also want to provide your phone number and email address to keep in touch with your boss after you leave. Skip a line after your contact details and add the date after that. Then skip a line again before adding your manager's contact information, title, and company address.
Add a Polite Salutation
Skip a line after the recipient's address and then add a salutation and the recipient's name. The best option is usually something simple like "Dear [name]." Another option is to begin the letter with the recipient's name, such as "Ms. Williams." Although the letter will be primarily addressed to your manager or boss, you may also send a copy to your colleagues.
Mention Your Last Day With the Company
Start the letter by letting everyone know the date of your last day at work with the company. You might want to mention the reason behind your departure in the first paragraph, but this is entirely optional. It allows anyone working in the same company to meet you personally before your departure.
Express Your Appreciation & Gratitude
Remember to show appreciation and gratitude by thanking your employer for the time and opportunity to be a part of the company. This goes a long way in building a relationship for a future job opportunity. Depending on your preference, you could also mention how you have started and how much you have progressed in the company.
Convey Good Wishes
Convey your best wishes for the continued success of the company. This sentence could indicate that you want to keep in touch after your departure. Express your appreciation for the company's efforts, and thank them for your experience.
Add a Proper Closing and Name
Add your name and a kind closing to your letter. In this case, "Best wishes," "Yours truly," "Thank you," or "Sincerely" are suitable closing phrases. Leave a place for your signature after the complimentary close if you're printing the letter. If you're sending it by email, leave the blank spot out and just put your name.
Conclusion
At times, people might need to take a leave of absence or resign from their positions to pursue other endeavors.
Ensuring that you thank the company and express your gratitude for its support throughout your tenure should be a priority. It's also important to follow the steps explained in the article to write a thank-you letter that leaves a good impression.
Explore All
Thank You Email Articles