Valentine's Day is all about sharing your love with the ones who make your life complete. When you receive a gift, flowers, or food, it's only proper that you have a Valentines thank you message ready. Everybody wants a bit of recognition once in a while.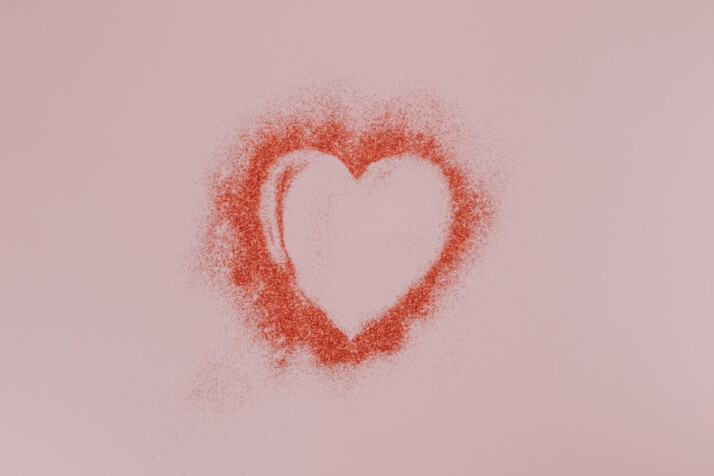 If you want to find the best way to wish someone a happy Valentine's Day, read through this article. It includes some examples that are bound to make anyone's heart skip a beat.
What is Valentine's Day?
Valentine's Day is a holiday celebrating all forms of love. This includes all brands of love, from ones between friends to those between lovers. The Day's celebrations are often marked by heartfelt messages, gifts, and cards. These are simple reminders of the love we have for our friends and family.
Valentine's Day comes from the tradition of Saint Valentine, a Roman Catholic Bishop who gave his life for his faith and love. The Church later approved the Day for lovers to express their affection.
The tradition went on to become one of the most celebrated days in modern culture. We celebrate the holiday on February 14, and it's a day to express love for one another through flowers, gifts, and serenades.
This article will focus on how to respond to someone who shows you their love through these gifts. But before we get to our examples, we need to understand the value of a Valentines thank-you message.
Why are Valentine's Day Messages Important?
Thank-you messages are important for two main reasons. The first is that it allows us to exercise gratitude. This helps us appreciate the small acts of kindness and thoughtful gestures we receive. We also learn to appreciate the people around us.
The second reason thank-you messages are important is that they serve as a mechanism for maintaining relationships. Recipients are more inclined to realize all of the good things about your relationship when you send a thank-you message.
Thank-you messages are also a way to reinforce desirable behavior. It's why many businesses take the time to recognize the efforts of employees who do great work.
Valentine's Day messages are a way to thank the people who showed you love and affection during the occasion. Whether they took you out to dinner, brought you flowers, sent you a gift, or all of the above, it's important to thank them.
Valentines Thank You Message Examples
Example 1
Happy Valentines Day! Thank you for ensuring I feel loved and special. You are a beautiful person and the perfect partner for me. I'm grateful to have such a sweet and romantic date today. Loving you couldn't get any better. You are the closest to my heart, and I wish to spend many more years with you.
Example 2
Happy Valentines! I want to thank you for the wonderful gift. It's one of the best surprises I've had in a long while, and I can't stop smiling when I think of you.
You really do know what to do to make a woman smile. I look forward to knowing you and spending more time with you. I care about you very much.
Example 3
Thanks so much for the Valentine's Day gift and card. It made my day to know that I mean the world to someone. I have a loved one who writes me sweet notes.
You have no idea how much your words of encouragement mean to me. They are exactly what I need to keep the loneliness away. I hope you choose to settle down in a place you like. I'd like to share that simple dream with you one day. Happy Valentines!
Example 4
Happy Valentines Day! It feels good knowing there's someone who takes the time to think of me and to show me kind gestures. The gift you sent was really special. I love everything about it, just as I love everything about you. Thank you so much for making me happy. You mean the world to me, and life wouldn't be complete without your love.
You've made my heart full. I can't find the right words to express how happy I feel. I want to give you my thanks. From the bottom of my heart, I wish you a Happy Valentines Day. I hope you like the gift that came with this card.
Example 5
This was one of the best Valentine's Day gifts I've ever had. I love how you took the time to find me something I've wanted for so long. You are my one and only valentine, and I love you. Thank you for always giving me your best and for driving me to become the best version of myself. There's nothing I don't love about you, and I feel blessed to have you.
Thank you again for sharing with me a wonderful day and a memorable gift. I love you, and Happy Valentines.
The Bottom Line
Love is the essence of life. It's what makes life a wild ride. Love can hurt, but it can also inspire us to do great things.
Our time on Earth is short, but love drives us to make something out of life. If you're looking for inspiration for a Valentines thank you message, feel free to revisit our examples.
Explore All
Thank You Email Articles