Planning a wedding is exciting, but the process is tedious, making it easy to overlook some aspects, including your wedding program. An element of the wedding program that should be given careful attention is the wedding program thank you message. This note of gratitude to guests should be unique and memorable.
The wedding program thank-you message should be short, sweet, and convey heartfelt gratitude to the guests. Since it's pretty impossible to appreciate everyone in person, making the thank-you message count is essential.
This guide highlights sample wedding program thank-you wordings from which you could draw inspiration.
Why You Should Include A Thank You Note in Your Wedding Program
The wedding program isn't essential in making your day special, but it's a formality that most weddings cannot do without. They provide guests with some acknowledgment of the event. The wedding program can have a sentimental touch and a significant impact on those in attendance when it includes a heartfelt thank-you message.
Many guests will probably grace your wedding, and it's impossible to thank everyone in person for coming. The wedding program is a way to express your gratitude to all your guests. Your personalized thank-you message will make them feel special and appreciated.
Wedding Program Thank You Message
It's important to acknowledge everyone who made your big day special. Including a thank you note in your wedding program demonstrates your gratitude for your guests.
If you can't find the right words, use these messages to thank your guests for being a part of your big day!
Thank you for coming to our wedding and sharing in our joy. We highly appreciate your support, and it's this backing that helped us create the perfect day. We're so glad that you're a part of our love journey.
We thank God for blessing us with each other. Special thanks to our parents for teaching us the true meaning of love and commitment. You made us who we are today. Our family and friends are very special to us. We're glad you got to share on our special day. To all our special guests, you're appreciated more than you'll ever know, and we love you so much.
We're so glad you're here and for being a part of an unforgettable event. To our parents, we can't thank you enough for everything you've taught us and all the support you've always given us. You all are appreciated.
We're thrilled that so many of our friends and family have come to celebrate our union today. We appreciate your support, love, and generosity.
We'd love to thank everyone for coming to our wedding. Thanks to our family for working so hard to make this day special.
With heartfelt gratitude, we appreciate everyone who has taken the time to celebrate with us as we begin this journey as a couple. We're blessed to have such loving and kind family and friends gracing the most special day of our lives. We're indebted to our families, whose guidance, generosity, and love have given us the support we need to embark on this journey.
Creative Wedding Program Thank You Message
We appreciate our parents for their love and guidance. We also thank our family and friends for coming today to share our happiness. May God bless you.
Thanks to everyone who supported us, including those who traveled so far to be here. You're welcome!
We appreciate our friends and family who are joining us today. Our big day wouldn't be possible without the love, guidance, and support you've shown us. Thank You.
We appreciate you for joining us today. We appreciate your encouragement and prayers in the past and hope you remember us in the future as we start our lives together.
We're grateful to our friends and family who made this special day even better by sharing it with us. This is a day we'll always cherish.
It's been a joy to have so many people help make today a reality. Without the love, support, generosity, and time so many of our caring friends and family gave, this day wouldn't have happened. We appreciate all of our friends, family, and guests who have joined us to celebrate today.
We're thankful for sharing this incredible day with our friends and family. We're blessed to have such loyal friends around us. We appreciate all of you who came out of town to join us today.
We can't express how grateful and blessed we are to all our friends and family who helped plan this day together. Thank you for your presence here today to support us.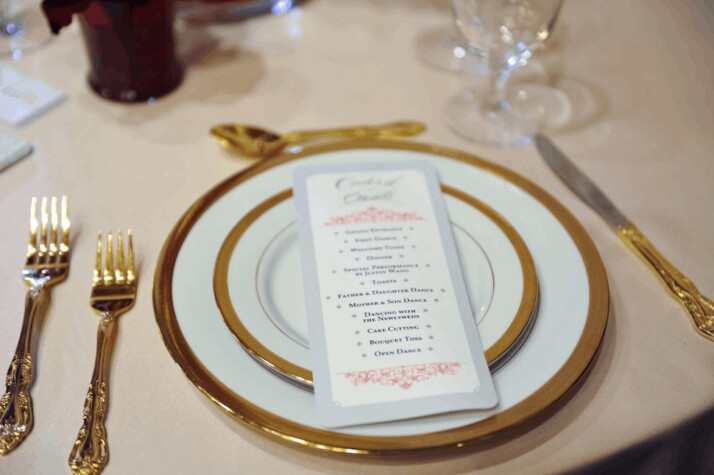 Wrapping Up
Your wedding program would be incomplete without a thank-you message to your guests. It would be impossible for you and your spouse to thank everyone who attended your wedding individually. So make your program thank-you message count. Convey your heartfelt gratitude to your guest for their support and show of love.
Explore All
Thank You Email Articles