The end of a year marks a new beginning. This brings new challenges and goals to any company. It's a time to reflect on the year gone by and to assess and recognize key performers. If you're looking to deliver a splendid year end thank you message, you're going to want to read this article.
It will explain year-end messages and their significance. It will also provide readers with tips and examples they can use as inspiration. Let's begin.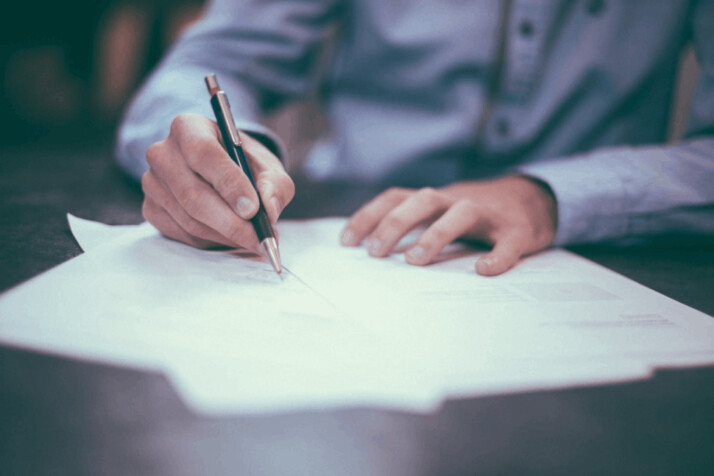 What is a Year End Thank You Message?
A year-end message is a short note or announcement sent to the people an organization is thankful for. Any individual or organization might choose to send a yearly year-end message to express thanks to certain people, groups, and organizations. These are in response to support, excellent performance, and loyal efforts made by individuals or teams.
They are important to any organization because they are a way to recognize key people who have assisted, given support, and provided excellent service. This helps reinforce desired employee behavior, and it marks the end of the year.
Year-end thank you messages are similar to employee appreciation letters, except the former focuses on performance all throughout the year. On the other hand, an employee appreciation letter focuses on shorter timeframes and recent projects.
A year-end thank-you message carries more weight because it focuses on a given year and the year's achievements. It's a good way to improve employee performance and maintain workplace morale.
It also gives employees something to look forward to and strive for. They are more likely to dedicate their efforts to do good work when they see that the company knows how to appreciate top performers.
It's also a simple way to nurture and maintain existing relations.
Writing a Year-End Thank You Message
A year-end thank-you message can be daunting to write because of the fact that you only get to deliver one once a year. Extra care must be taken when writing such an important message. There are five key elements that every year-end message must have.
1. Personalized Greeting
The greeting is the first section your recipient reads. Personalized greetings are some of the best hooks for emails because they grab your reader's attention and they establish a positive, comfortable tone.
Personalized greetings are particularly effective at grabbing attention because they leave the impression that you specifically crafted the message for the recipient.
2. Detailed Thank-You Statement
A detailed thank-you statement should give a clear description of the reason you're thanking the recipient. It should accurately describe their contributions. For donors, it's important to state the exact amount they gave your movement.
Segmenting lists and merging tags will help make your message more readable. Doing these things shows your employees that you aren't just sending an auto-generated message. A detailed thank-you statement shows sincerity and encourages continued support.
3. Mission Summary
Your mission summary is important because it reminds employees of what you're all striving to achieve. It keeps team members on the same page and helps unify all your efforts. It's also a way to focus on your long-term goals and set the tone for the type of future you want to foster.
4. Impact Statement
An impact statement describes to recipients how their specific contributions impacted the success of your business as a whole. Doing so helps them realize the importance of the role they play. And it shows that each team member is vital to the success of your business.
When employees recognize the significance of their role, they are more likely to take it seriously. Moreover, it helps reduce employee attrition, and it encourages top performers to maintain their exemplary performance.
5. Closing Statement
It's recommended that you sign off as an individual rather than as a company because this makes the message feel more personal and grateful. Remember, you want to ensure that your recipient feels appreciated by high-ranking members of management.
Year End Thank You Message Examples
It's not enough to know the parts of your thank-you message. The best way to master the art of crafting a good thank-you message is by looking at some examples.
Try to understand what type of approach is most effective. Finally, keep in mind the common mistakes that companies make when writing a year end thank you message for their staff.
Example A
Dear William,
Your excitement and energy matter to us. You always come up with new ideas that help us overcome critical problems. Your enthusiasm for the project has been integral to the team. It has inspired unparalleled performance and dedication. Your innovative ideas act as a solution to the hindrances faced by the company. Thank you for giving us the opportunity to change the world.
We look forward to your continuous support.
Sincerely,
Bryan, CEO
Example B
Dear Willow,
It is my pleasure to thank you for meeting and exceeding the annual sales target. Your consistent performance and dedication to the task have helped the company grow and expand to other industries. We are extremely proud to have you on our team, and we recognize the hard work you did to deliver these results.
We hope you continue to grace us with your outstanding work ethic and energetic presence. You are a valued member of the company.
Sincerely,
Sabrina, Founder
Example C
Dear John,
I'd like to take this time to express my gratitude to you. You've been with us from the start, and you've helped create the industry giant we all know and love. Thank you so much for an amazing year. We hope you continue to treat this company as your home, and its staff, your family.
Working with you has always been a great pleasure, and I am happy to have been able to land major clients with you. If you need anything at all, please let me know. You've done us all a big service, and it's only right that we reciprocate.
Sincerely,
Raquel, CEO, and Co-Founder
Example D
Dear Johann,
Today, I want to say thank you for providing us with quality content. Your work has made it possible to build a massive customer base and a wide reach. Thank you for providing our users with a genuine experience that allows them to learn more about our technology.
Your strong performance has opened the way for new opportunities and relationships. In light of this, we want to express our trust and appreciation by offering you a [nice new job].
We are sure you're going to enjoy working at the new place. It's not going to be easy, but we have complete confidence in your ability. If there's anything we can do to make sure you succeed, please let us know. We're not only key team members. We are now a family.
Kind regards,
Ivan, CEO
The Bottom Line
A year-end employee thank-you message is a thoughtful way to express gratitude for a job well done. The perfect thank-you message should have a professional tone, and it must include specific information related to the help offered by the recipient.
Explore All
Thank You Email Articles