A press release typically announces an organization or individual's significant event or development to the media. It is written in a specific format and follows a set of guidelines to ensure that it is clear, concise, and easy to understand. The AP style press release examples in this article will guide you in writing an exceptional press release.
This guide covers key elements of an AP-style press release and provides examples to help you write a professional press release.
What Is an AP Style Press Release?
An AP-style press release is a written announcement about a milestone or product launch that follows the Associated Press (AP) style guidelines. AP style is a widely accepted standard for journalism and news writing, and it sets out specific rules for grammar, punctuation, and formatting.
AP-style press releases are typically used to announce a significant event or development, such as a product launch, new hire, partnership, or acquisition. It is written clearly, and concisely and provides the media with accurate and relevant information. Before we see some AP style press release examples, let's find out why the AP style is essential.
Why Is It Important to Follow AP Style in a Press Release?
Following AP style in a press release is vital for several reasons:
Contributes to ensuring that your press release is professional and credible.
Ensures that your press release is consistent with other media items.
By following AP style guidelines, you can help ensure that your press release is effective and well-received by the media.
Key Elements of an AP Style Press Release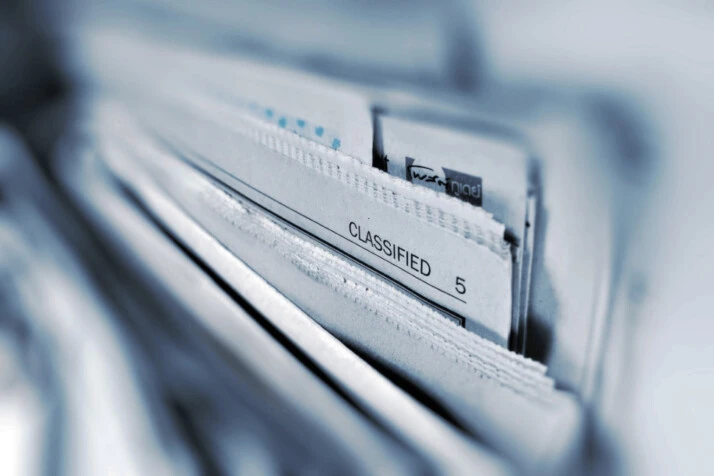 An AP style press release should include the following elements:
1. Headline
The headline should be short, catchy, and informative and accurately reflect the press release's content. Write the headline in bold type text and follow it with a dateline.
2. Dateline
The dateline should include the city and state (or country) where the press release is being issued and the date it was issued.
3. Lead Paragraph
The lead paragraph is the press release's first paragraph and should summarize key points. It should answer the "who, what, when, where, and why" questions and be written in the present tense.
4. Body
The body of the press release should provide more detailed information about the event or development being announced. The release should be written in the third person and organized into paragraphs with clear topic sentences.
5. Boilerplate
The boilerplate is a standard paragraph appearing at the press release's end. Provide background information about your organization or product. You may include the mission and purpose of the organization, as well as any relevant details about its products or services.
6. Contact Information
The press release should include the contact information of the person or department responsible for fielding media inquiries. This should include the name, title, phone number, and email address of the point of contact.
Steps to Writing A Press Release AP style
Here are the steps for writing a press release using Associated Press (AP) style:
Determine the purpose of the press release
Before you start writing, you must understand what you want to achieve with the press release. Do you want to announce a new product or service, promote an event, or share some news about your company or organization?
Clearly identifying the press release's purpose will help you focus your writing and ensure that you include all relevant information.
1. Choose a catchy headline.
A headline is the first thing readers will see, so it's important to make it eye-catching and informative. Keep it concise, and use action words to grab the reader's attention.
2. Write a strong opening paragraph.
The opening paragraph should summarize the main points of the press release clearly and concisely. It should include the story's who, what, when, where, and why.
3. Provide background information
In the next few paragraphs, provide more information and context about the press release topic. This can include details about your company or organization, the product or service being promoted, or the event being announced.
4. Include quotes
Including quotes from relevant sources can help add credibility and personality to your press release. Choose quotes that are informative and add value to the story.
5. Provide contact information
At the end of the press release, provide your contact information. This may include your name, title, company or organization name, phone number, and email address. You should also include the date and location of the event or announcement.
6. Edit and proofread
Before sending your press release, carefully edit and proofread it for spelling, grammar, and factual errors. A well-written press release is likely to be picked up by the media.
Tips for Writing an Effective AP Style Press Release
The tips below will help you write an effective AP-style press release:
Keep it to the point and short: A press release must be concise and include only the most important information. Try to keep it to one or two pages.
Use Active Voice: Use active voice when writing your press release.
Use quotes sparingly: Including quotes can add credibility and personality to your press release. However, use them sparingly and only if they add value.
Use proper formatting: Use headings, bullet points, and subheadings to break up text and make it easier to read.
Check for errors: Before sending out your press release, proofread it for spelling, grammar, and punctuation errors.
Include a call to action: Encourage readers to take action. Whether it be visiting your website, following you on social media, or contacting you for more information.
Common Mistakes to Avoid when Writing A Press Release
Not adhering to the basic AP style structure of headline, summary, body text, and boilerplate.
Writing too long or uninteresting headlines.
Overstating or exaggerating claims in the headline.
Including any personal opinion in the press release.
Using clichés, jargon, or colloquial language inappropriate for the target audience.
Not including quotes from key individuals in the organization or related parties.
Skipping essential details such as dates, locations, etc.
Not proofreading the press release before submission.
Not optimizing keywords and phrases used throughout the release.
AP Style Press Release Examples
Example 1
Headline: XYZ Company Launches New Product Line
Dateline: NEW YORK, NY – January 1, 2023
Lead paragraph: XYZ Company, a leading provider of consumer goods, is excited to announce the launch of its new product line. It includes innovative and high-quality products that appeal to consumers looking for stylish and functional home products.
Body: The new product line includes various products, including kitchen appliances, home decor, and outdoor furniture. Each product has been carefully designed and crafted to meet the needs and preferences of modern consumers.
"We are overjoyed to be introducing this new product line," said John Smith, CEO of XYZ Company. Our products will appeal to many consumers, and we expect them to be successful."
Boilerplate: XYZ Company was founded in 2010 to provide high-quality, stylish, and functional products to consumers. The company now stands out as a top supplier of consumer goods and is known for its commitment to innovation and customer satisfaction.
Contact information: For more information or to request a product sample, please get in touch with Jane Doe at jane.doe@xyzcompany.com or 555-555-5555.
Example 2
FOR IMMEDIATE RELEASE
Contact: John Smith Phone: 555-555-1212 Email: john.smith@company.com
A new product launch is set for next month
(Company name) is overjoyed to announce the launch of our latest product, the (product name). This innovative new product is designed to revolutionize the way people (use/experience) (product category).
We are thrilled to bring this product to market, knowing it will significantly impact the industry," said the CEO/Founder.
The (product name) will be available online and in select retail stores starting (date). Follow (company) on social media and subscribe to our email newsletter to learn more.
Conclusion
An AP-style press release is a formally written statement issued to the media to announce a significant event or development. Use the AP style guidelines to write an effective press release that attracts the media and promotes your organization.
AP style press release examples like the one provided above can be helpful references as you work on drafting your press release. With practice and attention to detail, you can create a press release that effectively communicates your message to the media and the public.
Explore All
Write Press Release Articles