A press release is a fundamental marketing tool that promotes anything newsworthy. It's a common approach used in mass media and social media. Understanding how it can boost interest is key to harnessing its potential. Writing a book press release can sometimes feel daunting. We're here to tell you it doesn't have to be that way.
This article includes some key tips and techniques you can use to craft an effective book press release.
What is a Book Press Release?
Book press releases are promotional tools authors use to spread awareness of their book and create excitement among potential readers. It is a marketing tactic that builds interest in books before release. You can think of book press releases as movie trailers meant to generate hype.
Typically, the press release should include the following:
A summary of the book.
Author biography.
Contact information for the publisher or author.
Review snippets.
Endorsements from well-known figures.
Book press releases are important in building excitement about upcoming works and generating buzz before their launch date. They are similar to product launch press releases in that they create buying pressure for a book.
Related: The Psychology Behind Press Releases
Yes is the short answer, if you're wondering whether press releases affect sales. The power of mass media is undeniable, and it can draw the public's attention to specific offerings.
The art of drawing public interest stems from the development of cognitive biases. For example, when a well-known journalist speaks highly of a product, consumers are likelier to buy it. This principle is the core foundation of influencer marketing.
Items that generate buzz are likely to attract buyers just for curiosity. Anything that trends is likely to enjoy increased revenue. Even bad products enjoy increased attention when they go trending. The same phenomenon applies to books.
Simply put, there's a positive cognitive bias associated with popular trends.
If everyone's trying it out, it must be good!
How Does a Book Press Release Affect Sales?
A well-crafted book press release can greatly impact by providing clear and concise information about the book. In addition, it is an effective tool for spreading awareness of the book in forums.
This not only improves public interest. It also influences trends by drawing attention from mass media outlets such as radio, TV, newspapers, magazines, and websites.
The press release must evoke curiosity and excitement that compels the audience to purchase the book. Such a strategy paints an impressionable piece that stands out amongst others. The greater the trend, the greater the initial sales.
Tips for Writing a Book Press Release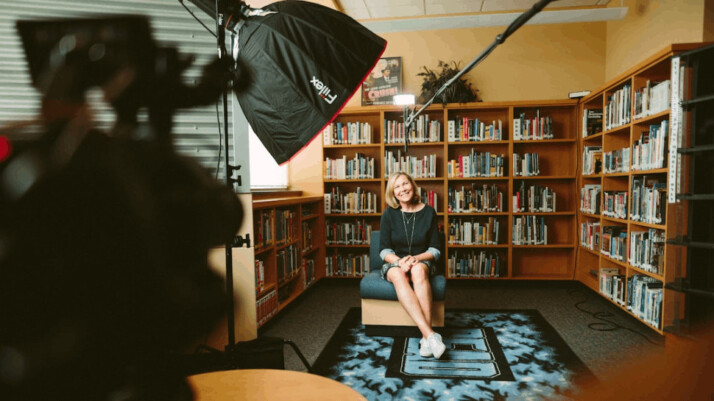 Highlight the Book's Unique Selling Point
A press release should focus on what makes your book unique and different from other books in the same genre or subject area. Mention how it can benefit the audience, and include any awards, special reviews, and interesting facts that set it apart.
Use Interesting, Engaging Language
Aim to write with emotion to capture readers' attention and keep them engaged. Use colloquial language and a varied sentence structure for added effect. Don't be afraid to incorporate uncommon words, as this will demonstrate the writer's personal experience and expertise.
Include an Interesting Story Behind the Book
People love stories, especially if they are related to the topic at hand. Include an anecdote or two about the author's experiences while writing the book. Things like research findings, major challenges faced, and interesting events give readers insight into the passion behind the book. This helps to draw readers in and gives them insight into the creative process behind the work.
Include a Quote From the Author
Quotes allow the reader to gain further insight into the book's content, themes, and ideas. Choose quotes that encapsulate the book's main message and illustrate why it is worth reading.
Create a Clear Call to Action
After sharing all relevant information, ensure there is a call to action at the end of the press release. Direct readers to where they can purchase the book. Make sure your call to action is clear, concise, and visible.
Sample Book Press Release
The long-awaited book launch of [Title] is finally here! Written over a year, this cover art piece has already been successful in the industry. The hard work and dedication that went into this project were immediately recognized by fans and critics alike.
This labor of love isn't just some big mean feat but a look into something much bigger. Not only did it take countless hours to write, but it also received immense recognition from some of the best blogs in the world. This type of success doesn't come easy, and as an author, I'm beyond thrilled to be able to share this experience with my fans!
I invite everyone to join me for the official launch event on [date], where we will discuss the book. There will be an open Q&A session, live readings, and more! Plus, those attending will receive special giveaways – don't miss out on the chance to get your hands on them. If you can't make it, no worries! A link will be provided so that you can still enjoy the festivities.
I am so excited to start sharing what I've made with the world, and I can't wait to hear your thoughts! You can find all images related to the launch and other information on our brand website or follow us on social media. Be sure to check back frequently, as there may be new updates!
In Summary
People are inherently drawn to trends that enjoy a lot of attention from the press and journalists. Therefore, press releases are a key component of any successful service launch and help establish publicity online and in mass media. Writing a book press release is not easy, but it sure isn't too challenging either.
Just remember to include key information and to follow a set format. Focus on what's on offer, and learn to tailor your content to match your target audience. A press release is both a content medium as it is a marketing strategy. Use it well to gain a head start in your market.
Explore All
Write Press Release Articles