Are you looking to launch your fashion brand? Or your next clothing line? Then you need all the attention your brand can get because your product won't market itself. For your publicity, consider issuing a press release to draw the attention of media houses and customers to your brand. If you don't know how to write one, the example of a fashion press release below will guide you.
Press releases are one of the most valuable tools for announcing a new product, and communicating newsworthy information. As a fashion entrepreneur, this tool can give your brand wider coverage and get the word out about your business. This article discusses everything you need to know about writing an exceptional fashion press statement. It also includes brilliant example of a fashion press release to inspire you.
What is a Press Release?
A press release is a written or recorded article that is directed at members of the news media. Its main purpose is to make an announcement. Companies, organizations, and governments typically issue press releases to announce new products, services, events, or policies.
Press releases are more like promotional materials used to convey news of key value. They can also be used to promote a brand or product to the targeted audience.
What Is A Fashion Press Release?
A fashion press release is a written statement issued to the media to announce or promote a fashion-related event, product, or service.
Fashion brands, designers, and retailers use it to communicate information about new collections, fashion shows, store openings, partnerships, collaborations, and other newsworthy events.
The primary purpose is to generate coverage and interest in particular fashion news. Read on to see a brilliant example of a fashion press release!
Why is a Fashion Press Release Important?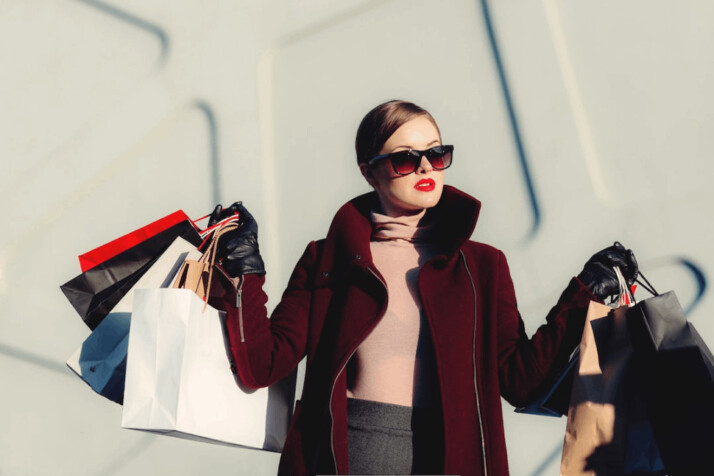 A press release is important for promoting a fashion brand and getting the word out about your products and events. By creating and distributing a press release, you can reach a wider audience and generate interest in your brand.
Here are a few key reasons why a press release is vital for your fashion brand:
1. Publicity
A press release will help your fashion brand reach a large audience through journalists and media outlets. This will increase your brand coverage and increase awareness.
2. Credibility
By issuing a press release, you can establish your brand as a credible source of information and a serious player in the fashion industry. This can help you attract new customers and build trust with your audience.
3. Higher Search Engine Rankings
By providing high-quality, relevant content, your fashion press release can rank highly on search engines. This can help drive traffic to your website and improve your online visibility.
4. Promotions
Press releases can be used to promote your brand on social media platforms. This can help you reach a larger audience and increase engagement with your brand.
5. Marketing
Press releases can be a powerful marketing tool, helping you to showcase your brand and its products to a wider audience. You can attract new customers and drive sales by including critical information about your brand and its offerings.
Key Components of a Fashion Press Release
To be effective, a fashion press release should include the following key components:
A catchy and attention-grabbing headline.
A brief overview of the main points.
The main content of the press release.
Quotes from a relevant industry expert or spokesperson.
A review from a customer if necessary.
High-quality images of the product or event being promoted.
Contact information of the fashion brand.
Boilerplate (brief description of the Company or organization being promoted).
Any other necessary disclaimers or legal information.
How to Write a Fashion Press Release
Identify the purpose of the press statement. What are you trying to communicate to the media and your audience? Make sure your purpose is clear and direct.
Use a strong, attention-grabbing headline that accurately reflects the content of your press statement.
Start with an introduction that grabs the reader's attention and provide context for the rest of the press statement.
Provide relevant information about the fashion brand or event, including details about new collections, partnerships, or other newsworthy items. Include any relevant quotes or statements from key figures within the brand.
Use quotes sparingly, ensure they are relevant, and add value to the press statement.
End with a call to action. This may include inviting the media to attend a fashion show or encouraging readers to visit the brand's website for more information.
Always proofread the press statement carefully before sending it out.
Include contact information for the brand or event, including the name and contact details of a designated spokesperson.
Example of a Fashion Press Release
Example 1:
Pamela Couture Press Statement
Fashion freaks are in for a treat as the renowned fashion house – Pamela Couture announces its new collection of high-end couture apparel.
A delectable mixture of luxurious materials, and inventive silhouettes bring this range of garments to life, offering an opulent oasis away from everyday mundanity. Those looking to make a statement with their style will relish in these pieces, which are meticulously crafted to exude elegance and refinement.
Eschewing trends for timelessness, each item has been devised to harmonize with your look, no matter what the occasion. Offering only the highest caliber of quality assurance, this beautiful collection promises to elevate any ensemble while injecting poise and grace into every outfit.
Pamela Couture's latest creation allows you to effortlessly transition between the boardroom and bar without compromising on panache or sartorial flair. Be sure to take advantage of our unparalleled selection of sui generis items today!
Fashion is an ever-evolving industry that provides both creativity and opportunity. It can be difficult to keep up with the trends. But one thing remains constant – the need for quality fashion pieces that stay true to your style. As an experienced fashionista, I know how important it is to find those special items that make a look truly unique.
[INSERT CONTACT INFORMATION]
Example 2
I'm delighted to announce [INSERT FASHION EVENT], a new collection of apparel and accessories that provide comfort, sophistication, and versatility. From timeless silhouettes and vibrant prints to unexpected details and fine fabrics, this line offers something for every discerning taste. Whether you prefer classic or contemporary looks, these pieces will prepare you for any occasion.
Avant-garde yet wearable, this collection features garments inspired by traditional tailoring techniques but adapted for the modern age. With a focus on sustainability and superior craftsmanship, each piece exudes a sense of confident chicness. In addition, the stylishly designed accessories are perfect for your look.
[FASHION EVENT] gives fashionistas everywhere access to luxurious designs without sacrificing aesthetics. Join me in celebrating this innovative line as we embrace our styles!
[INSERT CONTACT INFORMATION]
Example 3
[Company Name]
Fashion Press Release
Headline: Newest fashion line, you might want to check this out
[Company] is excited to announce their newest fashion line, [Collection Name], perfect for the trendsetting customer looking to stand out from the crowd. Drawing on the latest trends in both traditional and modern styles, the collection offers an eclectic mix of silhouettes and textures. These will leave you feeling confident and unique.
Fashionistas everywhere can appreciate the fine craftsmanship found within each piece. Every garment exudes quality and sophistication by utilizing various materials such as linen, velvet, wool, and silk. The collection also features intricate detailing such as ruffles, beading, embroidery, and sequins – all designed to make a statement. Whether dressing up for a special event or just stepping out for brunch with friends, there's something for everyone here.
This comprehensive range of designs offers men and women a versatile wardrobe option that allows them to express themselves through their clothing. With pieces ranging from flirty miniskirts to luxurious leather jackets, there are plenty of options to choose from. [Company] understands how important it is to feel comfortable and stylish in your skin, which is why they've crafted timeless pieces with lasting appeal.
Tired of being a slave to the ever-changing whims of high fashion? This year, take control and permit yourself to try something different. Choose from [Company]'s new collection today and let your true style shine!
[INSERT CONTACT INFORMATION]
Example 4
Fashion, Press Release
Headline: Fashion Forward – The Latest Trends in Style and Design
It's no secret that fashion is ever-evolving – from cutting-edge designs to new trends setting the tone for what's fashionable today. This season, from high street to luxury couture, has seen a fresh wave of looks turning heads around the world. Whether you're after an on-trend ensemble or looking to revamp your wardrobe, there are plenty of stylish options to choose from!
Here at [Company Name], we take pride in staying ahead of the curve in fashion. We've sourced the latest pieces from renowned designers, crafted luxurious fabrics into fabulous collections, and created unique styles tailored to every taste. With our finger firmly on the pulse of style, we strive to provide customers with the best of everything in fashion.
Our Spring/Summer 2021. The collection celebrates innovation in design and delivers effortless elegance through vibrant hues and bold silhouettes. We pay homage to classic elements this season while giving them a modern twist. Expect statement pieces adorned with intricate details, flowing hemlines, and dramatic necklines made for effortless sophistication. Whatever your preference, our collection is sure to put some pizzazz into your wardrobe!
Elevate any look with stunning accessories ranging from bold jewelry to eye-catching headwear. Add a touch of glamour to any outfit with bags and shoes designed to make an impression. Our accessory selection offers something for everyone – whatever your style may be.
At [Company Name], we're excited to share our vision for fashion-forward style and invite all fashion lovers to join us on our journey. Get ready to stand out and make a sartorial statement this season!
[INSERT CONTACT INFORMATION]
Wrapping Up
Press releases are intended to entice readers from potential customers, investors, and community members. They help announce your products and provide credibility about your company to the general public. Make sure to create a persuasive press release that offers relevant information to enhance reader engagement.
For any critical information about your brand, you want to pass across; a press release is one of the marketing tools you should use. Use the tips and example of a fashion press release in this guide to craft the perfect press release.
Explore All
Write Press Release Articles