As a business owner or marketing expert, it's essential to have a clear and effective way to communicate new developments to the public. A new brand press release sample is valuable for introducing a new business or product to the public. A press release serves as a way to inform the media and potential customers about the launch of a new brand and its offerings.
Writing a press release about your new brand requires careful planning and consideration. It's essential to communicate the unique value and benefits of the brand, as well as any relevant details about the launch.
This guide discusses the critical elements of a good press release and tips for crafting the perfect one. Using the tips and new brand press release sample, you will effectively get your message across and generate buzz for your brand.
What is a Press Release for a New Brand?
A press release is a formal statement to the media announcing something newsworthy. This could be the launch of a new product, an event, a milestone, or, in this case, a new brand.
Brands often release press releases featuring their history, service offering, product features, benefits, and relevant information about their target audience. Press releases can be an effective way for new brands to generate buzz and get their Name out to potential customers.
The press release for a new brand is a written statement issued to the media announcing the launch of a new brand. Such press release should be well-written, informative, and attention-grabbing. It should also be structured to make it easy for journalists and other readers to understand and use the information.
Why is a press release important?
Press releases serve several purposes, including:
Media coverage: By issuing a press release, you can broaden your reach via newspapers, magazines, television, radio stations, and online news outlets.
Establishing credibility: Press releases are often written in a formal, third-person style, which can help establish credibility and professionalism for your brand.
Publishing important information: Press releases allow you to communicate information about your brand, product, or service in a concise manner.
Standard Format for a Press Release
Below is the standard format for a press release:
Press release headline. This is the most memorable part of a press release. Use "hot" words to get attention.
Specific product or service description. Use this information to tell the reader what you offer and why it is essential.
Reason for the offering. Give the reader reason to believe that the product or service is valuable.
Claim made. Do not exaggerate. Be sure to back up the claim with facts.
Additional claims. Highlight other benefits of your product or service.
Contact information. Include your contact information at the end of the press release.
Press Release Writing Tips
Start with action. Ask a question or explain why your product or service is essential.
Include relevant visual. Use a visual that reinforces the headline.
Keep it simple. Readers have a short attention span, so keep it simple and short.
Proofread. Review what you've written, and correct any grammatical or spelling errors.
Writing A Press Release for A New Brand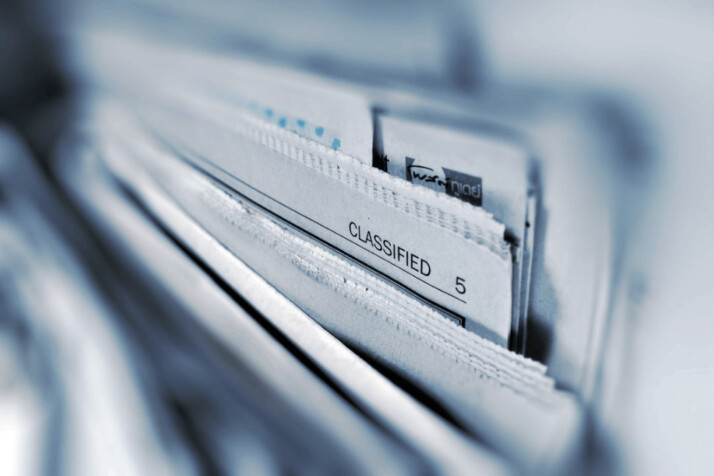 1. Use a catchy headline.
Ensure the headline grabs people's attention when they see your press release. Make it short, punchy, and to the point. Avoid using overly technical words or jargon. Focus on conveying the essential information about your new brand clearly and concisely.
2. Include a subheading
The subheading is an optional but valuable addition to your press release. Subheadings give context and detail about your brand and help set the tone for the rest of the content. Keep it brief and informative.
3. Write a summary of your new brand.
Your first paragraph's press release should summarize your new brand. Include the Name and description of the brand, what it offers, and how it stands out from the competition.
4. Information about the company
In the second paragraph of your press release, provide some basic information about the company. This could include the Name of the company, its location, and its size (if relevant). You should also include a quote from the company's founder or CEO or provide some background on the company's history or mission.
5. A quote from a spokesperson
Including a quote from a spokesperson in your press release can add credibility and personality to your content. A quote that speaks to the value or purpose of your new brand can make your press release memorable to the reader.
6. Additional information and details
Depending on the nature of your new brand, include additional information and details in your press release. This could include information about the products or services offered, pricing, availability, and special promotions or offers. Make sure to organize this information in a logical and easy-to-follow manner.
7. Contact information
After your press release, provide the contact information of the person or department responsible for handling media inquiries. This could include a phone number, email address, or social media handle.
Best Practices for Writing a Press Release for a New Brand
1. Keep it concise
Press releases should be concise and to the point. Aim for a length of around 500-700 words, and focus on providing the most important information in a clear and easy-to-understand manner.
2. Use active voice
Use active voice in your press release to make it more engaging and actionable. For example, instead of saying, "the product was launched by the company," say, "the company launched the product."
3. Use quotes sparingly
While quotes can be a useful addition to your press release, it's important not to overdo it. Consider one or two well-chosen quotes that add value to your content rather than multiple quotes that may not be relevant or needed.
4. Include images and multimedia
Including images and multimedia (such as videos or podcasts) in your press release can make it more engaging and visually appealing. Choose high-quality, relevant media that adds value to your content.
5. Check for errors
Before sending out your press release, be sure to double-check for errors. Check the spelling, grammar, and sentence structure. Proofread and ensure that everything is accurate and well-written, with no errors. This will help maintain your brand's credibility.
6. Distribute your press release effectively.
Once your press release is complete, the next step is to distribute it to the appropriate media outlets. This could include local, national, and industry-specific media, online platforms, and social media.
Research and target outlets that are most relevant to your new brand. Working with a public relations firm will ensure that your press release is distributed to the intended audience.
New Brand Press Release Sample
Headline: "XYZ Company Launches New Online Marketplace for Sustainable Fashion"
Subheading: "Eco-conscious consumers can shop a wide selection of ethically-produced clothing and accessories from leading brands."
Summary:
XYZ Company is excited to announce the launch of its new online marketplace for sustainable fashion. The platform features a curated selection of ethically-produced clothing and accessories from leading brands, all committed to environmentally friendly and socially-responsible practices.
Information about the company:
XYZ Company is a socially-conscious e-commerce platform based in New York City. Founded in 2020 by CEO John Smith, the company's mission is to make sustainable fashion more accessible and affordable for consumers.
Quote from a spokesperson:
"At XYZ Company, we believe that fashion should be stylish, affordable, and sustainable," says John Smith, CEO of XYZ Company. "Our new online marketplace makes it easy for eco-conscious consumers to shop for high-quality, ethically-produced clothing and accessories from a wide range of brands."
Additional information and details:
The XYZ Company marketplace features clothing, accessories, home goods, and gifts for women, men, and children. The platform also features a blog with sustainable fashion tips and insights and a rewards program for loyal customers.
Contact information:
Please contact [Name] for more information or to set up an interview at [Email] or [Phone].
Mistakes to Avoid in a New Brand Press Release
Avoid the following mistakes when writing a press release for a new brand.
Overly promotional language.
Technical phrases or jargon that your audience might not understand.
Lengthy paragraphs or dense blocks of text.
Misleading or false information.
Poor formatting that makes the press release challenging to read.
Incomplete information.
Lack of proofreading, resulting in spelling and grammar errors.
Distribution of a press release for a new brand
Once you have crafted your press release, it's important to distribute it effectively to reach your target audience. Here are some tips for distributing your press release:
1. Determine the target audience
Find the media outlets and journalists most likely interested in your new brand and influence your target audience.
2. Select appropriate media outlets
Based on your target audience, choose media outlets that align with your brand and have a track record of covering similar stories.
3. Use a press release distribution service.
Press release distribution services offer a wide range of media outlets and online platforms to distribute your press release. These services can be beneficial if you launch a new brand unfamiliar with the media landscape.
Conclusion
A press release for a new brand is a powerful tool for announcing and promoting your new business to the public. Press releases include elements necessary to share your unique brand with the media and public. Follow the tips in this blog and the new brand press release sample to create an exceptional press release.
Remember to avoid common mistakes such as overly promotional language and poor formatting. Ensure you proofread your press release carefully before sending it out.
A well-written and effective press release can create buzz and interest in your brand and set the scene for future success. Use 'Hey INK' to craft a new brand press release sample in minutes!
Explore All
Write Press Release Articles