Press releases are used to promote businesses, announce new products, or share important news with the media. But crafting a successful press release can be challenging. With the tips in this guide, you'll be able to write an effective press release.
In this article, you'll learn how to write an effective press release that will get the attention of media houses. Whether you're a small business owner, PR professional, or marketing expert, you'll find this article valuable.
What Is a Press Release?
A press release is a written or recorded communication issued to the media to announce something newsworthy.
Businesses, organizations, and individuals often use press releases to announce new products or services, share information, or promote events or initiatives.
Types of Press Releases
You can effectively communicate your news and updates to the media and the public using press releases. Several types of press releases can be used for various purposes. Some of them include the following:
News releases. These are used to announce important news or updates about a company, such as new products or services, major milestones, or significant events.
Event releases: These are used to announce events, such as conferences, trade shows, or product launches.
Product releases: These are used to announce new products or product updates and typically include information about features, benefits, and pricing.
Executive releases are used to announce leadership or executive appointment changes. They typically include information about the executive's background and experience.
Partnership releases: These are generally used to announce collaborations or partnerships with other businesses or organizations. They usually include information about the partnership and how it will benefit both parties.
Releases of awards and recognition: These press releases are a way to announce awards or recognition you have received from your company or employees.
How to Write An Effective Press Release: Key Components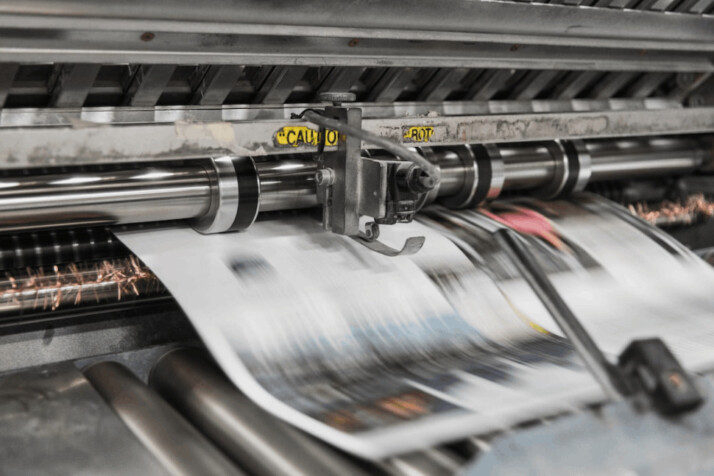 The following are the components of an effective Press release.
1. Headline
The headline is the first thing readers will see and is crucial for grabbing their attention. It should be clear and concise and accurately reflect your press release's content.
2. Subheading
The subheading is a secondary headline that provides additional context and information for your main headline. It can be used to highlight key points or to give more details about your press release.
3. Dateline
The dateline is the press release date and is typically placed at the beginning of the release. It helps to establish the timeliness and relevance of your news.
4. Introduction
The press release introduction should provide an overview of the main points of your release. It should answer the questions about whom, what, when, where, and why. It should be informative and engaging and provide a clear reason for readers to continue reading.
5. Body
A press release's body should include the main details and information about the news or announcement. This can include details about the product or service being announced, quotes from relevant sources or individuals, and other relevant information. The body should be concise and focus on the essential information.
6. Boilerplate
The boilerplate summarizes your company's mission, products or services, and contact information. Journalists and other media outlets can use it to learn more about your business.
7. Media Contact
The media contact is the name, title, and contact information of the person responsible for answering media inquiries about your press release. It should be included at the end of your release and easy to find.
8. Additional information
Include relevant information in your press release, such as images or videos, clearly labeled and placed at the end.
9. Disclaimer
Place any legal or disclaimer language at the end of the press release, where it is visible.
10. End notation
The end notation is the symbol or phrase that indicates the end of your press release. It can be a series of characters, such as "###" or "-30-", or a word, such as "End" or "End of Release." It helps readers know when you are done and marks the end of your press release.
10 Tips for Crafting A Compelling Press Release
1. Keep it concise
A press release should be brief and direct, typically one or two pages long.
2. Use a catchy headline.
A compelling headline will arouse readers' interest and encourage them to read.
3. Use subheadings to break up the text.
Subheadings help to break up the text and make it easier to read. They can also be used to highlight key points.
4. Use quotes to add credibility.
Including quotes from relevant sources in your press release can add credibility and provide a human element to your news.
5. Use bullet points to make information easier to digest
Bullet points help to break up long blocks of text and make essential issues easier to see.
6. Include a clear call to action
A press release should have a clear purpose, and your call to action should reflect that. Your call to action should be compelling, whether you want readers to visit your website, attend an event, or learn more about your brand.
7. Use active language
Use active language and verbs to make your press release more engaging and dynamic.
8. Include relevant images and multimedia
Including images or multimedia in your press release can help to bring your story to life and make it more memorable.
9. Use proper formatting
To make your press release more readable and navigate, use headings, subheadings, and bullet points.
10. Edit and proofread
Make sure your press release is free of errors and typos by carefully editing and proofreading it before sending it out.
Best Practices for Distributing & Promoting Your Press Release
To maximize the reach and impact of your press release, ensure you follow these best practices for distribution and promotion.
1. Identify your target audience.
Understand who your press release is most relevant to.
2. Choose the right distribution channels.
Select distribution channels that align with your goals and are most likely to reach your target audience. Options include online press release distribution services, email lists, social media, and traditional media outlets.
3. Personalize your outreach
Reach out to journalists, influencers, and other potential partners so that they will share your press release with their audience.
Use platforms like Twitter, Facebook, and LinkedIn to share your press release and engage with potential partners and followers.
5. Use email marketing
If you have an email list of subscribers or followers, consider using email marketing to promote your press release.
6. Monitor and track your results
Use tools like Google Analytics or social media analytics to track the reach and engagement of your press release and make adjustments as needed.
Press Release Sample
[XYZ Company Announces Expanded Product Line]
[San Francisco, CA] – [March 1, 2022] – XYZ Company, a leading manufacturer of innovative products, announced today the expansion of its product line with the addition of three new products. The new products include the Super Widget, the Smart Gadget, and the Ultimate Magic widget.
"We are happy to let you know that our product lineup has been expanded," said John Smith, CEO of XYZ Company. "In their respective markets, the Super Widget, Smart Gadget, and Ultimate will provide our customers with even more innovative solutions to meet their needs."
The Super Widget is a next-generation widget with a sleek design and advanced features. It is perfect for both consumer and professional use.
"We are confident that these new products will be well-received by our customers and will drive growth for our company," said Smith.
For more information about XYZ Company and its expanded product line, visit www.xyzcompany.com or contact us at [contact information].
Final thoughts
A press release is used to promote a business, announce new products or services, or share important news with the media and the public. But crafting a successful press release can be challenging.
The pointers and recommendations in this guide will help you write compelling, informative press releases that will get results. Any small business owner, PR professional, or marketing expert can use these guidelines to write an effective press release that gets noticed.
Explore All
Write Press Release Articles