In this article, we provide an APA press release template and a step-by-step guide to writing a press release. The APA press release template is the standard in business communication.
What is an APA Press Release?
Public relations experts utilize press releases to announce a client, business, or event. Promoting your business or event through a press release is a tried and true method of getting the media's attention.
Press releases must follow the APA's style guide to appear professional and well-organized. APA press releases are brief, structured summaries of events, news items, and other relevant information delivered to media sources.
APA style gives journalists essential information about the topic being discussed quickly and accurately and encourages them to engage with your story.
How to Structure an APA Press Release
If you want your press release to have the most impact, make sure you write it in the correct format using the guideline below:
1. Enter Contact Details
If you want to be contacted, include your name, phone number, email address, and other details you'd like to share. Enter your contact information in the top left corner of the website.
2. State Date of Release
Where the information is for the public, put the date, in all caps, in the top right corner of the page. Many news announcements are for immediate release. Therefore, indicate that the information is "FOR IMMEDIATE RELEASE." Please specify when the material is to become public if there is a deadline for suppression.
3. Title Your Press Release
After putting your contact details and the date of release, give your press release a title. Similar to APA essays, press release headlines should be centered and written in all capital letters.
Type subtitles (if any) in capital letters on the line beneath the title. You can write other titles, such as novels, using the letter case style. It starts with a capital letter for the initial letter of each important word.
4. Main Body Draft
Draft the press release's body. Use only one space after the colon and leave justification for the body. Don't forget to put some white space between paragraphs. Lay forth the story's who, what, where, and when.
Use imagination in your presentation, but don't skimp on the details people care about. Avoid being so clever that your meaning is lost at the expense of specifics.
5. Conclusion
Place three # signs in the middle of the bottom of your press release's body to indicate the end of the body text.
6. Contact information
At the end of the press release, say a few words about whom the interested party can get in touch with for more details. Give your contact information, including your email and phone number. All of this text should be aligned to the left.
Note:
Use the third-person point of view while writing press releases. A one-page press release is a standard. Only the most vital and exciting details need to be shared.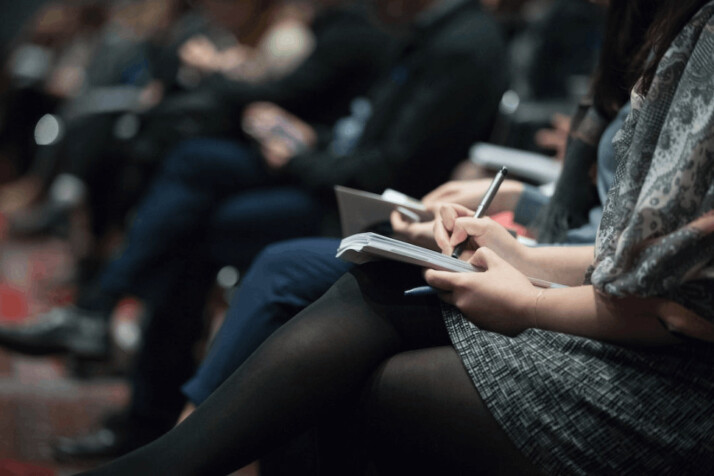 APA Press Release Template
Use this press release template to create professional pitches, speeches, and marketing materials.
FOR IMMEDIATE RELEASE
[Company] [Proudly] Announces New Initiative to Combat Climate Change
[City], [State] – [Date] – [Company] is pleased to announce the launch of their new initiative to help combat climate change. Drawing upon [their] years of expertise in renewable energy, they are committed to developing and promoting sustainable solutions. It will reduce greenhouse gas emissions and ensure future generations' economic prosperity.
To accomplish these goals, [Company] has invested heavily in researching and deploying innovative technologies that capture carbon from the atmosphere.
They have partnered with leading scientists and engineers to develop cost-effective ways to sequester carbon dioxide and provide long-term storage solutions for captured gases. In addition, they plan to invest in projects that promote green infrastructure and alternative sources of clean energy.
"We believe this is an exciting time for our Company as we work together to make a positive difference in combating climate change. By investing in research and development, we hope to further our mission of providing clean air, water, and energy to all individuals.
We understand the urgency of taking action now, and so we invite others to join us on this journey. Together, we can build a more equitable, prosperous world that works for everyone."
[Company] encourages members of the public who are passionate about the environment and interested in getting involved in this critical effort to visit their website or contact them directly at [phone] or [email] for more information.
Wrapping Up
The APA press release template is one of the most commonly used publishing templates. It can be necessary for releasing things like a white paper, policy, or a new study.
Explore All
Write Press Release Articles