Imagine that you have something fresh and significant to disclose; by drafting a press release, you can ensure that all relevant parties are informed.
A regular stream of fascinating news, such as a new product introduction or reorganization, can help a company stand out and garner journalist mindshare.
This guide offers guidelines for producing a buzz-worthy press release and an excellent sample to spark your creativity. So, what's a press release?
What is a Press Release?
A press release is an organization's formal statement (either written or recorded) to the news media and other interested parties. We always refer to the same thing, regardless of whether we call it a "press release," "press statement," "news release," or "media release."
The first paragraph should explain the "who," "what," "why," and "where," while the title should have action verbs. Furthermore, the press release must be written in plain English and include a quote.
The average length of a news release is one to two pages. A press release's ultimate goal is to provide news organizations with enough information to write their own stories about the company's announcement.
Remember that your stakeholders and customers will have access to your press releases because they are public documents. Thus, a press release should be both a marketing tool and a news source.
There is no hard and fast rule about what should go into a press release. However, some situations can help you narrow your focus and figure out what information will best get your message out there:
5 Great Guidelines for Writing a Press Release
Writing a press release to announce important company news can be beneficial to business development, but only if done correctly. The above press release is an example, and this section explains how to draft one just like it.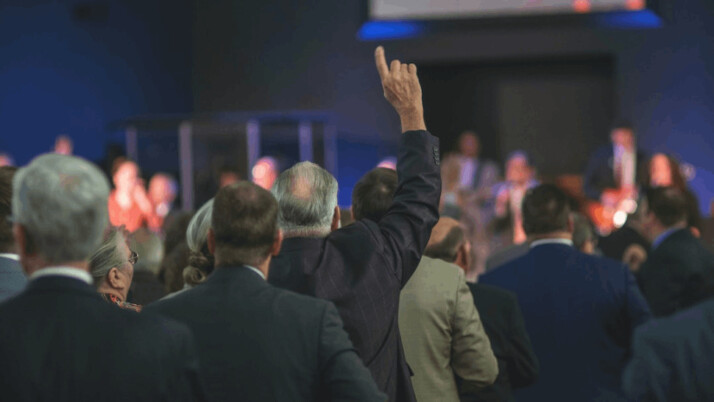 1. Create an Attention-Grabbing Headline
You've thought about your announcement and are ready to share it with your network and the people in your field.
The success of your press release relies on its headline, just as the success of your blog post relies on its title. Having only one line to work with can be scary, but taking the time to evaluate your words will result in a fascinating headline.
Make your headline more noticeable by:
Making use of verbs that imply motion
Being precise
Keeping it concise and brief
Try to keep things interesting. Remember that reporters are inundated with releases every day (sometimes hundreds), so take the time to craft a catchy headline.
However, consumers' social media feeds are overloaded with news articles. Consequently, you need a captivating headline to entice readers to read further.
2. Explain to the media why this is newsworthy
Give the readers of your press release a reason to be interested in what you have to say for it to be noteworthy.
Use the inverted pyramid formula when crafting your press release for maximum effect. Begin with the most crucial details and work to the less crucial ones.
Who, what, and where should all go in the first paragraph of your release, while the "why" should be discussed in the second.
Reporters don't have time to comb through irrelevant details and personal anecdotes. They need the hard material that will help them sell your article to an editor or higher-up.
3. Make an alluring quote
After establishing the setting, you can give your announcement some color by including a quotation that reporters can use to set the stage. It will give readers an idea of how your news will affect the industry, client base, and landscape.
The best quotes will come from high-ranking company officials, project managers, or individuals most affected by the news you're sharing.
Using authoritative and notable quotations will highlight the significance of your growth. Your quote can shape your announcement's narrative and central message.
Don't poll the whole workplace for feedback or feel obligated to cite all the people involved in the transaction. Instead, zero in on one or two key spokespeople and center the remarks around their perspective.
4. Give some helpful context for the topic at hand
Before reading this final paragraph, the reader should have all the information they need to understand your message fully.
Explaining how your business came up with the project or announcement in a new or intriguing way will enhance your tale. You could also consider the long-term effects of your statement.
Newsjacking is another effective strategy for enhancing a press release. A technique for making your press release more relevant to the needs of journalists and their readers.
5. Provide a Boilerplate synopsis of the "who" and "what"
Reporters often tweet about press releases and pitches that don't explain the company's efforts or the announcement's importance.
Put the link to your company's website up front and describe your business in simple, straightforward words.
If you credit a source, link to it and make sure every name in the release has a title.
A teammate reading the press release and relaying it to you can help you stay in check. If they need to remember the who, what, and why, they need to start over. Let's now see what a format press release sample look like!
Format Press Release Sample
This template is what you need. It is intended to help you with creating a press release piece for your website and digital media.
We're excited to announce a whole new fleet of cars coming your way in the next few weeks! Our team has worked diligently to create vehicles that embody both functionality and style.
We've considered our customers' needs and crafted each model with precision and expertise.
With unique features, luxe interior designs, and improved performance capabilities, these cars will impress everyone they pass by.
Plus, we've included some delightful surprises – as uncommon vocabulary sprinkled throughout their manuals – that will delight any car aficionado. Get ready for the most sophisticated rides around!
Conclusion
A press release is about announcing new or updated information. It includes information pertaining to the what, who, when, why, and how of a new development or project.
You must write in a clear, concise, and efficient manner if you want it to get noticed by the target public.
Explore All
Write Press Release Articles