You should know how to write boilerplate press release because it is a critical component of a press release. Though they are often overlooked, they are a necessary evil.
Boilers can be the catalyst that starts the momentum of your press release and make it easier to distribute. A press release is only complete once it concludes with a boilerplate that creatively demonstrates your company's greatness.
We'll discuss the information necessary to include in a boiler-press release and practical tips on how to design one.
What Is a Boilerplate Press Release?
The final paragraph of a press release is often called the "boilerplate," and it is typically crafted to reflect the announcement's subject.
The author, artist, or company being promoted are all possible candidates for this role. A generic "About Us" section will do when writing a press release. One paragraph is ideal for a boilerplate since it allows for clarity and emphasis.
Some public relations writers go on to another paragraph, but you should be able to finish it in the current one. It is recommended that the boilerplate be given the same level of attention as the lead paragraph of a news release. It should provide the necessary information while also being memorable.
The news is interesting, but people are more interested in the people behind the story. Familiarity with the role of boilerplate in a press release's success is crucial. With the template, you may give your readers a sneak peek into your company's mission, management style, and unique selling points.
What Exactly Does a Boilerplate Entail?
To make your press release stand out, you need to know what to include in the boilerplate to make it thorough. A good boilerplate should explain the following:
Origin of the company and how it came to be
The company's long-term goals (What your company plans to become)
Effects of leadership on the company's image and popularity
Numerical facts or figures that are very significant
Timelines of major events that marked progress along the way
What Makes You Special as a Seller a.k.a. USP (What makes your business different)
CTA
How to Write Boilerplate Press Release: 6 Key Tips
If you can persuade them to read a press release, leave them speechless at the conclusion. Here are solid tips for writing an effective boilerplate press release.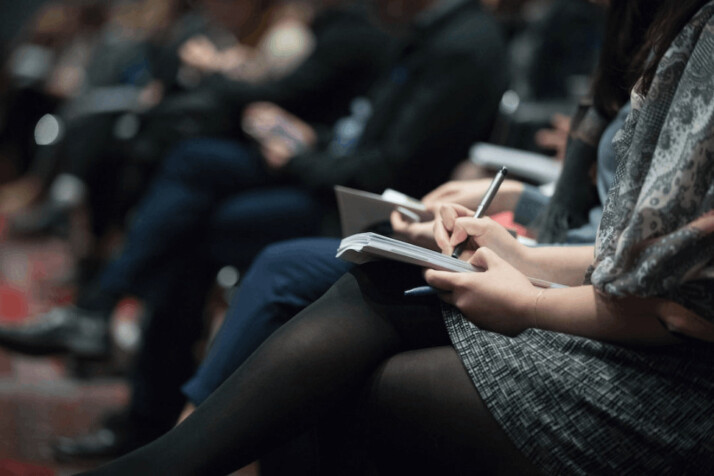 1. Establish a Routine
A business or brand should only need one universal template. It's just a standard clause. Seeing that this is the everyday language for all press releases, you must appreciate its significance before proceeding. Keeping this in mind will help you gather all the data you need to make a tremendous boilerplate.
2. Maintain a Balance Between Minimalism and Power
When communicating with your target audience and the journalists who will act as your gatekeeper, it is essential to utilize primary, familiar language. Since journalists read dozens of news releases daily, your company's brief paragraph must stand out.
3. Give Valuable Information
Statistics have been shown to be an effective persuasive tool. You might provide numerical data illustrating pivotal KPIs or company milestones. Using critical business figures that show facts of significance or provide insights into company statistics is acceptable.
4. Boilerplate CTA
Place a brief CTA in the boilerplate that links straight to the website or landing page. Use effective calls to action to increase your click-through rate and the number of people buying from you. The use of call-to-actions can attract more subscribers and possible buyers.
5. Use a Standard Template
Press releases should use the same boilerplate language. Once you've developed a winning formula, you should always use it. By doing so, you can ensure that your press releases contain only accurate information.
6. Try a Landing Page
Instead of your homepage, which visitors are likely familiar with, incorporate a page to answer queries and collect contact information.
Final Words
Knowing how to write boilerplate press release means clarity for your company. It's about being clear about what your company does and how to reach your customers in the most effective way possible.
Explore All
Write Press Release Articles