For rookie writers, writing press releases can be overwhelming as they have many angles to cover to deliver a good release. One of these aspects is the length. Knowing how long or short your press release should be in order to be effective and generate results is critical.
The question is, "what is the ideal length of a press release?" This article answers this question and more. Take a seat and grab a cup of coffee.
What Is the Length of a Press Release?
Press releases are a powerful tool in the arsenal of any professional who works in public relations or marketing.
Writing a press release that is effective and efficient can be daunting, especially when it comes to finding the right length. To be successful, your press release must include all the necessary information without being lengthy or short. But what is the ideal length for a press release?
Most industry professionals agree that an ideal length for a press release is between 400-500 words. This allows you to communicate your message in a clear and effective manner while still providing enough detail to generate interest from potential readers.
Anything shorter than this may not provide enough information to make an impression. Similarly, anything longer may bore readers or cause them to lose interest before they get to the end. Note that in some circumstances, you may go below or above this figure.
The length of your press release will also depend on how much detail you need to include when telling your story. For example, if you're writing about a new product launch or upcoming event, you'll include more detailed information like dates, locations, and times. You should take into account any images or graphics you plan to include.
How to Keep Your Press Release Short and Effective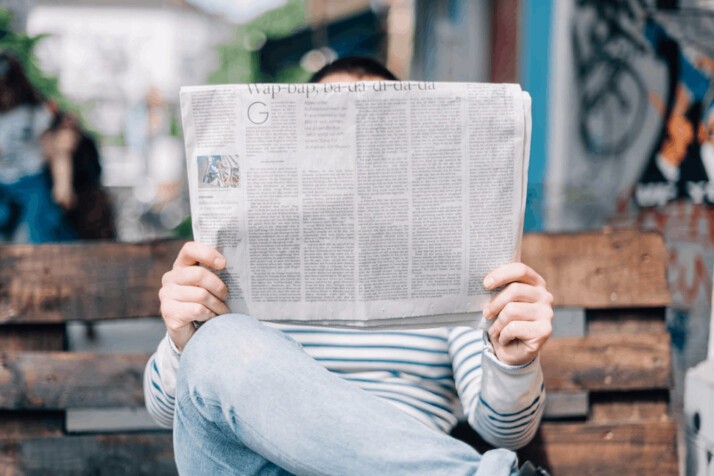 Focus on One Topic at a Time
A good way to ensure your press release stays within the optimal length range is by focusing on one specific topic at a time. If you have multiple points you want to convey, consider breaking up your press release into separate documents.
Doing this is better than cramming everything into one long article. This will help keep your press releases concise and engaging.
Adhere to the Format Specified
In addition to length, another factor to consider when creating a press release is the format. When submitting your press release for publication, most outlets require a certain style of formatting which usually includes subheadings, bullets, and other elements.
Make sure you familiarize yourself with the specific requirements for each outlet, so your press release doesn't get rejected due to improper formatting.
Proofread
Don't forget about the importance of proofreading! Before sending out your press release, double-check for grammar and spelling mistakes as well as typos. It doesn't only show professionalism, but it also helps ensure that your message is conveyed accurately and effectively.
Final Thoughts
The length of a press release depends on a couple of factors. You'll have to find a middle ground between telling too much of the story and telling too little. The best press release writers are those that can find this middle ground.
Explore All
Write Press Release Articles