A press release writing service gives businesses the professional skills and knowledge to craft effective, newsworthy press releases. Press releases are essential for companies to promote their products or services to capture the attention of media outlets and prospects.
Professional writers understand how to structure an engaging and informative press release that leads to increased public awareness of your company's offerings.
They have experience crafting compelling headlines, content, and quotes from knowledgeable sources to create effective messages that editors and journalists notice. Furthermore, experienced writers understand the importance of proper grammar, punctuation, style, tone, and formatting to ensure that your press release stands out.
The Significance of a Press Release Writing Service
A professional press release writer can significantly boost a marketing campaign for three primary reasons. Firstly, it ensures the message is crafted in an impactful manner that resonates with target audiences. This includes techniques like:
Using clear and concise language to convey the writer's personal experience and expertise
Utilizing factual examples to illustrate points, employing emotion-filled yet varied sentence structures, and
Including uncommon words where appropriate.
Secondly, it broadens visibility by distributing the release through reputable news outlets to reach wider audiences.
Finally, it enables more effective tracking of results via analytics tools to measure success metrics such as reach, impressions, conversions, and more. Investing in professional press release writing services will undoubtedly prove beneficial in achieving desired marketing objectives.
Factors in Choosing a Press Release Writing Service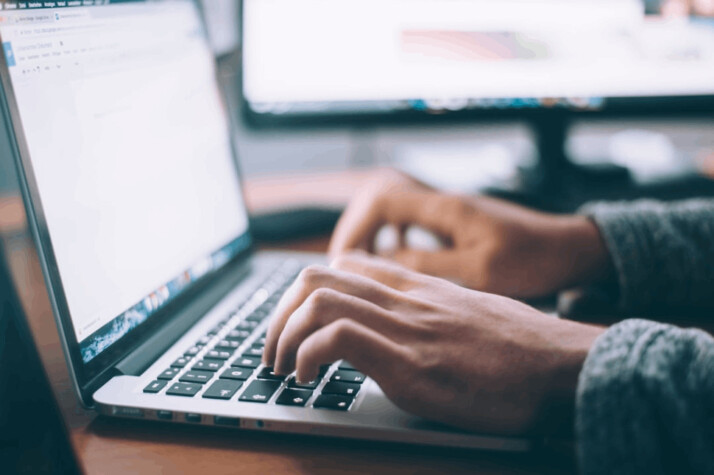 The internet is replete with a variety of choices, each claiming to be the best at what they do. Rather than nominate a few candidates, this article will teach you how to choose a press release writing service that best suits your needs. Here are the key factors to consider:
Experience
Look for a service that has experience writing press releases in the same industry or related field as you. Ensure that their portfolio contains examples of successful, professional, and engaging press releases.
Style
Evaluate if their style of writing matches your needs. Make sure they use clear and concise language, employ factual examples to support points, and can write with emotion. A well-written press release can drastically improve brand awareness and pave the road to cementing customer trust.
Quality Control
Find out how they ensure quality control when crafting press releases. Ask about the process they have in place to make sure the output meets expectations.
Revisions
Inquire about their revision policies and turnaround time before committing to a service. For example, how many rounds of revisions are included? Is there an additional fee for any changes after submission?
Cost
Carefully consider the price associated with each online press release writing service. Are there any discounts available for bulk orders or long-term commitments? What is the total cost for all revisions and any additional services (e.g., design, distribution)?
Bonus: Tips for Writing a Press Release
If you aren't sure about opting for a press release writing service yet, you might want to consider trying to write your press release. You don't have to be an expert to write a good press release. You can get by for now by applying these few tips as you write.
Start with an Interesting Headline
The headline of your press release should be attention-grabbing and create a sense of urgency so that readers will click on it. Use language that conveys emotion, such as powerful action words, to help pique interest.
Provide Supporting Details
It is important to provide supporting details in the body of your press release. Be sure to back up any claims made with facts or examples. If possible, include quotes from key people involved in order to add credibility.
Tell a Story
Utilize storytelling techniques to bring life to your press release and make it more engaging for the reader. Incorporate personal anecdotes and vivid descriptions to draw readers in.
Target Your Audience
Before you write your press release, consider who your target audience is. Make sure your language, topics, and stories are appropriate for this demographic.
Include a Call to Action
A clear call to action is the best way to close your press release. It provides readers with the steps to showcase their support. A call to action is among the most important parts of a press release because it secures a conversion. Your call to action must always match the purpose of your press release.
Proofread Your Work
Your press release doesn't have to be perfect, but it must be free from error before you publish it. Make sure to review your work and make the necessary corrections before you submit it. Considering the fact your press release is going to go through social media, it's best that you ensure your work is unassailable. Make sure your information is correct, and edit accordingly.
You can also consider writing a few fast drafts before choosing the version that's right for you.
In Summary
A press release is an important marketing medium that gets journalists to talk about your brand. There are many types of press releases, each with its function. Some press releases create public interest in a product or service before launch, while others draw attention to a brand or company.
You can write your own press releases, but you'd be better off working with a professional if you want the best press release possible. Take the time to understand the type of content you need. Choosing the right press release writing services can save you a lot of trouble over time.
Explore All
Write Press Release Articles