A press release is also a terrific tool for boosting your profile and publicizing events. Think of them as mini-advertisements that ensure your audience gets excited about whatever news or activity you're sharing.
Press releases offer immense branding power. You can use them to showcase your brand values and expertise to establish yourself as a leader in your field or industry.
This article delivers an excellent sample copy of press release and guidelines for writing an effective press release.
What is a Press Release?
A press release is an organization's official statement (either written or recorded) issued to the news media and beyond. A "press release," "press statement," "news release," or "media release" all refer to the same thing.
The first paragraph should explain the "who," "what," "why," and "where," while the headline should incorporate action verbs. Both a quote and quickly understood wording are essential for a news release.
Regarding length, press releases often range from one to two pages. In the end, firms issue press releases, hoping that media outlets would find the information helpful in writing their own stories about the topic.
Keep in mind that your press releases will reach the public, stakeholders, and consumers. It serves as a means to gain media attention and as promotional material.
There isn't a foolproof formula for what should go into a press release. However, there are some guidelines that can help you narrow your focus and figure out what information will best get your message out there.
Guidelines for Writing a Great Press Release
Companies can benefit from issuing press releases to announce significant developments, but only if they are well-written and distributed widely. Here is a detailed guide on how to compose your press release.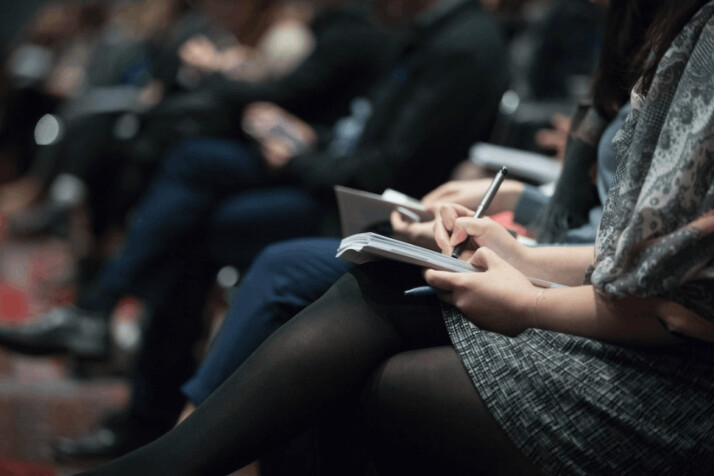 1. Start with a Catchy Title
Once you've decided what to say to your community, industry, and followers, it's time to put it into words.
Like a blog post, a well-written headline will improve your press release. With only one line, you may feel pressured, but taking the time to carefully evaluate your words will result in a captivating headline.
Keep things interesting: Create a catchy title because reporters receive several releases daily. Your headline needs to be captivating to attract their attention.
2. Make it newsworthy
Giving readers a stake in the outcome is essential if you want your press release to be taken seriously.
You can ensure this happens by employing the inverted pyramid formula in your press release. In order of importance, beginning with the most crucial details and working down to the less crucial ones.
You should include the who, what, and where in the first paragraph of your release and the "why" in the second.
Reporters don't have time to dig through intricacies and fluffy background material. They need the facts that will help them relate your narrative to someone else in a position of power.
Any new, vital information should not be introduced after these parts, as readers may have skipped them.
3. Give an intriguing quotation
After setting the background, give reporters a quote to put your announcement in context. Show readers how it will impact the industry, customer base, and landscape.
Use quotes from your company's leaders, project leads, or other key individuals who may be touched by the news.
Incorporating quotations from notable individuals and established authorities is a great way to highlight the significance of your progress. Your story and the importance of the announcement's main point should be molded around the quotation you select.
There's no need to canvass the entire office for feedback or feel forced to quote all twenty-five persons involved in the transaction. Select a vital spokesperson or two and center the remarks on their opinion.
4. Give Useful Contextual Information About the Topic
Don't overwhelm the reader with extra information in the final paragraph—they should have just enough to act on your news.
In this section, you can include supporting information, such as your organization's unique approach to developing the project or announcement at hand. Alternatively, you may discuss the long-term effects of your statement.
Newsjacking is another effective strategy for boosting the impact of your press release. Methods for making your press release more relevant to journalists and their readers by tying it with current events.
5. Where is the "who" and "what?"
There are many poorly written press releases and pitches that don't make it obvious what the firm does or what the news is about.
In simple terms, explain your services and provide a link to your company's website immediately.
Make sure every person mentioned in the release has a title, and offer a link to the source if you quote data.
If you need some accountability in this area, have a coworker read the release out of context and report back to you. They must return to the drawing board if they need help answering the who, what, and why questions.
Great Sample Copy of Press Release
A sample copy of a press release that is beneficial to study or as an example of good press release writing:
We are excited to announce the upcoming launch of our latest car models, designed to revolutionize your driving experience! Through meticulous engineering and rigorous testing, we have crafted vehicles that offer a heightened sense of control and finesse on the road.
These cars epitomize modern motoring excellence, featuring innovative features such as anti-gravitational suspension for improved cornering and state-of-the-art aerodynamic design for an ultra-smooth ride. With ergonomic interiors and luxe exteriors, they combine comfort and style like never before.
Akin to buying a work of art, owning one of these cars is sure to be a source of immense pride. So why wait? Visit us at our nearest showroom in your city and take your pick – you won't be disappointed!
Final Note
A great press release is a powerful tool for generating interest in your event or product. To craft an effective release, you must know how to write one and follow the guidelines above.
Explore All
Write Press Release Articles