Like any other form of press release, sports press releases should be written with utmost care. Sporting institutions write press releases for different purposes. Irrespective of the purpose, the release must be clear and concise. This article takes readers through the process of writing a good sports press release. From the array of samples included, you should be able to find a sample sports press release that's useful.
How to Write a Good Sports Press Release
A good sports press release should always have the same goals in mind: to be concise, informative and engaging. It is important for a sporting institution to make sure that its press releases are written well. Doing this helps garner the right amount of attention and interest from the public. The following steps outline how to write an effective sports press release:
Gather Information
Before writing the press release, it is important to do research on the particular event or situation which needs to be publicized. One must also pay close attention to detail while gathering facts and figures related to the sport involved. This will allow one to write a comprehensive article.
Compose a Headline
A headline should accurately reflect the content of the press release. Additionally, it should capture people's attention quickly and create curiosity about the story. Keeping this in mind, one must compose headlines that contain keywords, action verbs and unique phrases.
Write Compelling Body Copy
Once the headline has been finalized, one can move on to writing the body copy. To make it more attractive, one can use colloquial language, uncommon words and varied sentence structure. Also, including factual examples and quotes can further help readers understand the content better.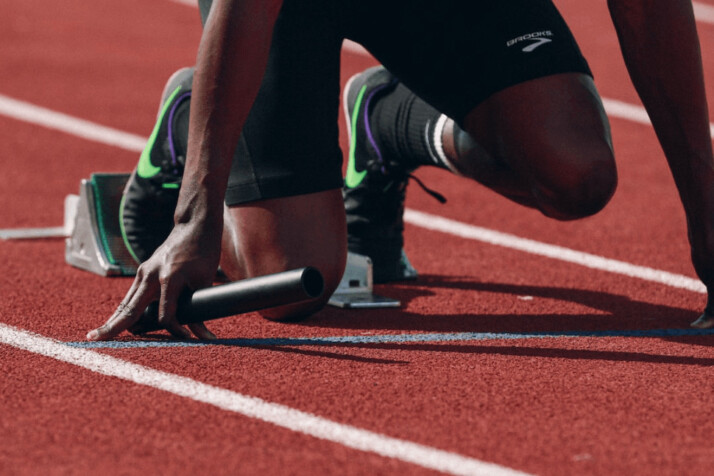 Utilize Media Resources
Visuals like images and videos can make a huge difference. They give readers a complete understanding of what the press release is trying to convey. Therefore, utilizing different kinds of multimedia elements can be beneficial while creating a good sports press release.
Check Grammar and Spelling
After composing the entire press release, it is essential to double-check for any typos or mistakes in grammar and spelling. Such errors can take away from the credibility of the press release. Therefore, it is highly recommended to go through every line with a fine-toothed comb before submitting the document.
Send Out the News
Finally, once you've made all the corrections and added the appropriate visuals, you can send it out by mail or post it online directly. With these six steps taken into account, one can surely craft an impressive sports press release that will attract readers.
Examples of Sports Release
Here are a few examples of sports press releases to inspire you. Read through and select the sample sports press release that tickles your fancy.
Sample Sports Press Release 1
The Los Angeles Galaxy are excited to announce the launch of their new and improved jersey for the 2021 season. Our design team has worked diligently to provide fans with a garment that expresses their passion and dedication on and off the field.
The jersey is constructed from a lightweight, breathable fabric that offers wearers optimal comfort. It features an aesthetically-pleasing design that boasts vibrant colors in an interlacing pattern, featuring tones of gold, black, blue, and white. Not only does it look sharp and stylish, but this cutting-edge design serves a practical purpose as well. It provides ample ventilation and temperature regulation throughout match play.
Aesthetics aside, performance is paramount when it comes to soccer apparel. Thus, the developers incorporated advanced technology, such as sweat-wicking properties and stretchy elastic material, into the fabric construction of the new Galaxy kit. These components work synergistically together to create a truly unique experience that allows players to perform at peak levels while looking their best.
This latest addition to the Galaxy's official lineup is sure to please players and fans alike. The sleek design and state-of-the-art performance features make this new jersey a must-have item for any devoted fan or aspiring athlete. Get yours today and be part of history!
Sample Sports Press Release 2
The Milwaukee Bucks announce with a heavy heart the departure of head coach Jim Smith. After five years of dedicated service to the team, Jim is moving on from his coaching role to pursue other career opportunities.
Jim was instrumental in guiding the Bucks through some difficult times. And despite numerous obstacles, he managed to lead the team to two consecutive playoff appearances. His drive and passion were evident both on and off the court, where he built strong relationships with players and staff alike.
Bucks management are grateful for all that Jim achieved during his tenure and would like to thank him for his dedication and commitment. The entire Bucks family wishes him nothing but success in his future endeavors.
Conclusion
The steps explained in this article can help you write a good sports press release. You can also check the examples for inspiration. If you ever need more help, consider using the Hey INK tool. We used it to generate the examples above.
Explore All
Write Press Release Articles