Are you curious about using AI to write your stories? we've got you.
Artificial intelligence is gradually taking story writing to another level, and we will tell you why! It is now possible to construct outlines, develop characters, organize plot elements entertainingly. You can even improve your writing with the assistance of AI generators.
If you need speed and want to simplify your writing process, an AI story writer may be just what you need.
We will be looking at the features, pros, and cons of some of the best AI story writers so you can be the judge!
What Is an AI Story Writer?
Artificial intelligence story writers, also known as automated writing tools, are software that can create hundreds of short stories in minutes. They are created to help writers get more words out and end their writer's block.
AI story writers perform their duties by scanning hundreds of novels and short tales, searching the texts, and locating a suitable plot element.
Once this element is identified, it can be converted into one or two lines. The program will then employ an algorithm to generate an engaging plot.
When the story is generated, the author then works to flesh out that story into a longer novel.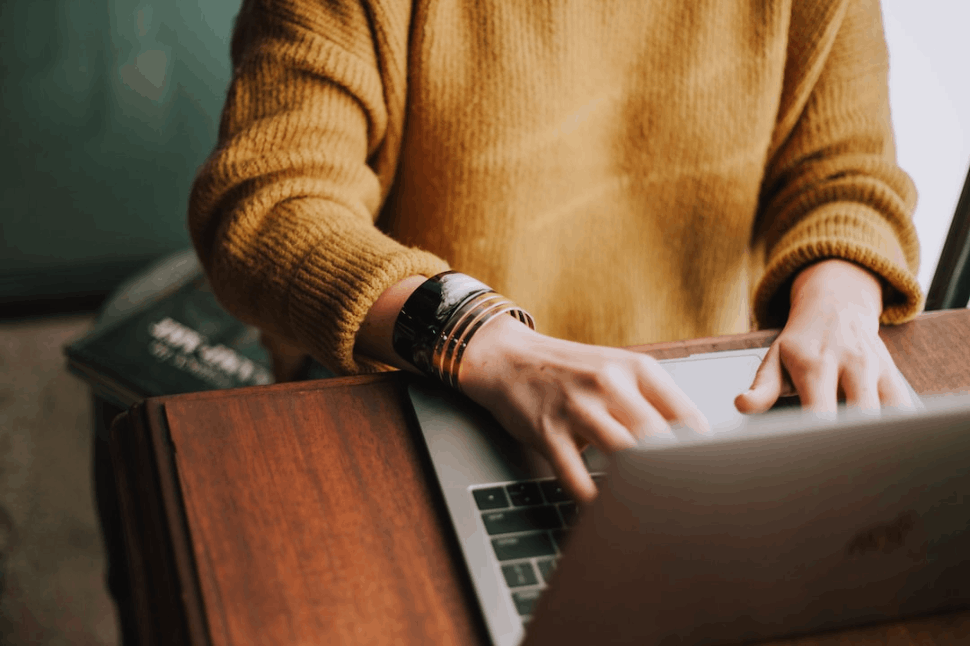 Four Free AI Story Writers
Here's a look at the five best free AI story writers to help you conquer the paragraphs that seem impossible to get down.
1. INK
Every story feels fresh and exciting with INK. As an AI creative writing software, INK can create any story, from murder to mystery to romance.
The AI spins a quick, incredible tale when a brief, short story is required. It also suggests ideas for characters, plot, and storylines while providing literary analysis.
Using INK to write a lengthy story is effortless. The AI generates sentences a few lines at a time without breaking the flow, writing jargon, or repetitions.
To get started, you will need to fill in some keywords and input a brief introduction for each role of your story. And the rest is history!
The best part about INK is that the characters it develops are smart and can build deep relationships with and between each other.
2. DeepStory
In its own volition, DeepStory generates fascinating content using the screenplay approach. Users can either use one of the pre-existing scenes or create a new scene from scratch in a new script.
Action, dialogue, character remarks, and subordinate elements are all produced by DeepStory to simulate the screenplay's writing process.
Contextual hints are also taken into account—this aids with completing a scene and the script's formatting.
Users can save and export the scripts they've co-created with the AI in personal accounts.
DeepStory does great for scripts and scenes. But when you need a short, less detailed story, you would need to tweak the AI's generation for simplicity.
Writing a long story with DeepStory AI is an arduous task. DeepStory AI processes stories slowly, generating sentences a few lines at a time.
3. CopyAI
Whatever your lack of inspiration, Copy AI can spring up new and innovative story ideas that are high-quality.
CopyAI adopts GPT-3 OpenAI's latest natural language processing algorithm making it an excellent tool for authoring stories.
The software churns out well-written texts and dialogues in seconds, making writing look easy. The only requirement to enjoy CopyAI is to go to their website and sign up.
CopyAI is template based, which ultimately means a lot of copy-pasting. The editing window contains a lengthy document devoid of options to create or manipulate text. CopyAI has a limited free plan, and pricing starts at $49 per month.
4. AI Writer
Ever had trouble coming up with story ideas? What if your topic is precise, but you don't know how to begin? AI writer is one of the most excellent AI text generators when you want to include storytelling in your company's marketing materials.
AI writer eliminates the guesswork and shortens the time spent thinking of an outline or story content.
The AI is a perfect fit for seasoned writers or complete novices. It only requires a few pieces of information to churn out a great story. AI Writer can provide an outline for you based on the title you enter.
The AI generates a full page of written text by merely entering your article's title.
To Wrap Up
It is worth considering an AI story writer as a writing companion for your stories. It will save you time and make your story writing easier.
Explore All
AI Story Writing Articles