The key to any website's success is constantly producing unique, high-quality, and optimized content. But this can prove to be a painstaking task, even to the best of us. Thankfully, there are AI word rewriter tools that can help transform your website's content in a matter of seconds.
They can do a lot of the heavy lifting for you in generating quality content to entice new visitors.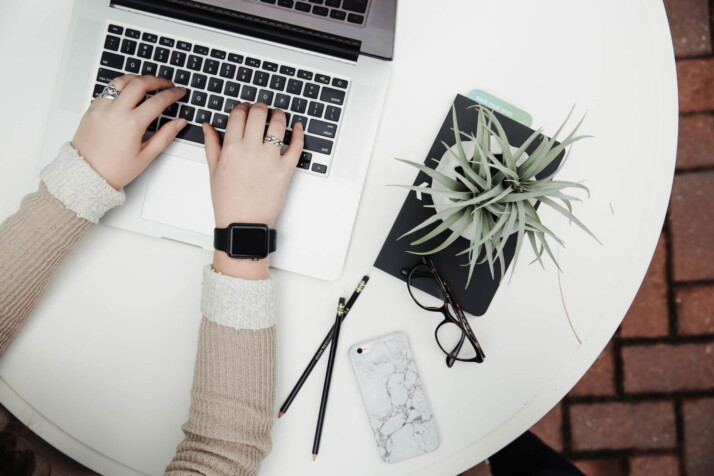 This article will look at some of the best AI word rewriting tools that are game changers. We'll discuss how these tools work and why you need to use them. Let's get into it!
Why Use an AI Word Rewriter?
Sometimes you need to change a word or a few sentences to make a text sound more natural. Or you might want a sentence to sound slightly different to make a point. This is where an AI word rewriter comes in handy.
An AI word rewriter can transform your existing text into something new and fresh. These programs can do the bulk of your writing, making your sentences, blog posts, and articles more exciting and engaging.
Writers aren't the only ones who need to use an AI Rewriter tool. Many industries and fields can benefit from using it. From marketers, students, and even researchers, it can help anyone make their content more readable and unique.
How AI Word Rewriting Tools Work
AI Rewriters do the job of editing text, articles, or blog posts. It can help existing content take on a fresh look and a new meaning, avoiding potential copyright issues.
These tools work by using text mining. They extract information from a piece of content and then organize the data accordingly. After that, they crawl the web to find a large number of synonyms and use these synonyms to rewrite the original text. Some tools have extensive synonym databases or built-in synonym networks.
Pretty impressive, right? This makes rewriting a piece of cake. From having to spend hours on rewriting content or making it from scratch, with an AI word rewriter, you can do it in seconds!
With the help of these tools, your article can take on a more compelling and engaging tone keeping your audience engaged for longer. It will also help you get higher page rankings on search engines.
It's important to note that AI rewriters do not create duplicates of the original article. It instead creates a fresh piece that looks and sounds the same as the original article.
Six Best AI Word Rewriter Tools
If you're looking for an AI rewriter to use, these six should be at the top of your list. These are some of the best tools to help you quickly and easily create high-quality content.
INK
On the top of this list is the INK AI Writing tool. It is by far the most complete and sophisticated tool on this list. INK allows you to take your content to the next level thanks to its advanced AI writing technology.
You can use it to produce high-quality content at an unbelievable speed. It also comes with various easy-to-use features that allow you to customize, edit and make your text more SEO-friendly.
Key Features
Allows you to simplify, expand or shorten the text
Content optimization tools (grammar checker, summarize tool, etc.)
Lets you choose the tone of your sentence
Very easy-to-use interface
QuillBot
QuillBot is an AI rewriter with extensive AI capabilities. It's widely popular because users can use the tool for free. Although pay-per-use subscriptions are available, the free tool is enough for most basic blog and article writing.
Key Features
Seven article rewriting modes (two free, five premium)
Allows you to control the spinning requirements based on the word level
Has a cloud thesaurus for using synonyms
Add-ons to Google Docs and Microsoft Word
Jasper
Jasper is an AI-powered rewriter tool that analyzes and rewrites content using an intuitive algorithm. It can help improve your content's engagement and effectiveness. You can also improve your writing style and grammar through Jasper to ensure your content is error-free.
Key features
Grammar checker and Plagiarism checker
Uses AI-powered algorithms
Has over 52 content and copywriting templates
Supports over 25 languages
Word AI
Word AI rewrites content in a natural style. It has easy-to-use tools that use the power of AI to understand your content before rewriting it. This tool also uses Latent Semantic Indexing (LSI) keywords, which can significantly improve your SEO.
Key Features
Can spin up to 1,000 articles in one upload
HTML or rich text formats
Supports four languages
Automatic AI writing
Spelling and grammar checking
AI Article Spinner
This online article rewriter replaces words from your text with synonyms to create unique content. Typically, it returns 50% or less of your text with different terms. All you need to do is enter your content into the text box and click on "Rewrite Article."
Key Features
Web-based service with easy-to-use features
Highlights the changes made to the text
Two rewriting modes: Human and Robot
Checks and fixes grammar when needed
Small SEO Tools
Small SEO Tools might be a good fit if you're looking for a free rewriter tool that can tweak your content. It can generate different versions of your existing content using word replacement tactics. It's also effortless to use and can rewrite your content in minutes.
Key Features
Spelling and Grammar Checker
Lets you view the original text after rewriting
User-friendly interface
Takeaway
With the help of these AI word rewriting tools, you can easily create unique content without spending hours rewriting each sentence manually. This removes the stress of producing large volumes of high-quality content from scratch.
So what are you waiting for? Try using the tools we've mentioned in this article. They're sure to do wonders for your content game!
Explore All
AI Word Rewriter Articles
At the mention of the term AI article spinner, eyebrows are raised. The raised eyebrows are because AI article spinners…