An AI copy assistant can make a big difference in the quality of written work you produce.
These tools can also reduce the time it takes to write content. The possibility of having a tool capable of writing coherently seemed like a mirage a few years back. However, it is a reality today thanks to the advancement of artificial intelligence.
This article takes a closer look at AI copy assistants to understand the underlying technology. In addition, the article explains how these tools can transform your work.
What Is an AI Copy Assistant?
An AI copywriting assistant is an AI-enabled tool that automatically generates copy and content according to users' instructions. These tools usually have a human-level understanding of human language.
Through machine learning and natural language processing, these tools can generate texts relevant to the instructions you enter. The texts generated with an AI-enabled copy assistant are by no means robotic. They sound natural, and it will be hard for anyone to pick them out as AI-generated.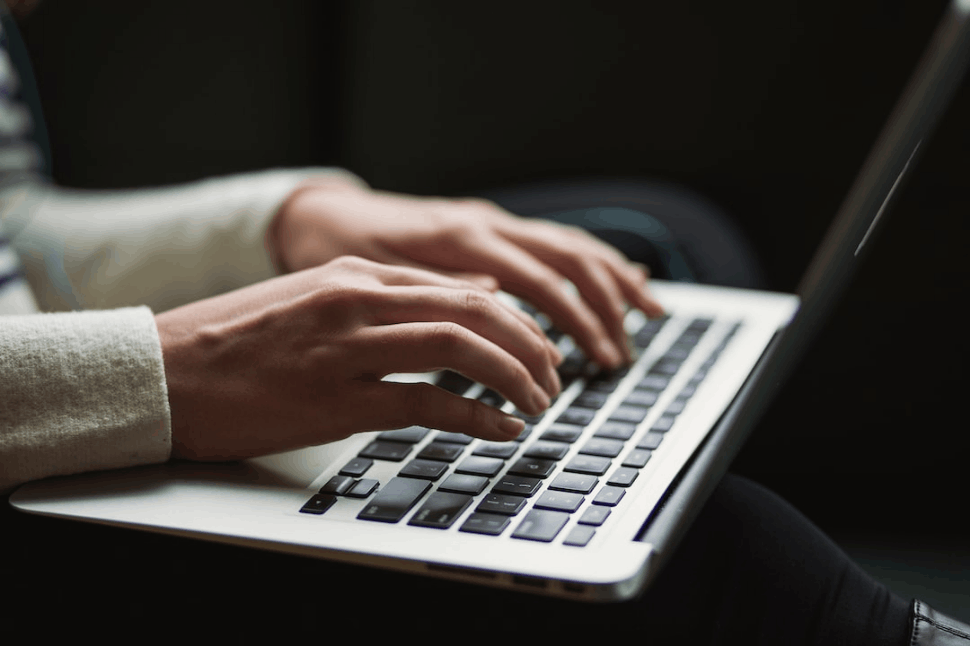 Why Use an Artificial Intelligence Copy Assistant?
Below, we explain some reasons why using an AI-enabled copy assistant is no longer a luxury but a necessity.
1. Faster Output
An AI-enabled copy assistant is exactly what you need to create copies faster than ever. They help you to save time. The best AI copywriting assistants are trained with high-converting copies so that they can help you generate compelling copies in seconds.
It's like having an extra pair of hands helping you out whenever you're stuck. Instead of waiting for your creative juices to be in full flow before continuing your writing, you can click a button and get going.
2. New Insight and Perspective
Thanks to the large amount of data used to train AI writing tools, they can bring new insights to improve your copy. Using AI to help with your copy is like having an experienced writer offering new ideas as you write.
3. Improved Quality
With the help of an AI-powered copy assistant, you can improve the overall quality of your copies. Writing high-quality copies becomes easier when you have a powerful AI tool helping you out. You can get new ideas and communicate existing ones better.
Best AI Copy Assistants
AI-powered copywriting tools are in high demand, and there has been a commensurate increase in the number of tools in the market. This makes it all confusing for anyone not familiar with the terrain. To help you get started, we've reviewed the top copy assistants for you.
INK
Sitting in the first place is INK. INK is the complete AI copy assistant for new and experienced copywriters. The tool helps users with every part of the writing process, right from your outline to the CTA and conclusion.
With INK in your corner, you have a dependable writing ally that will go the distance to improve your writing output. INK's AI writer is powered by KUPE AI, which is a proprietary AI with an in-depth understanding of semantics and context. This means the tool is better at generating text relevant to the context of your writing. You also get access to specific tools tailor-made for specific audience and channel needs. They include:
Product description generator
Facebook ad headline and CTA generators
Feature to advantage to benefit sales copy generator
Landing page generator
INK also has a rewriter, which is great for repurposing existing content.
In addition, INK's SEO optimizer offers users the template to outrank the content ranking high for your keyword. With this template, you know what the search engine wants, and you can easily write high-ranking articles and blog posts. The optimizer is proven to improve your chances of ranking on page one by 450%.
Other Features
You get unlimited AI rewrites on the free plan
The rewriter rewrites in multiple tones
It offers three free SEO optimization per month
INK replaces a bunch of tools for a fraction of the price.
Jasper
Jasper is an AI copy assistant that offers you different possibilities. With an array of templates, you have a tool for writing ad copies, blog posts, and email campaigns. You can use Jasper to improve your workflow and that of your team on different platforms, thanks to the Chrome extension.
Jasper uses the GPT-3 language model for generating your marketing copies. In addition to access to 50 templates, Jasper can write in more than 25 languages.
Copy.ai
With Copy.ai, you can bid farewell to the blank page for good. It promises to enable writers to create blogs ten times faster. With more than 90 tools and templates, you can generate digital ad copies, social media content, and website copy.
Copy.ai is easy to use as you only need to enter your project and provide a bit of context. With these details, Copy.ai gets to work to generate your copy.
Anyword
Anyword is another option for audience-focused AI copies. You can create customer personas to get copies tailored for a specific customer base.
Anyword offers a predictive performance score to help you make smarter choices. It is suitable for generating blog posts, landing page copies, as well as product descriptions.
Final Words
If you need to improve the quality of your copy, it is a good idea to invest in an AI copy assistant. AI writing software can reduce your overall workload. It is also a wise choice for business owners who aim to automate their business processes with the help of technology.
Explore All
AI Copy Assistant Articles