Writing compelling copy takes a lot of time and effort. That's where AI copywriting comes in to help. The good news is that there is a wide range of AI copywriting free tools.
AI copywriting tools can be a helpful ally, and having them for free can be a good bargain. If you are a writer or use copywriting in business, take your time to scour these top ten AI copywriting free tools. Let's get started!
What is AI Copywriting?
AI Copywriting is the process of making a website compelling and engaging through machine-generated texts. In essence, its content is authored with natural language processing.
You provide the AI tool with guidelines it must follow to produce an output that satisfies your requirements. The AI searches the web for content that is similar to what is inputted and then creates its version of the material.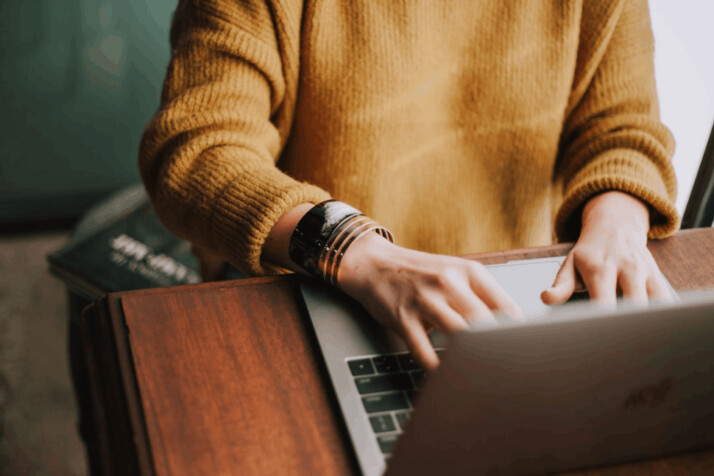 10 Best AI Copywriting Free Tools
The tools below have free versions that offer unbeatable advantages and give you the edge in your online marketing. They provide options for copywriting work, web content, and articles. Here are our top 10 AI copywriting free tools.
1. INK
A sophisticated AI built on transformers, KUPE is the engine that drives INK. It has an excellent contextual and semantic understanding of written language. As far as technology goes, INK can decipher your intended audience.
The AI tool simplifies and streamlines the process of writing website content. It also identifies your writing objective and optimizes your content for SEO and SMM.
INK offers 5,000 free AI words per month, which is perfect for those companies or individuals just starting.
2. Rytr
This tool creates professional-grade AI content. It has various features that allow you to create copy that's not only great but also legally compliant.
You can increase the efficiency of your content production with the help of Rytr. Not only is the software intuitive, but it also generates engaging and authentic material.
It supports more than 15 languages and 20 voice tone variations. Creating a social media post or creating an advertisement takes only a short time with Rytr.
You need to choose a use case, tone, and language to add words or sentences. With a few clicks of the mouse, it becomes professional-grade material.
Rytr is free forever if you are writing 5,000 words monthly. You will need to upgrade if you intend to write more than 5,000 words.
3. Writesonic
Writesonic offers up a drag-and-drop dialogue builder that allows you to write conversations, descriptions, and website copy.
It will help you practice dialogue-driven copy, as well as build your own database of converse-able questions and answers. Information that grabs your audience's attention and compels them to take action can be generated through this tool.
This software allows you to quickly and easily generate multilingual articles that are localized into different languages. In addition, Writesonic offers a free trial period that allows you to write 6,250 words free every month.
4. Wordtune
Wordtune can alter the length of sentences or rewrite an essay entirely. This could be useful if you're a marketer who needs assistance condensing and rephrasing material for many platforms.
Once the Chrome add-on is installed, it can be used on social media and professional networking sites.
A free plan is available if you only need assistance rephrasing a few sentences. Premium membership is required to access features like adjusting sentence length and tone.
5. Copysmith
Copysmith can assist you with a wide variety of content kinds. Content ranges from your website's FAQs section to writing product descriptions for your extensive product catalog.
Does marketing your business require memorable taglines? Copysmith does the job. It allows you to translate your brand's mission into compelling advertising copy and centrally manage all of your clients' material.
Copysmith offers a range of packages, from the basic to the enterprise level, with a free trial period of 7 days.
6. Headlime
Headlime ranks among the top artificial intelligence writing tools available.
The application contains a profusion of pre-made themes and hundreds of pre-written headlines. Answering a few basic questions will help you generate some fantastic ideas.
When given a 100-character prompt, Headlime's AI module produces an almost perfect replica. Headlime utilizes AI to create material that will pique the interest of your target demographic.
Many different price points are available. Get familiar with the site and all it offers with a free trial if you're starting.
7. Anyword
Anyword is one of the first to forecast user engagement accurately. Even before the content is released, its potential and overall performance can be estimated. This distinguishing quality makes it distinct from similar products.
There's a no-risk demo that lasts for a week. However, the total power can only be experienced by paying for the premium edition.
8. Bertha
Bertha is a content generator using natural language processing and AI methods. Bertha provides up to 20 different sample copywriting documents.
When working with Bertha, you are free to employ any of the many available WordPress themes or landing page builders. You may also copy and paste it into your blog post editor.
Once a month, Bertha offers a free edition that generates 1,000 words. There are three different upgrade tiers available. You can get additional information on their webpage.
9. Smart Copy
Smart Copy is another AI copywriting tool on the market. Smart Copy uses GMT-3 language learning, so its contents sound more human. It auto-documents your copy structure and breaks it into more manageable and understandable sections.
Smart Copy organizes your copy into logical points and assigns a unique voice to each one. With ease, you can work on these points and create a good document you can use to target the intended audience with confidence.
Smart Copy is a good choice if you need a free AI-powered copywriting tool. You can make as many as five posts each day using the service's free tier.
10. Jasper
Jasper is an AI tool that allows you to be a more brilliant writer by automatically analyzing your content. You can personalize it to your style and adjust it to your preferences with just a few clicks.
As Jasper gauges your work, it creates a pitch to convince people to buy your products or hire you.
As an AI copywriting tool, Jasper is functional and affordable. You can upgrade to a premium version to enjoy all its features, but it comes with a ten day free trial.
To Wrap Up
Now that we have revealed the best AI copywriting free tools, you only have one task to complete. Take a free trial!
Carry out a free trial and determine which one is the most suitable for your needs.
Explore All
AI Copywriting Free Articles