Marketing growth has been hard for many to hack. Marketers have a lot to contend with, and it all feels like they are not doing enough. Working hard may not always cut it.
Sometimes it's better to add a bit of smartness to it. Sometimes, including an AI copywriting tool in your content creation process is all you need to do to scale up your marketing efforts. This article offers readers an overview of AI copywriting and the best tool you can trust to help out.
What Is AI Copywriting?
AI copywriting is the application of machine learning and artificial intelligence to help improve the content writing process. It has a lot of potential for enhancing the quality of content.
AI copywriting uses the textual expertise of humans and their experience to create content that is meaningful to their target audience. AI tools are usually fed huge amounts of human-generated content.
Through this process, the tools learn what works and what doesn't work to ultimately create natural-sounding content.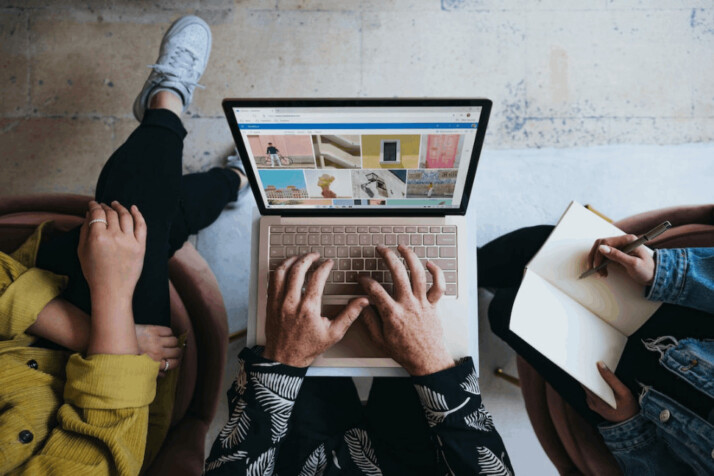 Advantages of Using AI Copywriting Tools
Using AI to aid the content creation process has a lot of immense benefits for individual copywriters and marketing teams. Let's examine some advantages.
1. A Solution to Writer's Block
There are instances where writers find it very hard to create anything meaningful. This is known as writer's block, and it can be due to stress or anxiety.
AI-powered copywriting tools are potent solutions to writer's block. Smart writers use them instead of waiting for inspiration to strike them.
2. Saves Time
Due to their sophistication and efficiency, you can trust AI copywriting tools to deliver content faster. This efficiency has the potential to save you a lot of time.
Therefore, using these tools can help you improve the overall efficiency of your marketing efforts and help you scale.
Cost-Saving
Another upside of using AI-enabled copywriting tools is that it is cost-saving.
A good AI writing tool is like having a writing assistant that doesn't take breaks and is always available to help out. It will cost a lot to hire a regular writing assistant. But you only have to pay a fraction of that cost to use an AI tool.
What Can You Do With Free AI Copywriting Tools?
There are many uses of AI copywriting tools. This is why they are growing in popularity.
Blog
Writing or co-writing blog posts
Headline writing and optimization
Rewriting existing blog content
Email and E-Commerce
Product descriptions
Sales emails
Cold emails
Website
Writing or co-writing landing and sales pages
Meta tags
Social Media
Creating posts and captions
Generating bios
Creating YouTube video scripts
Online Ads
Google ads
Social media ads
Top AI Copywriting Tools
There are many copywriting tools available for free. However, you deserve only the best. Take a look at these tools.
INK
One of the most talked about AI copywriting tools today is INK. Its popularity is thanks to the ease it affords users and the variety of quality tools on offer. INK can help you write a blog post from the introduction to the conclusion. Powered by its proprietary KUPE AI, INK generates content for users with a click.
INK is also very useful on the SEO side of things. You can use the SEO optimizer sidebar on the editor tool to optimize your content for search engines. The tool can help users generate copies using frameworks like PAS and AIDA. You can as well use the INK editor on different operating systems. INK's free plan offers 5,000 free words and three free SEO articles per month.
Other Features
Users can rewrite sentences in different tones
More than 120 AI writing tools
Users get unlimited AI rewrites on the free plan
Jasper
Jasper utilizes the GPT-3 language model to generate content for users. It offers more than 50 templates to help users generate different types of content. Jasper supports more than 20 languages and offers more than 50 templates.
Other Features
Surfer SEO and Grammarly integration
Helps write content five times faster on the Boss Mode.
Writesonic
Writesonic is another AI-enabled copywriting tool for generating different types of online content. You can use it to generate text for blog posts, landing pages, and ads. It is also useful for generating answers to Quora questions. Users can also use the Sonic Editor to write long-form content.
Other Features
More than 80 AI writing tools in all
It offers text expander and paraphraser tools
Integrates with Zapier
Final Thoughts
There are many reasons why AI tools have become an everyday tool both in business and in life. AI copywriting tools can make all the difference when looking for a way to automate your marketing and improve performance.
These tools help you save a lot of time and are not expensive. When you consider their long-term utility, you'll realize that they're a bargain. These natural advantages put AI copywriting tools at the forefront of improving sales and growth.
Explore All
AI Copywriting Tool Free Articles