AI SEO copywriting is a quick way to produce superior quality business blog posts that achieves results.
There are approximately 3.5 million searches made on Google every day and over 1.2 trillion queries made every year. Internet shopping today would not be possible without using search engines like Google.
Accordingly, SEO needs to be at the forefront of any digital marketing plan if it is to be successful. Search engine optimization in copywriting is crucial to this process.
If you understand what search engine optimization copywriting is, you will be able to improve your search engine rankings.
We will discuss SEO copywriting tips and what tools you can use to generate unique content at scale. Let's get started!
What Is SEO Copywriting?
SEO copywriting is different from traditional copywriting mainly because it is designed to be effective for search engines. It uses keywords that the Google pays attention to.
To put it aptly, SEO copywriting refers to the practice of crafting advertising material specifically for indexing by search engines. AI SEO copywriting is intently written for both humans and search engine crawlers.
The copy often aims to increase a company's website's organic traffic and make site visitors become paying customers.
Content designed specifically for search engines may not be as engaging or easy to read for humans. Successful SEO copywriters can balance writing for the reader and employing keywords to boost Google rankings.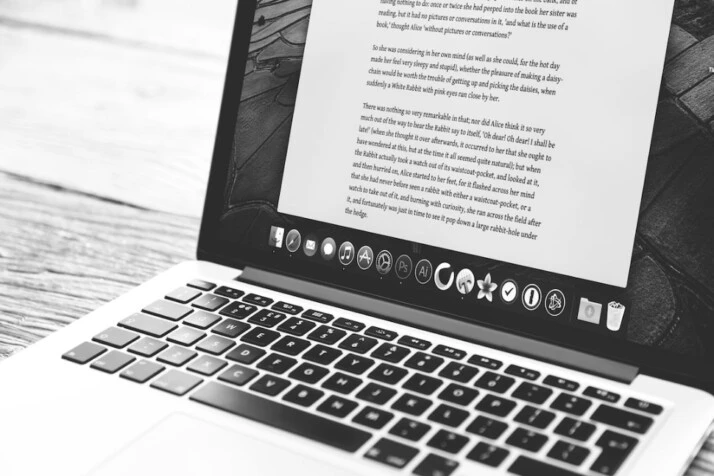 SEO Copywriting Vs. SEO Content Writing
SEO content writing refers to how well the content written for a website's SEO ranks on search engines. It is primarily concerned with attracting organic traffic from search engines rather than turning that traffic into leads and sales.
SEO copywriting is the practice of developing text or content marketing and creating a relationship with customers to increase profits. The content usually takes a few forms, such as articles, blog posts, infographics, video marketing, etc.
Some persons can work as both content writers and copywriters, as the two professions require similar expertise.
Always remember that hiring an SEO content writer instead of an SEO copywriter could hurt your lead and sales generation efforts.
Content and copy may both bring in organic traffic and close deals. As you create your content marketing plan, you must understand the difference between the two and use them properly.
7 SEO Copywriting Tips for Success
As a content creator, understanding how the trends of the online marketing world work is the key to future success.
One of the biggest genres of business on the internet is SEO copywriting, which is a type of media architecture. It can mean anything from an article to an infographic to a podcast recording.
The basics of any form of content is understanding its purpose. To help you get started and position yourself for success, here are seven suggestions:
1. Conduct a Keyword Study
To begin developing and implementing an SEO plan, keyword research is frequently the first step. It might be time-consuming, but there are ways to simplify it.
To begin your keyword analysis, brainstorm a list of search terms that your ideal customer may use to locate your offerings on the web. Keywords can be multiple words long. Create a keyword list for content development that includes long-tail keywords and queries.
When determining which keywords to use, remember the user's goal when searching. People who are only starting to investigate their issues online could be said to have an informative intent.
For example:
"Hire SEO expert" has a transactional aim, unlike "what is SEO," which is informational.
2. Enhance the Performance of Your Header and Title Tag
When it comes to search engine optimization, metadata is another consideration. Metadata is about data, and Google utilizes it to figure out why your website exists and what it contains. Search engines may then guarantee that their consumers will only ever see the highest quality, most relevant results.
Metadata consists of the page's header, title tag, and meta description. The H1 tag, or header, functions similarly to an email's subject line. What your page is about is described in the title tag, which is read by search engines.
The meta description has a smaller impact on search engine rankings. It, however, can have a significant impact on click-through rates from the organic search results.
Some of the Guidelines for Effective SEO Best Practices Are:
Include the key term or phrase in the 55 characters maximum allowed for the title tag.
Meta descriptions should be enticing and include the content's keywords and phrases.
Meta descriptions shouldn't exceed 160 characters in length and should never contain quotations or non-alpha characters.
The H1 tag is where you should feature your target keyword phrase once, right at the start of the header.
If your content is divided into different sections, you should use H2 tags. The heading level (H1) is used for the title, whereas the heading level (H2) is used for the copy's subheadings. Title tags, headers, and meta descriptions should be unique.
3. Insert Keywords Organically Into Your Writing
Keywords aid search engines in deciphering the context of your content and directing qualified visitors your way. Ensure your SEO copywriting compels readers to act if you want to produce leads and sales.
That's why it's essential to consider things like readability and quality as you craft your content, not just keywords. Don't force the keywords into the text where they don't belong, but use them consistently.
In other words, the keywords should not detract from the copy's primary goal of convincing the reader that the course is a wise expenditure.
More time spent on your site is directly proportional to the quality and usefulness of the content you provide. And that can be seen as a plus by Google and other search engines when determining your position in the search results.
4. Input Call to Action (CTAs)
Writing for search engines should generate interest and business. A call to action should be prominently featured in your text.
The purpose of the call to action is to encourage the reader to take the next logical step. It could be to sign up as a lead or to make a purchase.
The call-to-action copy must be clear, concise, and to the point to ensure that the customer takes the desired next step.
For example:
"Send an email to our onboarding team to get started" is more specific than "contact us to learn more."
Also, provide a link that will send the reader to the desired destination. Customers are more likely to go to the subsequent sales funnel stage without barriers.
5. Integrate Both Internal and External Linkages
Internal linking is a crucial aspect of on-page SEO optimization. Search engines value inbound links just as much as outbound links to external, high-quality resources and relevant internal pages (internal links). This demonstrates to Google that you are offering useful content to your users.
You can draw links from other sites with additional content, thus, increasing your page's search engine rankings (SERP). To increase the value of your content, you should spend effort developing links to it on other high-quality websites.
Only include links to reputable, useful, and truthful external resources. Have any external links open in a new tab to keep the reader focused on your content.
6. Use a Visually Appealing Interface
You should always keep your reader's interests, background knowledge, and needs in mind when writing. Additionally, ensure that your content is simple to read, browse, and understand.
Distinguish text sections with white space, headers and subheadings, bullet points, and visuals.
7. Raise the Bar on Quality
It is recommended that you look at the pages that already rank highly. However, the necessity of setting oneself apart from such sources is often overlooked.
High-ranking pages can educate you about search intent, subtopics to include in your copy, and other helpful information. Still, don't merely mix and match results from the first page of Google.
Whenever you notice a void in coverage, dive further into that area. Get credible endorsements from inside or outside sources to back up your claims in writing.
If you want your material to be read and understood quickly and have more of an impact, include some charts, photos, or videos.
Create unique content that provides value to your audience and attracts authoritative links to boost your pages' search engine rankings for competitive, high-volume keywords.
You'll have a higher chance of getting a high rating if it provides more value to searchers than that of competing sites.
3 Top Tools for AI SEO Copywriting
AI SEO copywriting tools can help you land clients, and make your writing more effective. They are valuable for investors and entrepreneurs who need SEO copywriting techniques to create a professional impact. Some of the best tools are listed below.
1. INK
You can develop compelling copy based on the AIDA formula by using the "Generate AIDA Model Sales Copy."
INK has templates that are AIDA designed for digital marketing. INK helps brands generate data-driven, high-converting content for business.
If you enter a few descriptions in the boxes provided, the AI will generate relevant SEO copies.
2. Jasper
Jasper takes care of SEO copywriting for you. Jasper's huge collection of pre-made content includes Google or Facebook ads, blog posts, and product descriptions.
The AI tool will lead you through the steps of entering the necessary information needed to create high-quality SEO copies.
Boss Mode allows you to apply many copywriting techniques at once to produce SEO-friendly content.
3. Writesonic
Writesonic is a copywriting tool powered by artificial intelligence. It can generate original and compelling marketing text for any brand in seconds.
Writesonic generates advertisements, blog entries, landing pages, product descriptions, and more using only a few lines of text you provide.
To Wrap Up
If you struggle to connect with your audience and gain visibility, mastering SEO copywriting is an excellent place to start. Pursuing AI SEO copywriting may be in your best interest if you are ready to raise the bar on quality and gain visibility.
Explore All
AI SEO Copywriting Articles